10 Car Modifications Guaranteed To Turn Heads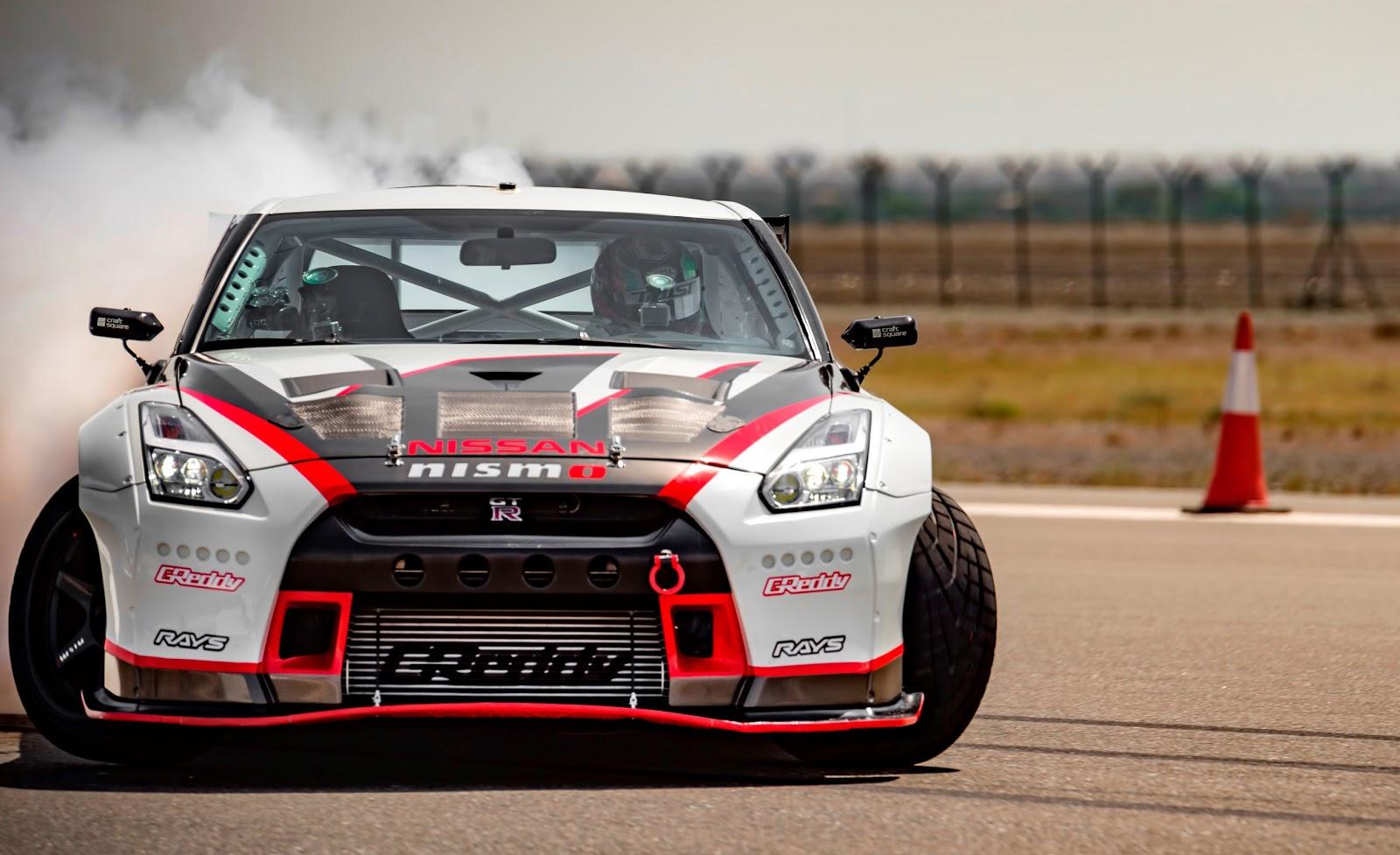 10 Car Modifications Guaranteed To Turn Heads
Our List Of The Top 10 Best Car Mods That Are Guaranteed To Turn Heads!
10 Car Modifications Guaranteed To Turn Heads
For as long as there have been cars, there have been legions of oil-stained tinkerers customising, modifying and rebuilding them, whether to make them faster, better to drive or just a bit prettier to look at.

Even as cars have become more complex, it's never been easier to modify your own car by yourself and the rise of popular YouTube shows like Mighty Car Mods, ChrisFix and Roadkill have inspired millions of have-a-go-heroes to try their hand at their first car modifications.

So, what are the best car mods that actually work and offer greatest bang for buck value? We list ten of the best car modifications for every skill level, whether you're a total beginner or a seasoned greasemonkey.

1. Buy A New Set Of Alloy Wheels
A set of new alloys is one of the most instantly dramatic and best first car modifications you can make. Don't believe that the factory always knows best; the right wheels can accentuate the look of your vehicle and make it pop in ways you wouldn't believe.

Back in the day, it used to be hard to find out what alloy wheels fit your car and usually involved either a lot of phone calls or a lot of (expensive!) trial and error. Nowadays it's never been easier, you can simply enter your car details on our website to browse thousands of alloy wheels made specifically to fit your car!

2. Change Tyres, Transform Your Car
Compared to big turbos, widebody kits and engine swaps, we'll admit that tyres are decidedly less glamorous. But make no mistake about it, tyres are the single most important part of your car and can totally transform the way it behaves – for better or for worse!

Think about it this way: the only thing that keeps you on the road is four rubber patches usually no bigger than the palm of your hand. Particularly if you're planning to upgrade your car for faster acceleration, higher top speed or improved handling, it's essential you get the best tyres possible to be able to support this.

Modern tyres can also totally transform the way that vintage and classic cars handle. Cars which might previously have had a reputation for wayward handling can be made much safer and better to drive simply by fitting some good rubber to each corner.

3. Upgrade Your Suspension
The benefits of upgrading your suspension are many: aftermarket suspension can make your car much better to drive, much better to look at and can drastically alter its abilities depending on how you use it.

Don't be fooled into thinking that suspension modifications are all about outrageous camber, stiff springs and slammed ride height as there really is a suspension upgrade out there for everyone.

Want to improve the handling of a track day car? Fit a quality set of adjustable coilovers. Want to make your car more comfortable on long journeys? Many manufacturers offer suspension kits exactly for that. Have a truck, SUV or 4x4 that regularly sees use off-road? A good lift kit and upgraded shock absorbers will be just the ticket.

4. Improve Sound And Performance With An Induction Kit
Induction kits replace the standard air filter box in your vehicle and offer a freer-flowing, more direct route for air to enter your engine. Now we will preface this by saying that you probably won't see much of a horsepower increase with an induction kit alone, but with a few additional simple mods this can be a great way to see the numbers increase on the dyno.

As well as that, a good induction kit will also improve the look of your engine bay by giving you that proper 'tuner' look and will also make your car sound better as you'll be able to hear the whoosh of induction noise that standard airboxes tend to mute.

Some of the best induction kits are made by top-line manufacturers like K&N, Pipercross, Forge and HKS. If you're interested, get in contact with us for more information!

5. Upgrade With An Aftermarket Exhaust
From the factory, all cars have to meet strict manufacturer standards for NVH – that's noise, vibration and harshness to you and me. What that means is that even high-performance cars can be purposely made a little on the quiet side which might disappoint enthusiasts.

Luckily, it's an easy fix. Upgrading your standard exhaust will not only make your car sound a lot better, but by allowing for exhaust gases to escape more quickly and more efficiently can also see your power output increase.

There is a whole host of different exhaust systems available on the aftermarket, with exhausts to fit virtually every single make and model of vehicle. For us, this is one of the best car mods you can do and it can totally transform the character of your car.

6. Brake Upgrades Are Always Worth It
If you're looking to seriously improve the performance of your car, before you even think about touching the engine or driveline you should first upgrade your tyres and your brakes. Without these, you won't be able to manage the extra power or stop as effectively.

But even if you're just driving on the street and don't plan for mega power outputs, upgrading your brake components is always one of the best and cheapest car mods you can make. Even a set of good quality brake pads alone can seriously improve your stopping power and, ultimately, the safety of your car.

For more advanced upgrades you can look into getting upgraded discs and calipers for even more braking ability. Upgrading your brake hoses can also be extremely worthwhile and can vastly improve the feel and performance of your brakes. The main brands in the braking game include Brembo, EBC, Wilwood and K-Sport.

7. Get An ECU Remap For Instant Power Gains
If you're all about dem gainz and you want them fast, there's nothing quite like an ECU remap. This upgrade is fairly simple; all you have to do is leave your car into a garage where they'll tweak the car's computer systems to allow it to make more power.

That's essentially it, there's no other parts needed and the process is completely reversible if you want to return your car to standard. There's also the option to go for bigger gains by pairing a remap with supporting modifications like an upgraded air intake, exhaust, cooling system or turbocharger.

On the other side of the coin, you can also get your car remapped for better economy. Particularly for motorists who regularly do long mileages, a bump in the MPG figures will mean fewer trips to the pump and the upgrade could pay for itself in as little as two or three refills!

8. Wider Is Better With Wheel Spacers
One of the best and most cheap car modifications, but one which can have an immediate and dramatic effect on your vehicle, a set of spacers is possibly the best bang-for-buck car mod on this list.

Whether you need a bit of extra room for your wheels and tyres to clear big brake upgrades, you want to fit more aggressive wheels that would otherwise rub at your suspension components or you just want your car to look more assertive and stanced, spacers are the answer.

Many will agree that the best wheel spacers are made by manufacturers like Eibach, and they're available in thicknesses ranging from as little as 3mm to as much as 80mm per corner. For more information on wheel spacers, browse our extensive range of spacers on our website!

9. Tighten Up Your Handling With Anti-Roll Bars
Body roll is the sensation you get when you turn into a corner and it feels like the car is 'leaning' over. Excessive body roll can lead to soggy handling and a lack of confidence in your car's ability.

Anti-roll bars are an ideal way to reduce this leaning sensation and increase the stability of your vehicle. Most are easy to fit and work to reduce roll, allowing you to corner flatter with more grip and more confidence.

Related products include strut brace bars, which can be fitted across the strut towers in your engine bay and at the rear of your car to really stiffen up the vehicle's body shell to stop it from flexing in corners. These are ideal upgrades for any track day enthusiast or for someone wanting to improve the way their car feels on the road.

10. Keep Your Car Clean With A Good Wash And Wax
Alright, so technically giving your car a cleaning isn't a modification of any kind, but you might be surprised just how dramatically the appearance of your vehicle can be altered with a good scrub.

It's also one of the few car modifications that won't affect car insurance on this list! Best of all, if you really go all-out to properly clean and protect your vehicle's paintwork it can stay looking good for months or even years with minimal effort.

It won't just improve its appearance but can also improve the longevity of your car's components, meaning you won't have to replace them down the line. Why not browse our extensive range of car care products and car cleaning products from big brands including Auto Finesse, Sonax and Orchard Auto Care!
Modifications alloy wheels tyres suspension induction kit exhaust brakes re-map tuning spacers anti roll bar cleaning