BMW M is developing a 600bhp+ electric SUV called the iX M60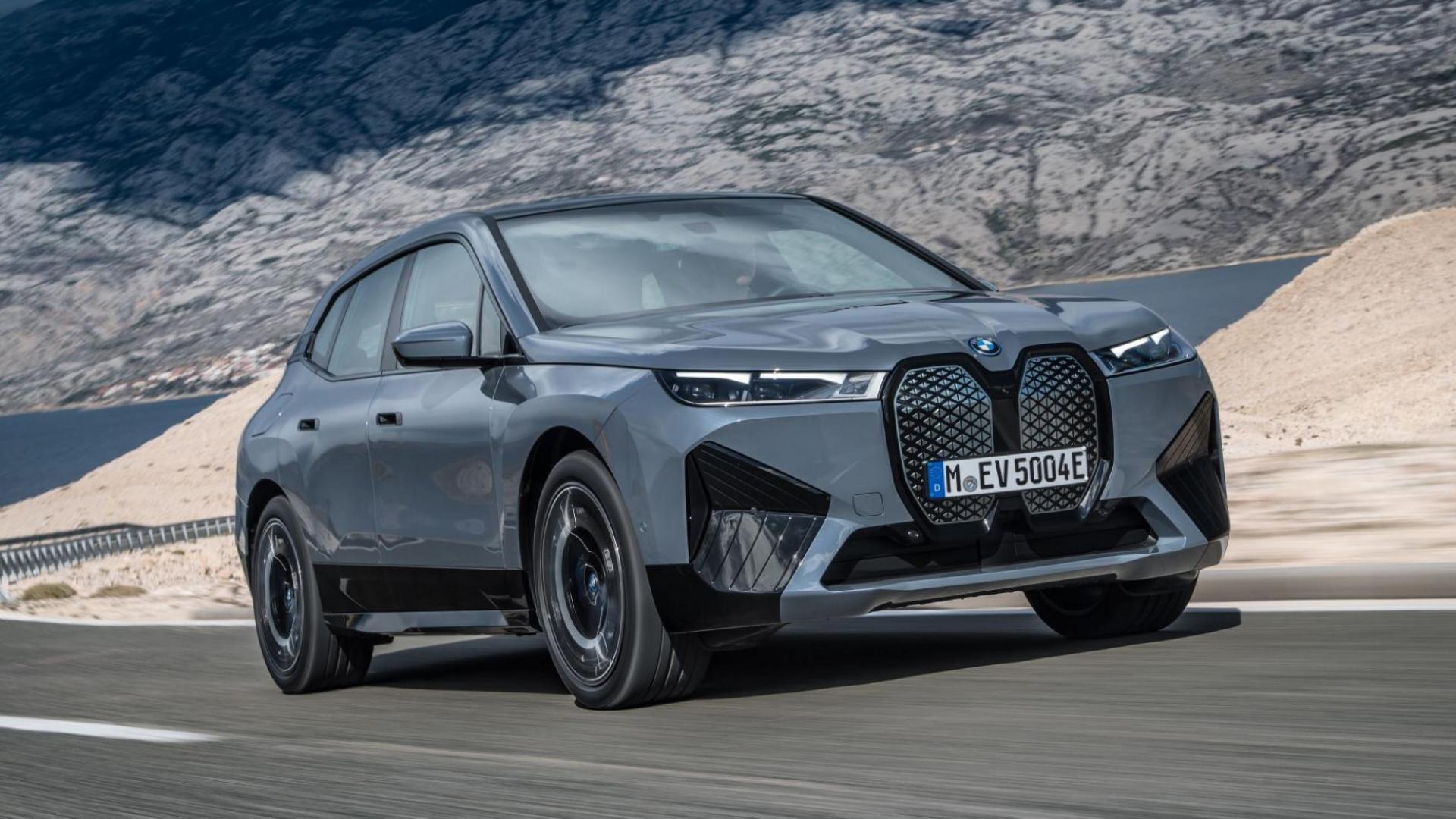 BMW M is developing a 600bhp+ electric SUV called the iX M60
The BMW iX has returned to bless/trouble your eyes once more. It's back because Bavaria has stated that an iX M60 with "power surpassing 600bhp" would be added to the lineup in the near future.
BMW M is developing a 600bhp+ electric SUV called the iX M60
Yes, BMW's M division is developing an all-electric, all-wheel-drive sports SUV.
Prepare the servers; the internet's bottom hald may be ready to crumble...

The entry-level xDrive40 and the mid-range xDrive50, which BMW revealed in March of this year, now have further details.
The xDrive40's 70kWh battery will provide 320bhp and 249 miles of range, while the xDrive50's 100kWh battery will provide 516bhp and 373 miles of range.
Oh, and the latter will go from zero to sixty in 4.6 seconds, so who knows how fast the M60 will be.
From the start in the UK, those two models will be available in two trim levels: Sport and M Sport, with the latter adding an entirely unironic 'Aerodynamics Pack' that comprises a fancy body package, M Sport brakes, and black headlamp glass.
We don't know what adjustments the M60 will get in terms of aesthetics.
With pricing starting at £91,905 on our shores, the already quick xDrive50 will gain 200kW charging (150kW for the xDrive40) and air suspension as standard.
The 40 will start at £69,905 before adding the compulsory optional additional packs, and there's still little information on the M60.

Standard features include a 12.3-inch instrument cluster that blends into a 14.9-inch infotainment screen, a Harmon/Kardon sound system, and 21-inch wheels on all variants.

So, what are our thoughts, Internet?
Are you looking forward to a BMW EV SUV with 600 horsepower or more?