This is a fully electric Porsche 964 with 500 horsepower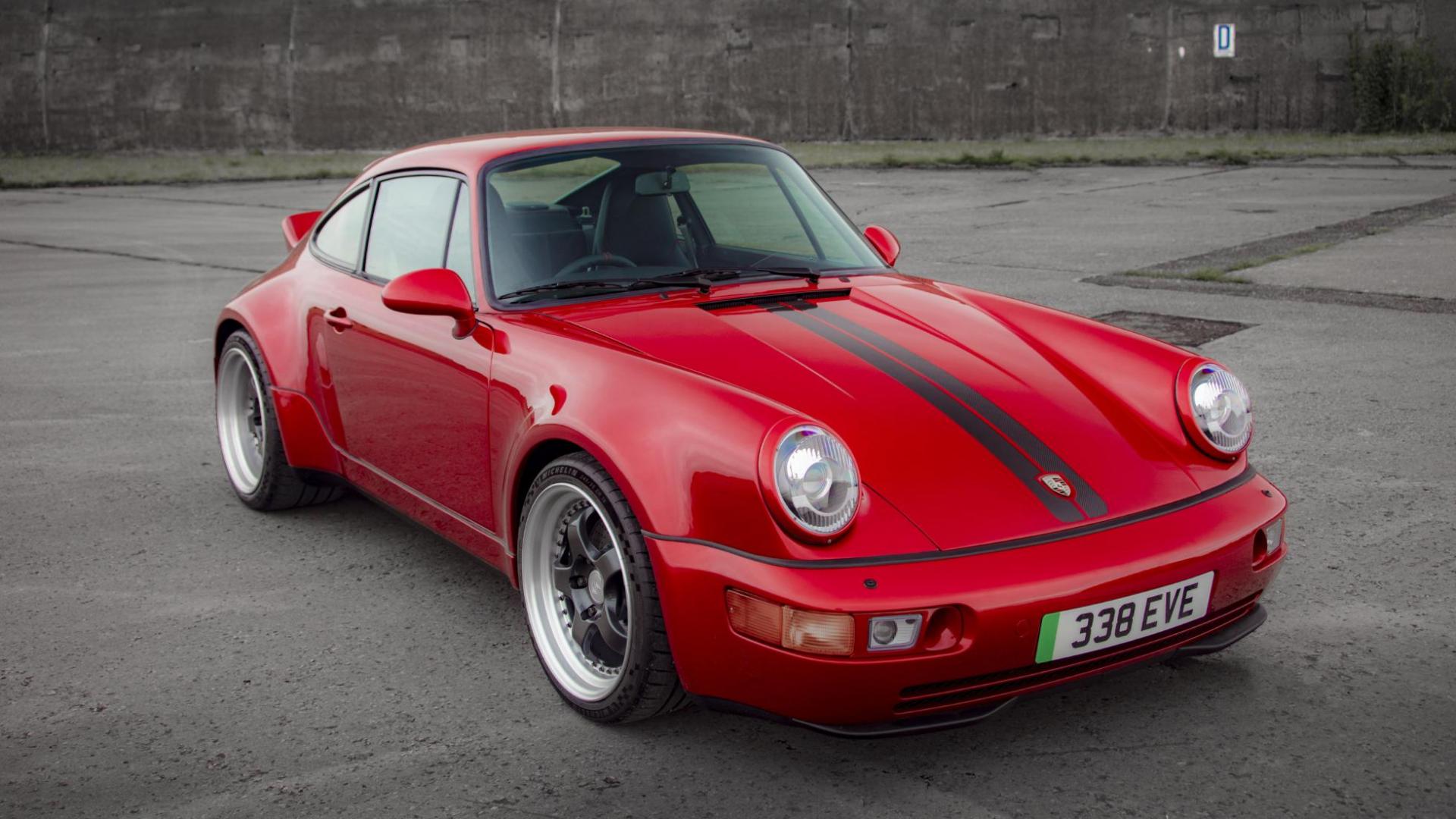 This is a fully electric Porsche 964 with 500 horsepower
Porsche has stated that their 911 could be one of the world's final electric automobiles. That hasn't stopped others from proving them wrong informally.
This is a fully electric Porsche 964 with 500 horsepower
The Everrati Signature broad body is the latest 'retro sports vehicle with batteries squeezed in.'
It's a Porsche 964-gen 911 from the early 1990s with a 500bhp electric motor replacing the flat-six engine.
Everrati claims that everything was done with the utmost respect.
"We further enhance each car's performance using modern engineering techniques and integrating advanced EV powertrains, while ensuring they have a similar driving 'feel' with weight distribution – and overall weight – mirroring that of the original, allowing automotive icons like the Porsche 911 (964) to be reborn for the coming age of zero-emission mobility," says Everrati's founder and CEO.
All of which sounds great, though it does reinforce the impression that the 964 generation is the least-loved 911 generation – they've already been sacrificed in Singer's reimagination procedures, and given Everrati's intention for the Signature to be more than a one-off, a few more are being fundamentally changed here.
It's important to note that the heart transplant is reversible.
If you have room in the loft and can resist selling your 964's scalloped-out engine and gearbox on eBay, you can always put them back in if you decide that electricity isn't for you.
The Signature, in its newfound plug-in version, appears to be lighter than when it was a stock 964, a feat accomplished with the help of new carbonfibre panels.
The electric motor's 500bhp and 369lb ft are handled alone by the rear wheels, figures that are more equivalent to a brand-new Porsche 992 GT3 and necessitate a massively upgraded Brembo brake system, albeit with regen abilities built in.
The Signature can be driven as a one-pedal automobile if desired, and the driver can choose how strong the energy recovery is.
The battery has a capacity of 53 kWh, and the range is said to be 150 miles or more, however anticipate that to reduce if you use the four-second 0-62mph time frequently.
A rapid DC charger is said to take an hour to charge from 10% to 100%.
Video: An electric Porsche 911! | London debut of the Everrati 911 (964) at Joe Macari

Every car Everrati builds will be a one-of-a-kind commission, with a starting price of £250,000.
Excellent?
Or is it sacrilege?