German tuner Wheelsandmore gives the mad Merc 778bhp… and new wheels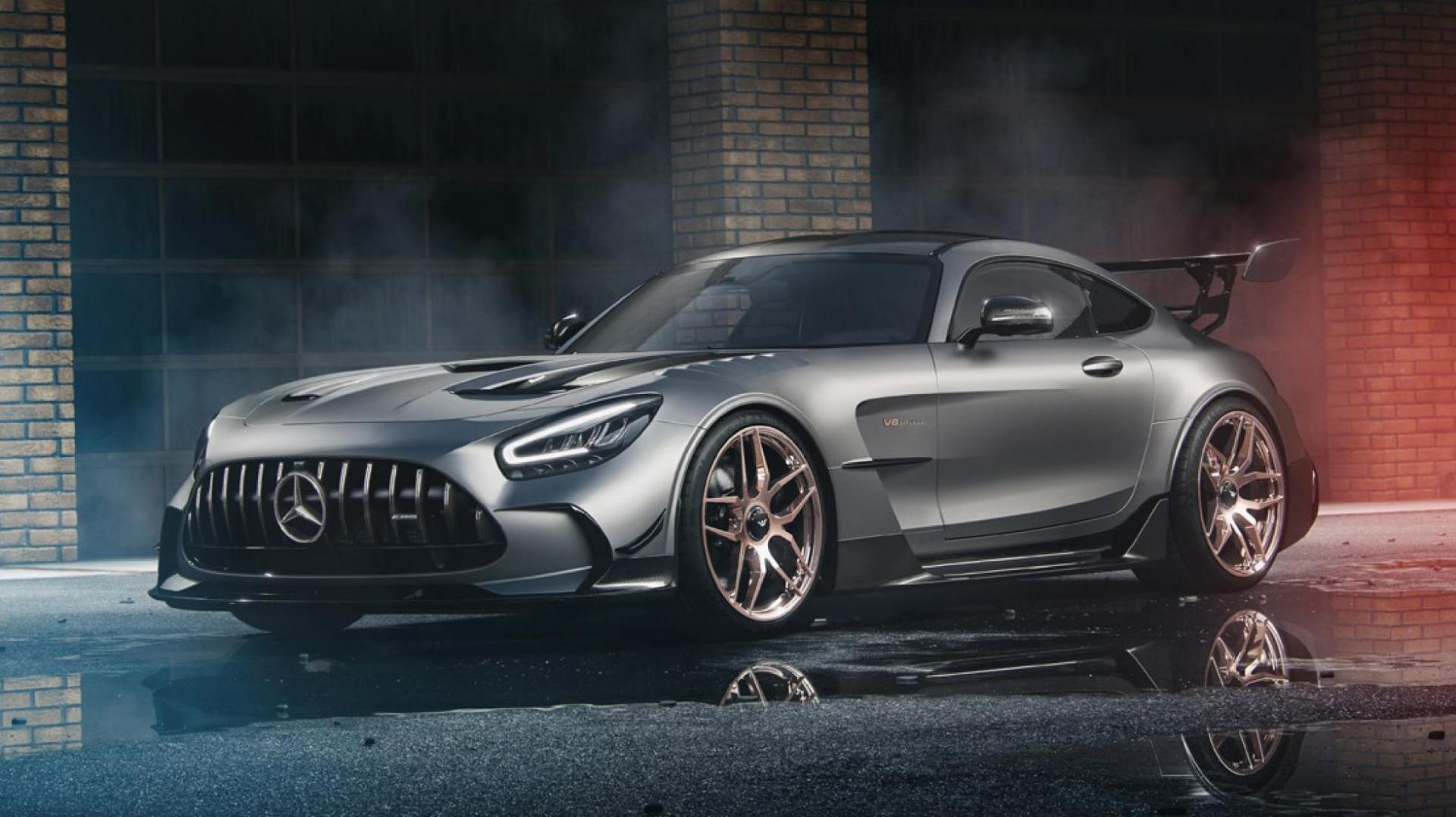 German tuner Wheelsandmore gives the mad Merc 778bhp… and new wheels
If the standard, 720bhp Mercedes-AMG GT Black Series seems a little sensible for your taste, it's probably worth seeking some form of professional help.
German tuner Wheelsandmore gives the mad Merc 778bhp… and new wheels
On the other hand, you could head to German tuner Wheelsandmore, who's developed an upgrade package for the Black Series that results in 778bhp and 641lb ft of torque from the 4.0-litre twin-turbo V8. Much better.
It would seem as though the power bump comes from an engine remap, and that's combined with carbon ceramic brakes and some form of new sports exhaust system that should further amplify the sound of that flat-plane crank engine. Oh, and Wheelsandmore reckons the top speed creeps up from 202mph to 209mph.
Given the name, it's no surprise to see a new set of alloys on Wheelsandmore's Black Series. These are new forged, 20-inch centrelock items that apparently come in a number of different colours (in case you're not keen on the rose gold).
What do we think, Internet, does the world really need a modified Black Series AMG?