Manhart's modified M3 and M4 look absolutely wild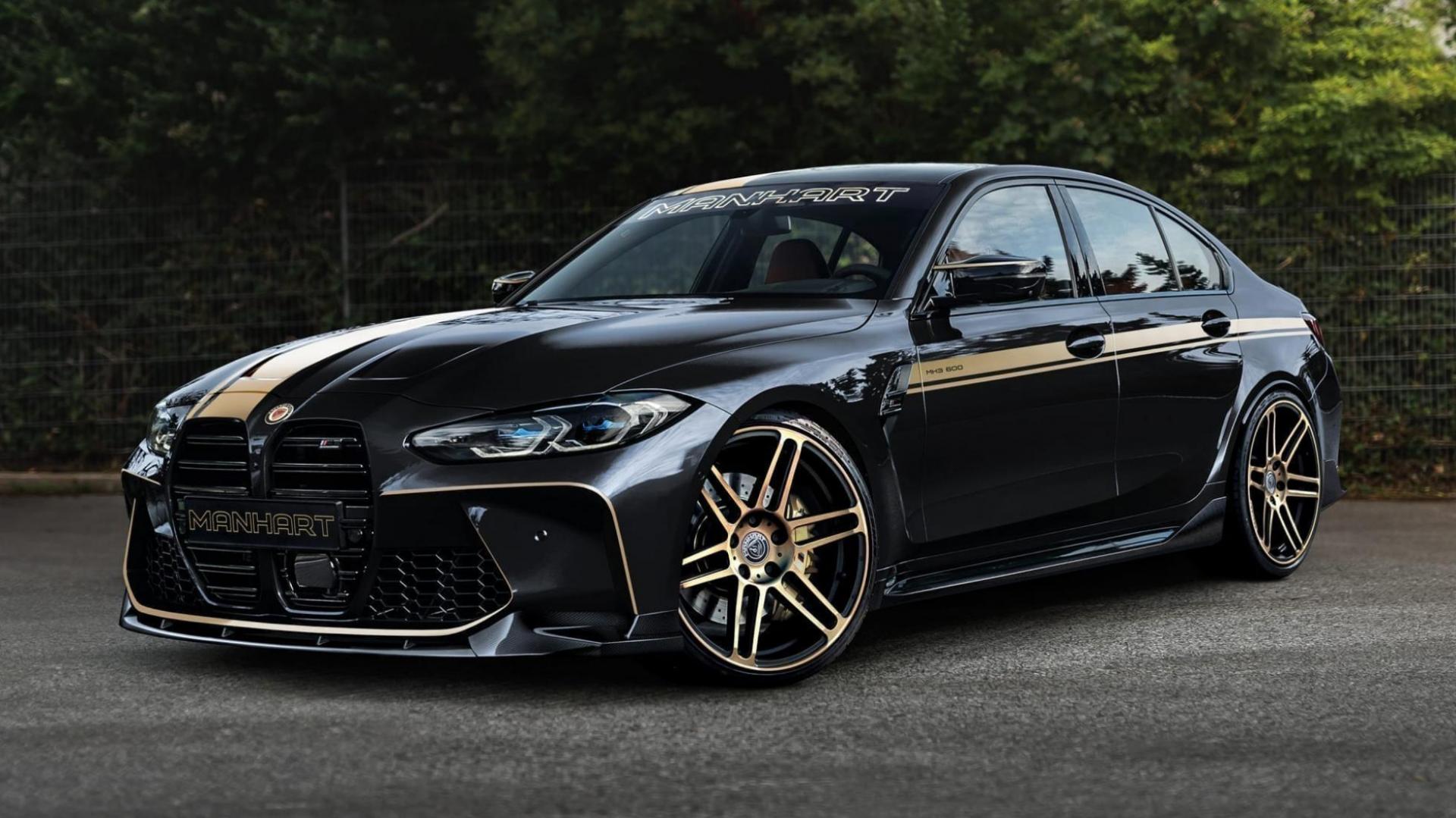 Manhart's modified M3 and M4 look absolutely wild
Manhart is here with its MH3 600 and MH4 600 upgrades. With a new ECU, the Competition versions can now produce 611bhp and 553lb ft of torque, whilst non-Comps are bumped to 582bhp. Crikey.
Manhart's modified M3 and M4 look absolutely wild
There are two exhaust options, with both the cat-back and OPF-back systems getting quad carbon tips, and the wheels are 21-inch forged items available in black or gold.
There'll be many carbon aero add-ons too with a front splitter, rear spoiler and that diffuser all optional. Shame they didn't stretch to sorting the grille. Oh, and you'll be pleased to know that the gold stickers are also optional.
So, what do we think folks? Could Manhart's minor upgrades improve the new G80 and G82?