Brabus is now modifying motorcycles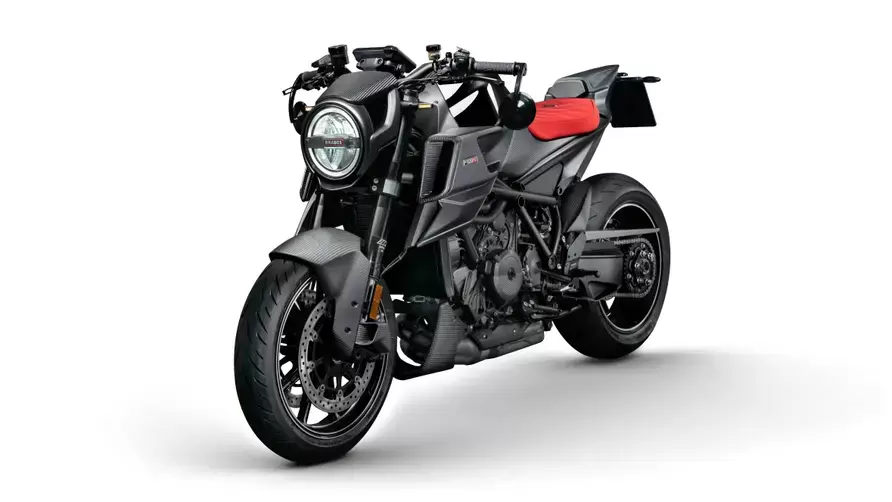 Brabus is now modifying motorcycles
For an unique edition of the 1290 Super Duke R Evo, a German tuner teams up with KTM.
Brabus is now customising motorcycles, in addition to 1,000bhp+ Mercedes and boats named after covert military missions.
Yes, the German tuner has teamed up with KTM to create the company's first two-wheeler.
The Brabus 1300 R is its name, and you'll be astonished to learn that it has no more power than the bike it's built on.
That's because underneath it's a KTM 1290 Super Duke R Evo with a 1.3-litre V-Twin engine that already produces 180bhp and 103lb ft of torque.
To put it another way, there's a lot.
Brabus modifies the KTM by adding carbon fibre, new air intakes, forged wheels, a bespoke heated seat with red leather upholstery, a retro-style headlight, new mirrors, a twin-exit exhaust, and LED rear lights.
Blimey.
The 1300 R will be offered in either a black or red frame, with only 77 specimens manufactured to commemorate Brabus' birth year.
It'll be 5kg lighter than the Evo it's based on thanks to the extra carbon, and each one will come with KTM's semi-active suspension with six distinct damping settings.

Don't you think it looks fantastic?