255mph Callaway SledgeHammer Corvette is up for auction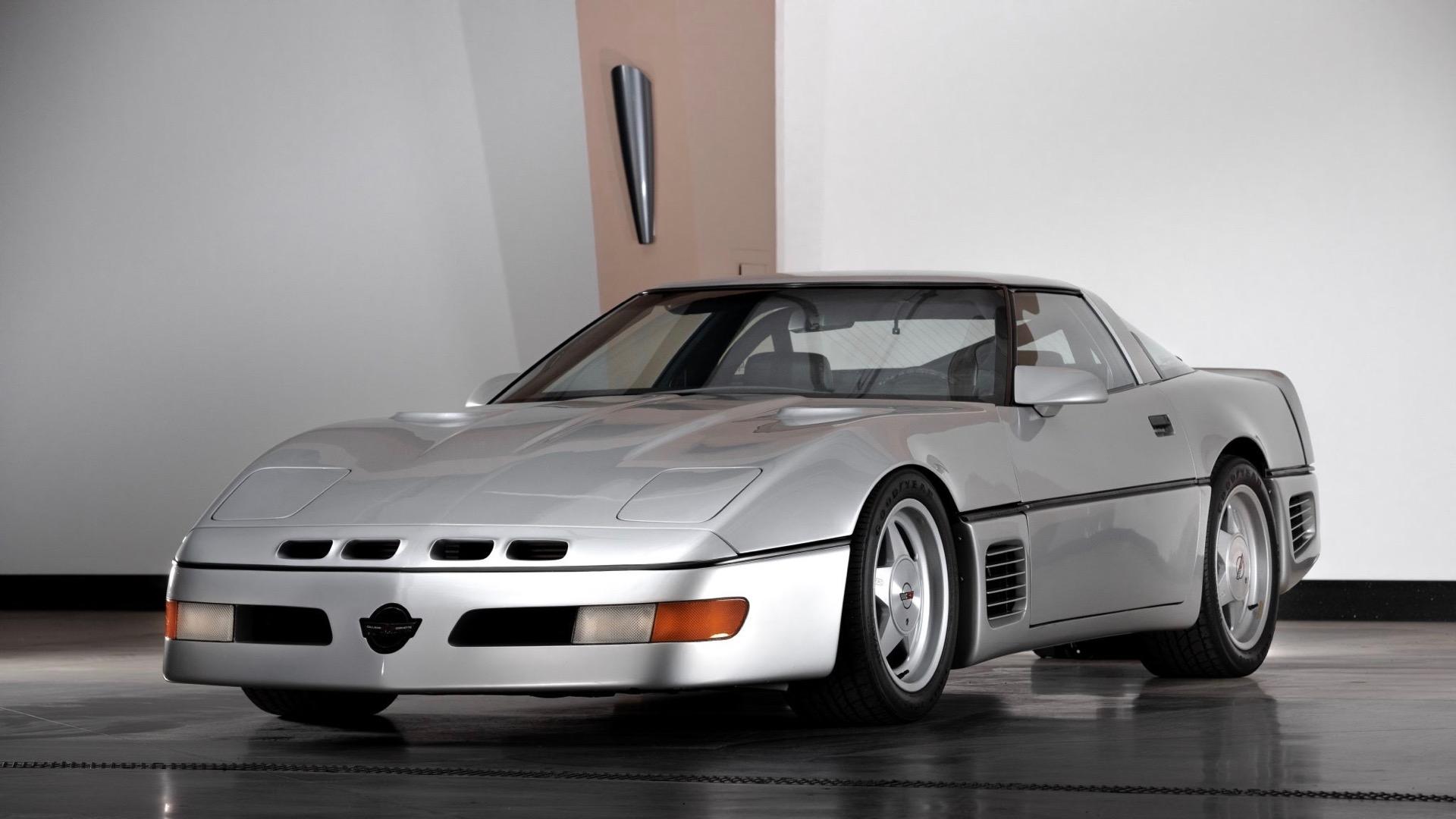 255mph Callaway SledgeHammer Corvette is up for auction
It's fair to say that 255mph is still a little bit quick by modern-day supercar standards. Now, bear that in mind as you read the following quote from the Bring a Trailer auction advert for this one-off 'Project SledgeHammer' Callaway Twin Turbo Corvette…
255mph Callaway SledgeHammer Corvette is up for auction
"In October 1988, the car was driven round-trip from Callaway headquarters in Connecticut to the Transportation Research Center's 7.5-mile oval track in Ohio and piloted by John Lingenfelter to a record-breaking speed of 254.76 mph."
That's getting on for a 1,500-mile round trip, with a quick stop halfway to obliterate a record for the world's fastest road car.
More detail on the brilliantly named SledgeHammer, then. This was a 1988 C4 Corvette that was originally delivered to Callaway and built as one of its Twin Turbo examples. It was then selected for this rather special project, and was fitted with a hand-built 5.7-litre V8 with a Cosworth crankshaft, forged pistons, a dry-sump oil system and of course the all-important twin turbos. The result was a terrifying 880bhp and 772lb ft of torque being sent to the rear wheels through a Doug Nash manual gearbox (which was changed for a ZF six-speed manual in 1989) and a custom Centerforce clutch. The Paul Deutschman-designed Callaway AeroBody was also particularly eye-catching and would subsequently become an option for those ordering 'standard' Callaway Corvettes.
Just check out those pictures though. You'll notice that the SledgeHammer retained its electrically adjustable seats, digital dials, the gloriously 1980s cassette player, the air conditioning and the cruise control. This thing was absolutely mighty.
At the time, Callaway also fitted Dymag magnesium wheels with specially designed 300mph Goodyear tyres, a custom stainless-steel exhaust and a roll bar with five-point harnesses.
Two-hundred and fifty-five miles per hour. Crikey.
After the record run, the SledgeHammer was fitted with FX3 Selective Ride Control and electronically adjustable Bilstein shocks – something that became a C4 Corvette option in 1989.
The one-off apparently now has around 2,000 miles on the clock and has been stored in a museum for much of the past 30 years. It was refreshed by Callaway itself back in October 2018, and the winner of the auction will get four whole ring binders of engineering bumf on the SledgeHammer.
How much do we reckon the record-breaking 'Vette will sell for? At the time of writing it's up to $500,000 with five days left to run…
Images: Bring a Trailer, Source Topgear