AMG GT R speedster with 838bhp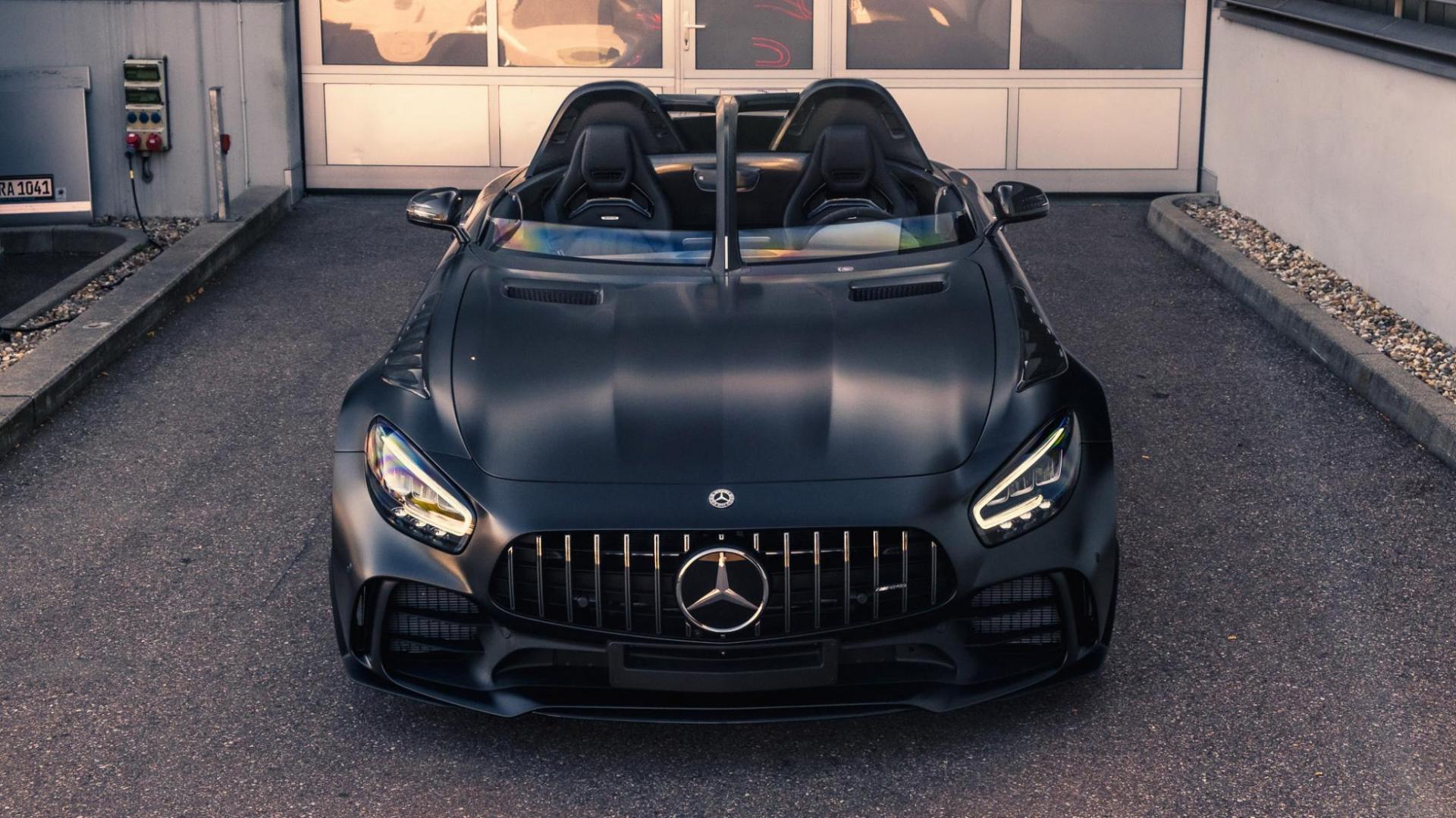 AMG GT R speedster with 838bhp
Mercedes only intends to sell 750 units of the AMG GT R Roadster, but that hasn't stopped Ronald A. Bussink, a prolific Merc collector and 'friend of the company,' from purchasing five to produce a limited run of these – the brilliantly-named BUSSINK GT R Speedlegend.
AMG GT R speedster with 838bhp
Legend of speed.
A name that exudes confidence.
All five of these outlandish designs have already been sold, so if you've always wanted a road car with a roll bar disguising as an F1-style halo system instead of a roof, you're out of luck.
Bussink refers to it as the 'Speedbow.'
Two 'speed domes' with additional roll protection are located behind the newly aerated cabin.
There's also a lot of carbon fibre and new louvres on the front wings.
Buyers reportedly had the option of upgrading to the AMG GT R Pro's more aggressive front end.
In terms of modifications, the 4.0-litre twin-turbo V8's power can be increased from the original 577bhp to a lot more speedster-friendly 838bhp.
According to Bussink, the change, performed by race team and engineering firm HWA AG, results in the Speedlegend being 100kg lighter than the normal Roadster.
Video: The World's First Mercedes AMG GT R Speedster by HWA AG

What are our thoughts, Internet?