Brabus 800 is a wild AMG E63 S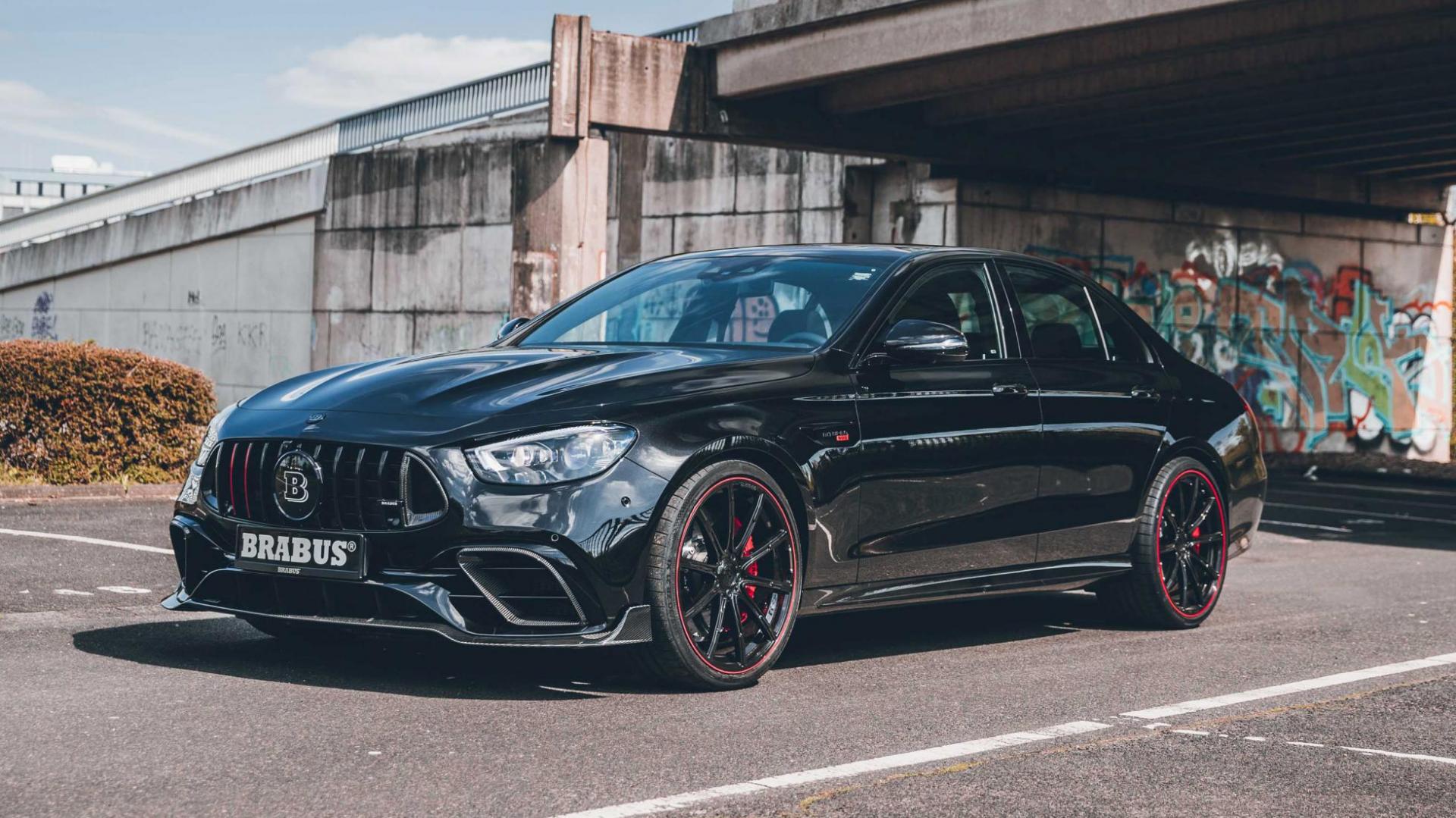 Brabus 800 is a wild AMG E63 S
Brabus is a very sensible tuning company *cough* and the Bottrop-based folk are keen for you to know that this new AMG E63 S-based Brabus 800 comes with a three-year/62,000-mile warranty.
Brabus 800 is a wild AMG E63 S
You couldn't give a flying French Connection about that though, could you? Well, not to worry, because this latest 800 also happens to produce 788bhp and 737lb ft of torque from its modified twin-turbo 4.0-litre V8. Much more like it.
Brabus developed a pair of all-new high-performance turbochargers for the 800 before fitting its plug-and-play 'PowerXtra' ECU module and a sports exhaust. The result is a 0-62mph time of just 3.0 seconds – down from the standard 604bhp saloon's time of 3.4 seconds.
Top speed remains limited to 186mph, but there's also an aero package that includes intakes in the grille, a front lip, a rear spoiler and a carbon diffuser. The wheels are 21-inch forged items and a lowering module for the air suspension drops the car by between 10mm and 20mm depending on which drive mode you're in.
On the inside there's apparently new aluminium paddle shifters, and Brabus will cover pretty much any surface in leather, Alcantara or carbon fibre at each customer's request. Expect many tasteful creations.
The best bit about all of this, though? Brabus says it can also fit all of the 800 upgrades to the E63 S Estate, and as a result 0-62mph will only take tenth of a second more. Lovely.
Let us know in the comments what you think of this mad Brabus 800 is a wild AMG E63 S.