Brabus will now offer you a Mercedes-AMG GLS with 800 horsepower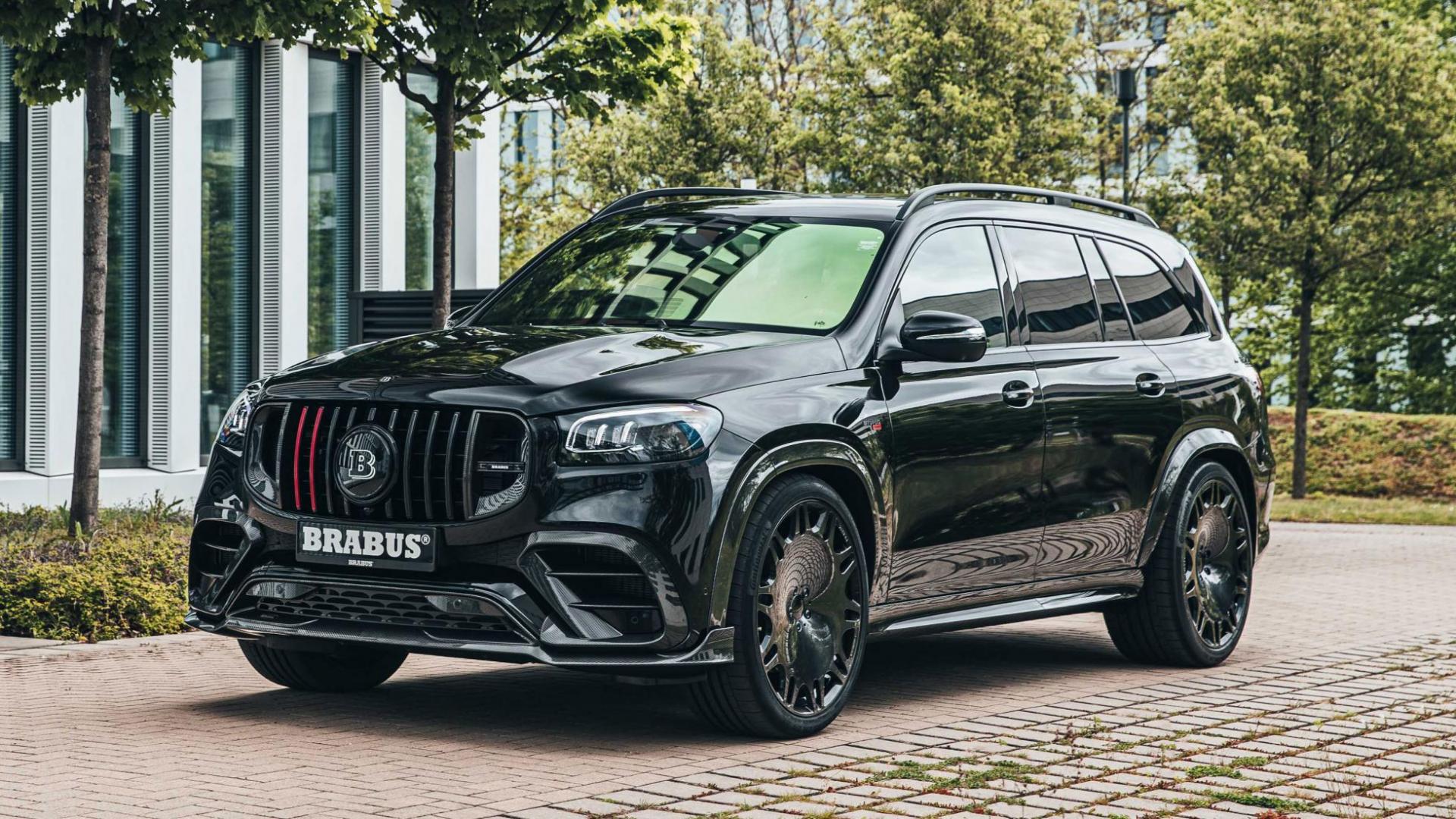 Brabus will now offer you a Mercedes-AMG GLS with 800 horsepower
Do you think the Mercedes-AMG GLS 63, with its 603bhp V8 engine, is a little too plain and understated? Are you a fan of the Mercedes-Maybach GLS 600's chromed exterior but think it's a little too flashy? Then we've identified the ideal fit for you and your distinct preferences.
Brabus will now offer you a Mercedes-AMG GLS with 800 horsepower
The Brabus 800 version of the GLS 63 boasts a mild-hybrid-equipped twin-turbo 4.0-litre V8 that produces 789bhp and 737lb ft of torque.

Brabus uses updated turbochargers and a new ECU to achieve that massive power output, however highest speed is still capped at 174 mph.
Isn't it probably for the best?
The 0-62mph sprint is said to take 3.8 seconds, which is 0.4 seconds faster than the industry norm and frankly absurd for a 2.6 tonne, seven-seat SUV.
The exterior has also been given the Brabus touch.
In addition to the two extra air intakes in the grille, there's a new carbon fibre front splitter, wheel arch extensions, and a diffuser.

Also, take a look at those wheels.
They're enormous 24-inch forged monoblocks wrapped in Continental tyres with a very low profile.

With a new control unit for the air suspension and a new stainless-steel exhaust system with flaps to select between 'Sport' and 'Coming Home' modes, Brabus has reduced the GLS by roughly 25mm.
There's lots of soft leather on the interior, as well as lot of carbon fibre (shock) and new aluminium paddle shifters for the nine-speed automatic transmission.
Isn't it a fascinating thing?
Video: Driving BRABUS GLS 800 HP 0-100 km/h 3.8 sec

Please share your thoughts in the comments box below.