Check out this BMW 800bhp E30 in DTM livery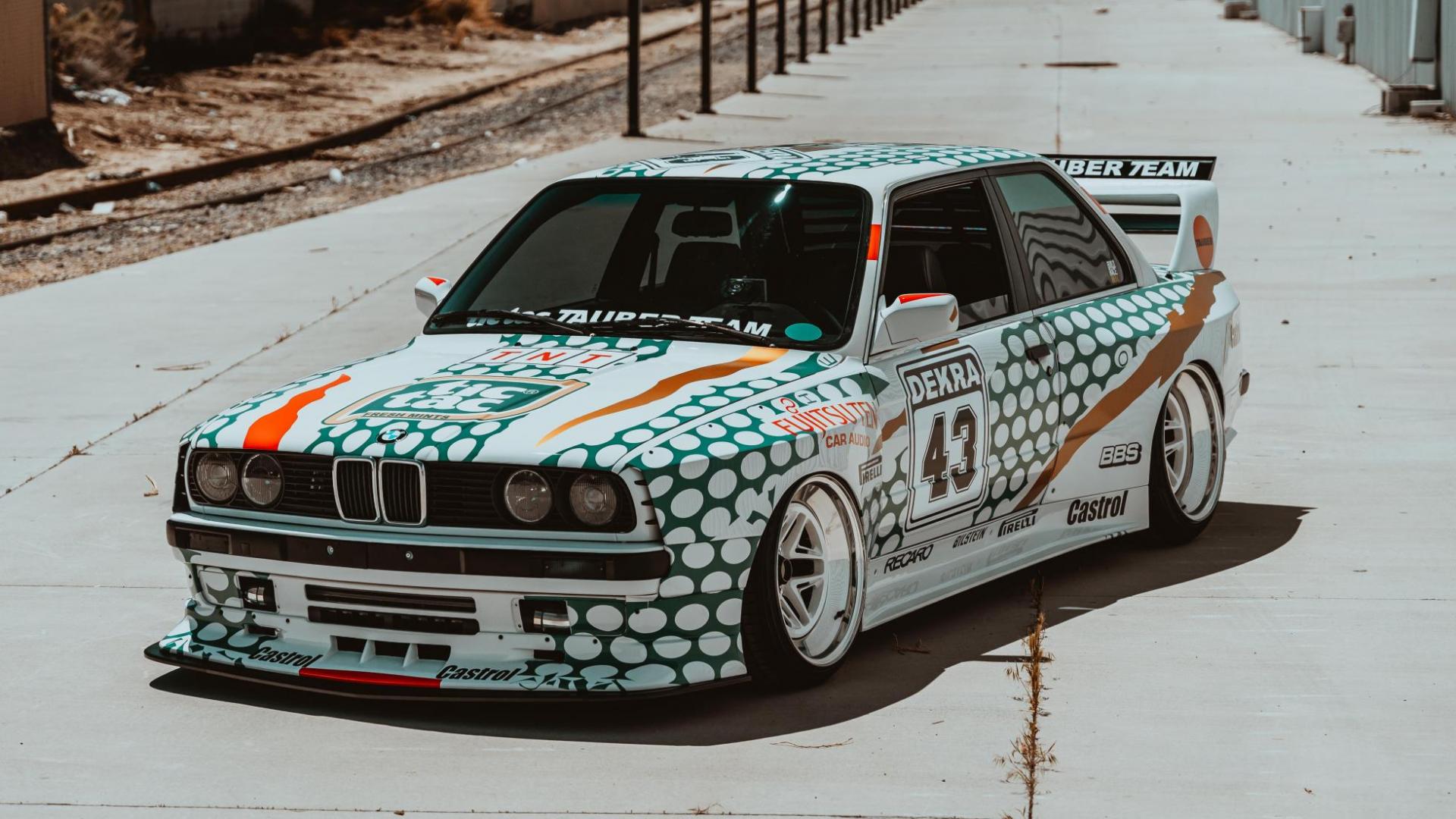 Check out this BMW 800bhp E30 in DTM livery
The early 1990s were a gloriously insane moment for the Deutsche Tourenwagen Masters, and this custom E30 BMW 3 Series build transports us straight back to that period.
Check out this BMW 800bhp E30 in DTM livery
It's 1991, Frank Biela has won the championship in his magnificently out-of-place V8 Quattro DTM, and we've just spent a season watching E30 M3s and Merc 190Es duke it out on the track.
We've also seen Ruch Motorsport's stunning Fox Body Ford Mustang and a particular M3 with a very eye-catching paintwork...

Allen Berg of Tauber Motorsport in his Tic Tac-clad E30, which Mush Alkarkhi has reproduced for his new 800bhp road vehicle.
What a strange thing.
Do you want some specs?
The engine is the S52B32 straight-six from the E36 M3 in North America, but it has been totally stripped down, rebuilt, and turbocharged for that fairly ludicrous power output.
Oh, and it's reportedly capable of up to 1,100bhp "if needed."

Almost everything under the hood of the original E30 has been altered.
There's a fully new ECU setup and fuel system, as well as E46 brakes and an E36's five-speed ZF320 manual gearbox.
There's also a custom-built exhaust, a limited-slip diff and an all-important air suspension setup.
Oh, and then there's the looks. The giant rear wing and widebody kit are part of a 'Live To Offend' E30 kit that'll probably do exactly what it says on the tin. The wheels are 18-inch examples from a Beverley Hills-based company called Brixton Forged.
Apparently, the interior retains its original grey leather and pretty much all of the standard E30 panels. Nice. The only real additions are displays for the air suspension and live engine data. Probably best to keep track of that given the work that went into this thing…
Video: GT Sport BMW M3 E30 Fina DTM Livery Time Lapse
What do we think Internet? Surely the world needs more retro DTM-inspired road cars?
Images: David Arellano / daar_creative