GTO Engineering's retro V12 sports car is called 'Squalo'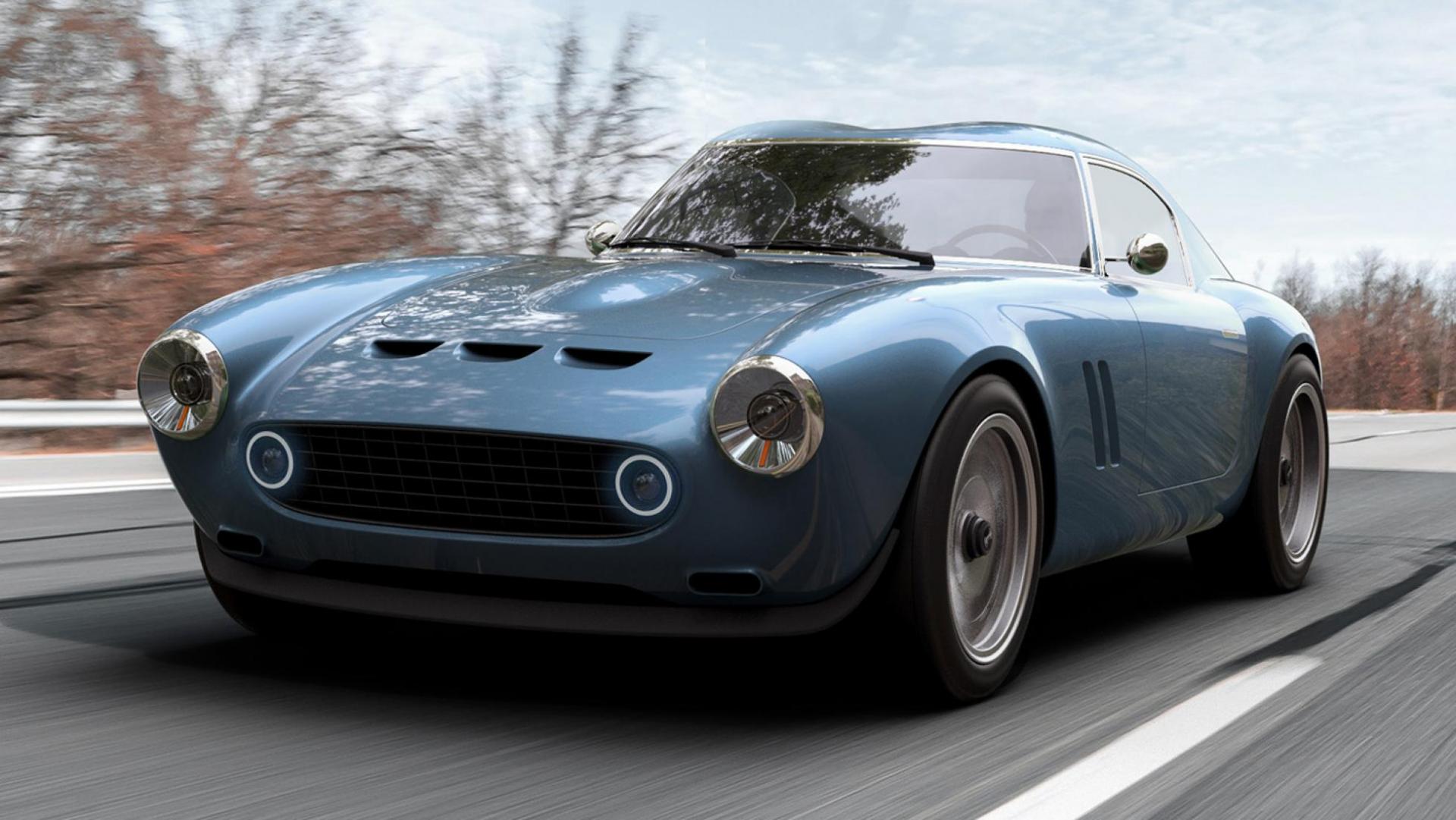 GTO Engineering's retro V12 sports car is called 'Squalo'
Get ready to learn your new Word of the Day: 'Squalo'. It means 'shark' in Italian. And it's the name that'll be worn by GTO Engineering's new sports car as inspired by the most illustrious Italian exotica of the 1960s. Quite the recipe.
GTO Engineering's retro V12 sports car is called 'Squalo'
Up until now, the project had been codenamed 'Moderna', but GTO Engineering has seen fit to ditch the pun and christen the creation Squalo because of its "shark-like look, instincts and speed". You're going to need a bigger boat, etc.
The recipe remains droolworthy: less than 1,000kg pushed along by a 4.0-litre quad-cam V12 engine. No turbos. No supercharger. No hybrid boost. And a manual gearbox. It makes you proud to be Ital…erm, British. The Squalos will be built at GTO's quaint workshops just outside Reading, England. And these renders show what to expect in the 'so what's it going to look like?' department. What's Italian for 'bloody gorgeous'?
Important details have now been signed off. Door handles, wing mirrors, and the bespoke 18-inch alloy wheels have all had their design frozen. Apparently the car will even have bespoke tyres developed for it. Proper job, this. But as we found out when we had a go in GTO Engineering's Ferrari 250 SWB Revival, that's the way they like to do things.
Company founder and boss Mark Lyon says: "It's often the small parts of a car that take the longest time. We're now at a stage where the design models are being created here in the UK and soon we will announce our technical partners working with us on the exterior manufacturing and interiors, as well as wheels and tyres.
"In all my years working in the [automotive] industry, I've never been as excited about the creativity of manufacturing and design as I am now."
We're told orders are racking up for the production run, with cars on course to be delivered in 2023. Better clear a space in your underground bunker-garage between your Eagle E-Type and Singer…