Manhart has increased the power of a single BMW M5 CS to 777bhp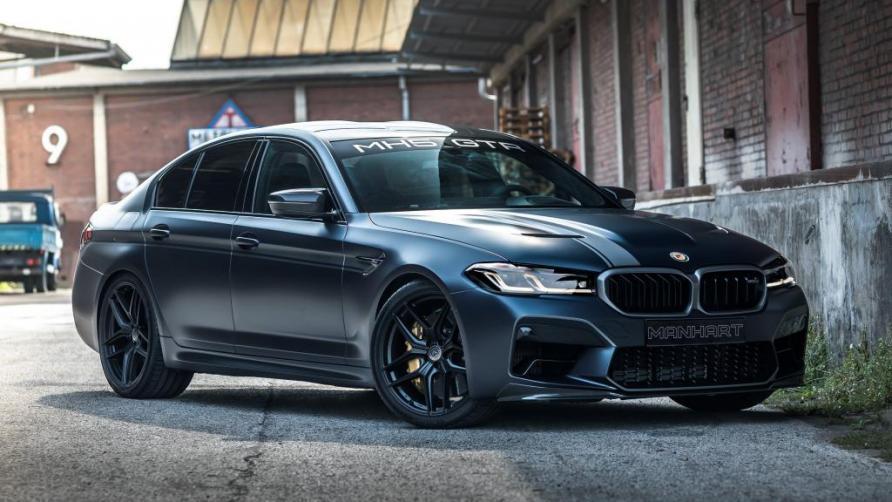 Manhart has increased the power of a single BMW M5 CS to 777bhp
Members of the Internet, please join us in welcoming what we believe to be the world's first modified BMW M5 CS.
Yeah, because for some folks, 626 horsepower, 553 pound-feet of torque, and 0-60 mph in 2.9 seconds was never going to be enough.
Manhart, a German tuner, created this.
The MH5 GTR is the name of the car, and only one will be produced.
If you're interested, you'd better hurry.
Manhart claims that the 4.4-liter twin-turbo V8 now produces 777 horsepower and 690 pound-feet of torque.
Crikey.
A new ECU, a carbon air intake, and a valve-controlled stainless steel exhaust system are all to blame for this.
There's also a KW-supplied adjustable spring package, huge 21-inch wheels, and a distinct lack of the CS's gold accents.
Nice.
What are our thoughts on the one-off?