The Brabus 92R is a limited-edition electric city rocket
The Brabus 92R is a limited-edition electric city rocket
German tuner is building just 50 go-faster teeny-tiny tuned Smart cars.
The Brabus 92R is a limited-edition electric city rocket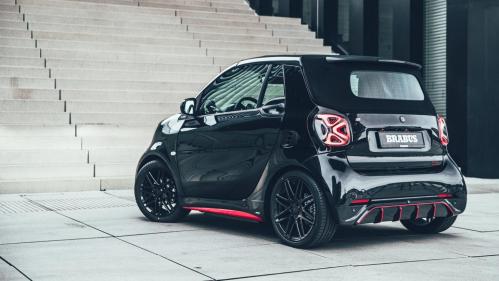 Say hello to Brabus' Smart Fortwo 92R. What's that? You're feeling a strange sense of déjà vu? You're not wrong: the new model bears a striking resemblance to the Ultimate E facelift we saw last year. The 92R, however, is limited to just 50 models.
It is, in the words of Brabus, an "electrically powered pocket rocket". That translates to a stratospheric 91bhp and 133lb ft of torque, an increase of 9bhp and 15lb ft respectively over the standard model.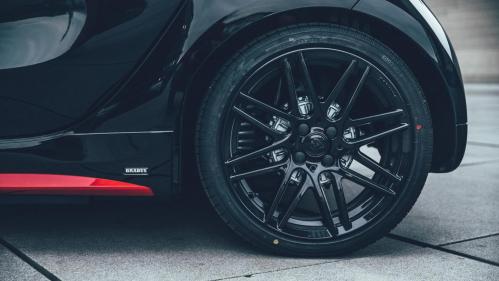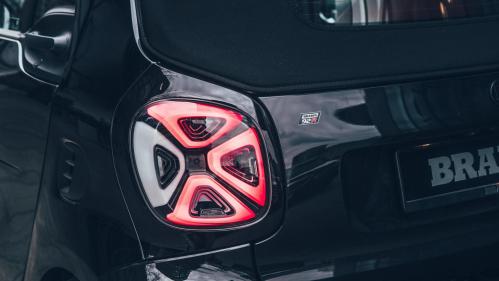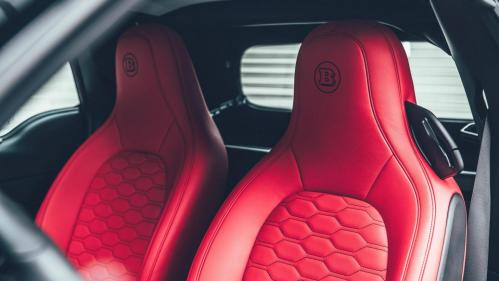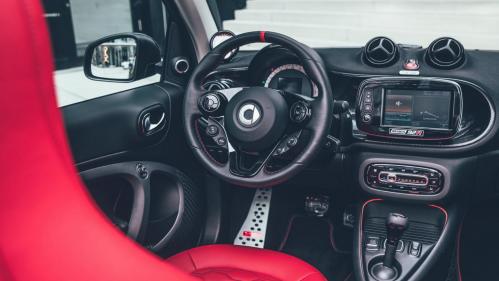 It's capable of 0–60mph in 10.9 seconds, on to a top speed of 81mph, while the Merc tuner says the Fortwo's 68kWh battery is enough for up to 78 miles of range – plenty for a quick jolly to the local supermarket. Mars? Less so.
Exterior modifications are typically Brabus. There's a sporty new front fascia and spoiler, coilovers which lower the ride height by around 25mm (watch those speed bumps, folks), plus eight-spoke black alloy wheels.
Inside is similarly shouty, most noticeably the bright red leather seats and not-so-subtle stitching throughout. There's also a carbon-finished instrument panel and air vents, plus aluminium pedals and gearstick knob. Beat that, NASA.
Prices start at just north of €46,000 (about £40,000 at today's rate), though in its German home market buyers benefit from that €9,000 EV subsidy, dropping the price to just over €37,000 (around £32,000).
This or a slightly more sensible Honda e then, folks?