The Brabus Rocket 900 is a Mercedes-Benz AMG GT 4dr with a top speed of 205 mph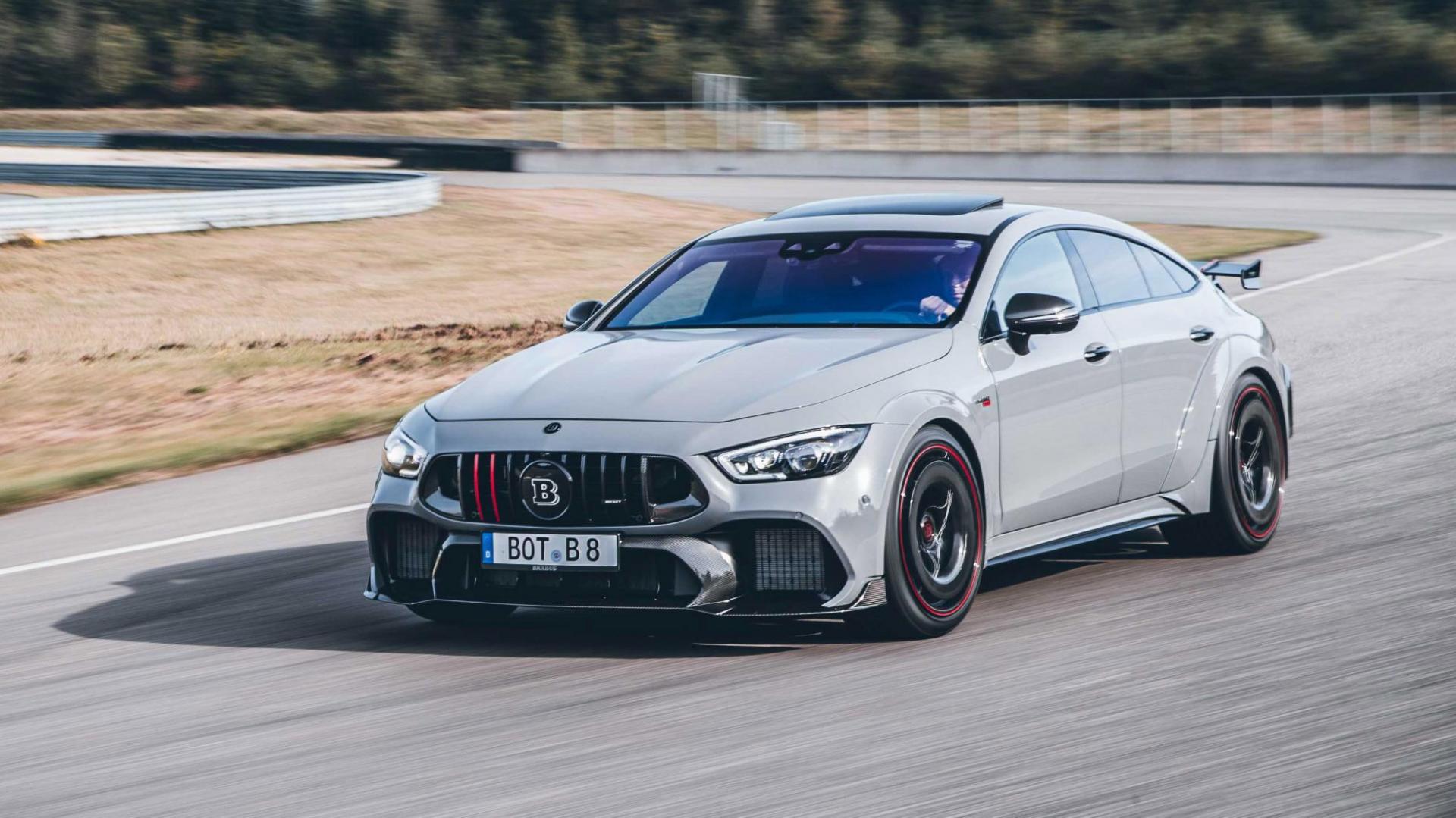 The Brabus Rocket 900 is a Mercedes-Benz AMG GT 4dr with a top speed of 205 mph
Have you run out of new and interesting ways to terrify the kids? The new Brabus Rocket 900 is something you'll desire. As you can see, the Rocket is based on the Mercedes-Benz AMG GT 4dr, which means it's essentially a practical luxury saloon – but then again, this is Brabus.
The Brabus Rocket 900 is a Mercedes-Benz AMG GT 4dr with a top speed of 205 mph
The 4.0-litre twin-turbo V8 from the GT 63 S is so substantially reworked beneath the hood.
We'll start with the figures to give you a feeling of what this is all about.

The Rocket 900 produces 888 horsepower and 774 pound-feet of torque.
It will go from 0 to 62 mph in 2.8 seconds, 0 to 186 mph (300 km/h) in 23.9 seconds, and peak out at 205 mph.
All the way, it weighed a tad more than 2.1 tonnes.
That's ridiculous.
With a new crankshaft and bigger forged pistons, the engine is bored out to 4.5 litres.
The normal turbos are also replaced with two Brabus high-performance units, and a carbon fibre air intake system collects air from both sides of the front grille.

A high-pressure fuel pump, a remapped ECU, and a stainless-steel exhaust system are also included, however the nine-speed automatic transmission remains standard.
That's why there's only 774lb ft of torque, as is generally the case with Brabus.
That amount appears to be electrically restricted compared to the engine's native output of 922lb ft.
To safeguard the tyres, the peak speed is additionally limited by electronic baby-sitters.

Those tyres are also to blame for the arch extensions, which are rather striking.
Brabus engineers produced a widebody package with ultra-wide rubber on the rears, making the 4dr 7.8cm wider than the normal car.
What are our thoughts on the looks?
All of the extra aero is constructed of carbon fibre (of course), and we have to say, the aero discs on those new forged wheels are fantastic.
There's also an unique Brabus interior with new aluminium paddle shifters behind the steering wheel and a tonne of stitching - because you can never have too much quilted leather.
On second thinking, perhaps that's a bit excessive.

There will only be ten of these Rocket 900s produced, with each one costing roughly £387,000.