The Mk4 Ford Focus ST now boasts 360bhp according to Mountune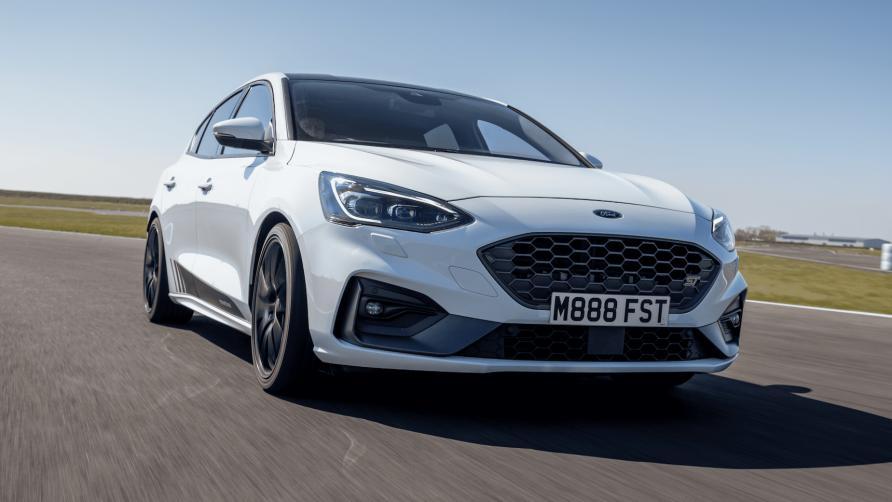 The Mk4 Ford Focus ST now boasts 360bhp according to Mountune
Mountune, a well-known Ford tuner, has revealed the specifications of their latest upgrade package for the Mk4 Ford Focus ST.
It's called the'm365' package, and it comes with a lovely, neat 365PS.
That's roughly 360 horsepower, up from the basic Focus ST's 276 horsepower from the 2.3-liter Ecoboost 4cyl turbo.
Because 360bhp is a lot for a front-drive hatch, you can choose from a variety of high-performance automobiles that this upgraded Focus ST now matches.
There's no information on 0-62 mph, but there is word on more torque, with this m365 version also giving a substantial amount of it.
The ST's ECU may be upgraded using the company's Bluetooth OBD dongle and SMARTflash app, which allows owners to do it themselves.
A high-flow panel air filter is now available, as well as a new 3in high-flow exhaust downpipe with a sport catalyst and 'Sport GPF,' the latter of which is supposed to lower back-pressure while having no effect on emissions.
Mountune has put it through its paces to verify that it will still pass.
If you already have Mountune's m330 kit and related hardware, upgrading your ECU to m365 spec is as simple as paying £99 + VAT.
There are four calibrations available on the 'mTune SMARTflash': m365 performance, m330 performance, stock, and anti-theft.
"Ford did a fantastic job with the stock ST, and what we've done with this m365 upgrade kit is fully optimise the calibration with our newly engineered low-back pressure exhaust hardware – this means maximum performance is available throughout the rev-range, and it's now a seriously fast car that's also great fun to drive," said Mountune CEO David Mountain.