Here's What A $500K Classic Custom Chevy Looks Like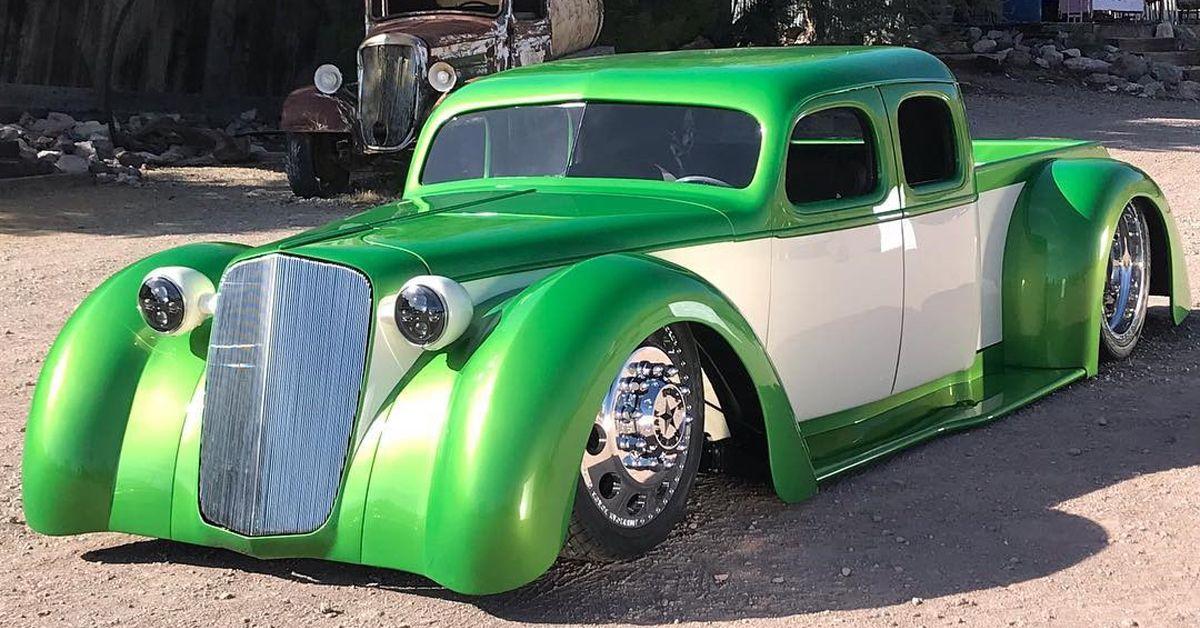 Here's What A $500K Classic Custom Chevy Looks Like
You don't often come across an 85-year-old Chevrolet and wish you were the proud owner of such a work of art.
But you're not Chad Martin, are you?
Barcroft Cars, a YouTube channel, recently offered us a sneak peak at something that is not only sexy, but "Brutally Sexy."
It's all because Chad Martin like curvaceous women.
I Spent $500K On My 'Sexy' Custom Chevy
Chad Martin isn't unfamiliar with people's vehicle dreams.
Since 2004, he has been the owner of Chad's Custom Dreams in Saluda, California, where he has been designing the finest rides for his customers.
But he wanted to construct something unique for himself, something that really tickled his fancy, especially because he likes curvaceous things.

Even though Martin had the sketches since 1999, he couldn't locate the proper automobile to turn into his ideal ride.
The construction began only when he found a 1936 Chevy Master sedan.
Finally, the rusted, nearly-dead classic was transformed into a lovely green and white beauty that roared down the highway.
However, it came at a hefty price of $500,000.
Despite the fact that it was dubbed "Brutally Sexy."
The power is also rather brutal.
A 750-horsepower 5.9-liter Cummins twin-turbo engine is a significant thing, propelling this resto-classic into unexplored territory.
Martin and his colleagues designed a new crew cab dually truck based on the original Chevy, which was expanded by a foot by dividing it down the centre.
The front fenders, which are far too big to be from a Chevy Master, are from a one-ton International Harvester from 1940.
Even these had to be remoulded to fit 24-inch rims.

If the grill appears to be larger, it is, by a full 8 inches.
The front butterfly hood has also been expanded, and there's a completely new bespoke bed in the back.
The bed's floor is finished in slick black wood, and antique taillights complete the design.
Furthermore, the bespoke green and white paint make this classic stand out without really attempting to.
The finished truck is 20 feet in length, so there's a reason "Brutally Sexy" appears like a land barge: it is.
He called it after his wife because she's "very gorgeous," despite the fact that the Chevy Master's shell was anything but.

The bucket headlights and glove box are the only original features retained on the '36 Chevy.
Everything else is made to order, which is why this work of art took two years to complete.

YouTube is one of the sources.