Insane Modified Pickup Truck 7.3-litre V8 known as Godzilla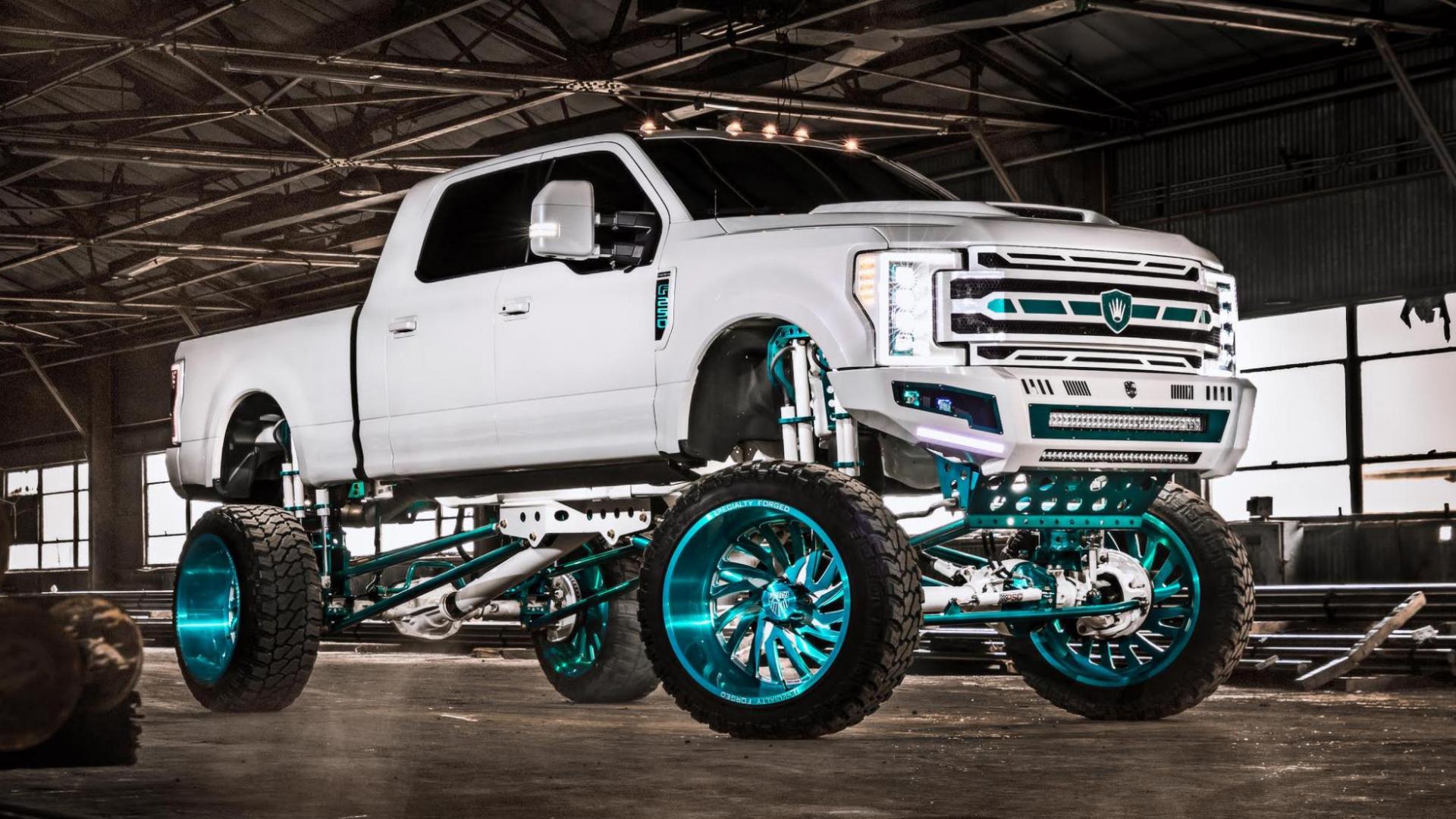 Insane Modified Pickup Truck 7.3-litre V8 known as Godzilla
Insane Modified Pickup Truck 7.3-litre V8 known as Godzilla
We say modest, it's a 6.7-litre V8 turbo-diesel engine that produced 440bhp and 860lb ft of torque when it was new, but then the smallest engine available is a 6.2-litre petrol and the biggest (in 2020 at least) is a 7.3-litre V8 known as Godzilla. Crikey.
As you might have noticed, though, this is no normal F-250. It's a little… tall, isn't it?
Certainly striking though. This particular example was built for the 2018 SEMA show by Elite Customs Auto Body in Nevada, and it was sold at the Mecum Auctions Dallas Sale.
It's been lifted, of course, with air suspension that makes it between 14 and 16-inches taller than a standard F-250. That's topped up with some mega 28-inch wheels wrapped in off-road tyres too. Subtle.
We're not actually sure what else to say. This thing has left us speechless. There are custom bumpers and specially-designed interior pieces (because SEMA) as well as a giant set of speakers in the back, but good lord just look at the pictures…
Video: HOW A 2017 F250 PLATINUM IS BUILT! 8 INCH CHROME LIFT ON 26X16 FROM START TO FINISH!!!!
Images: Top Gear, Mecum Auctions
Let us know in the comments below your thoughts.