A 2,200kg Lego Technic Lamborghini in life size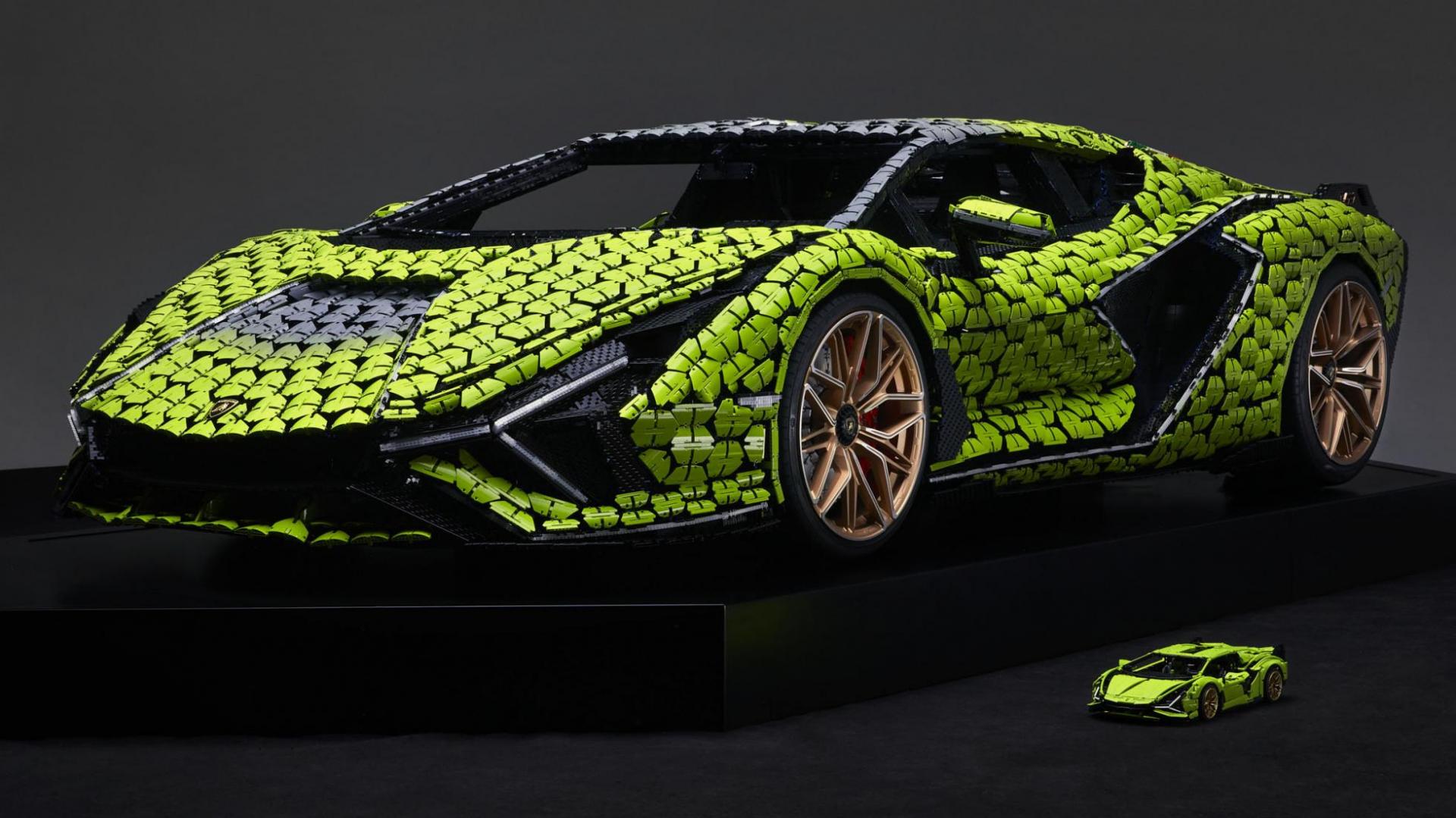 A 2,200kg Lego Technic Lamborghini in life size
It's a Sian made completely of Lego Technic pieces. A life-size Lego Lambo weighing 2,200kg.
We'll have to get a bigger toy box.
A 2,200kg Lego Technic Lamborghini in life size
Lego, like all true children and overgrown children like us, has a thing for supercars.
Over the years, they've done models of numerous McLarens, Porsches, and Ferraris.

Someone had the bizarre notion of making a life-size replica of the Bugatti Chiron after it had been brickified.
They also had to make it move, which they accomplished.

The Lego skunkworks, clearly bored in captivity, have now produced a tribute to Lamborghini's supercap-hybrid supercharged limited-edition V12.
And, boy, did they go all out.
Numbers are important in supercars, but these are ridiculous.
It took around 400,000 Lego pieces to put it together.
Thanks to a team of 15 Czech Lego 'budling and engineering professionals,' the model required 5,370 hours to design and 3,290 hours to build.
It is 4.9 metres in length and about two metres in width.
It was also painted at Lamborghini's factory paint department to ensure the bodywork matched the Sant'Agata swatch perfectly.
Natty, to say the least.
Now, it's not Modified Rides style to poke holes in such a significant engineering feat, but there are some difficulties here.
Without a windshield, things may get a little draughty.
The fact that the bodywork isn't, y'know, airtight, might also be a factor.
And it looks that the doors do not open.
A V12 Lambo with no obnoxious doors?
What has happened to the world?

Even said, if you ever run across a Sian owner who boasts that his hypercar is one of just 63 ever produced, you may tap the end of your nose and say, "actually, pal, there was only this one other..."
Video: Amazing life-size LEGO Lamborghini Sián FKP 37 reveal + behind the scenes!
Let us know what you think in the comments section below.