Aston reveals custom DBR1-spec livery for the V12 Speedster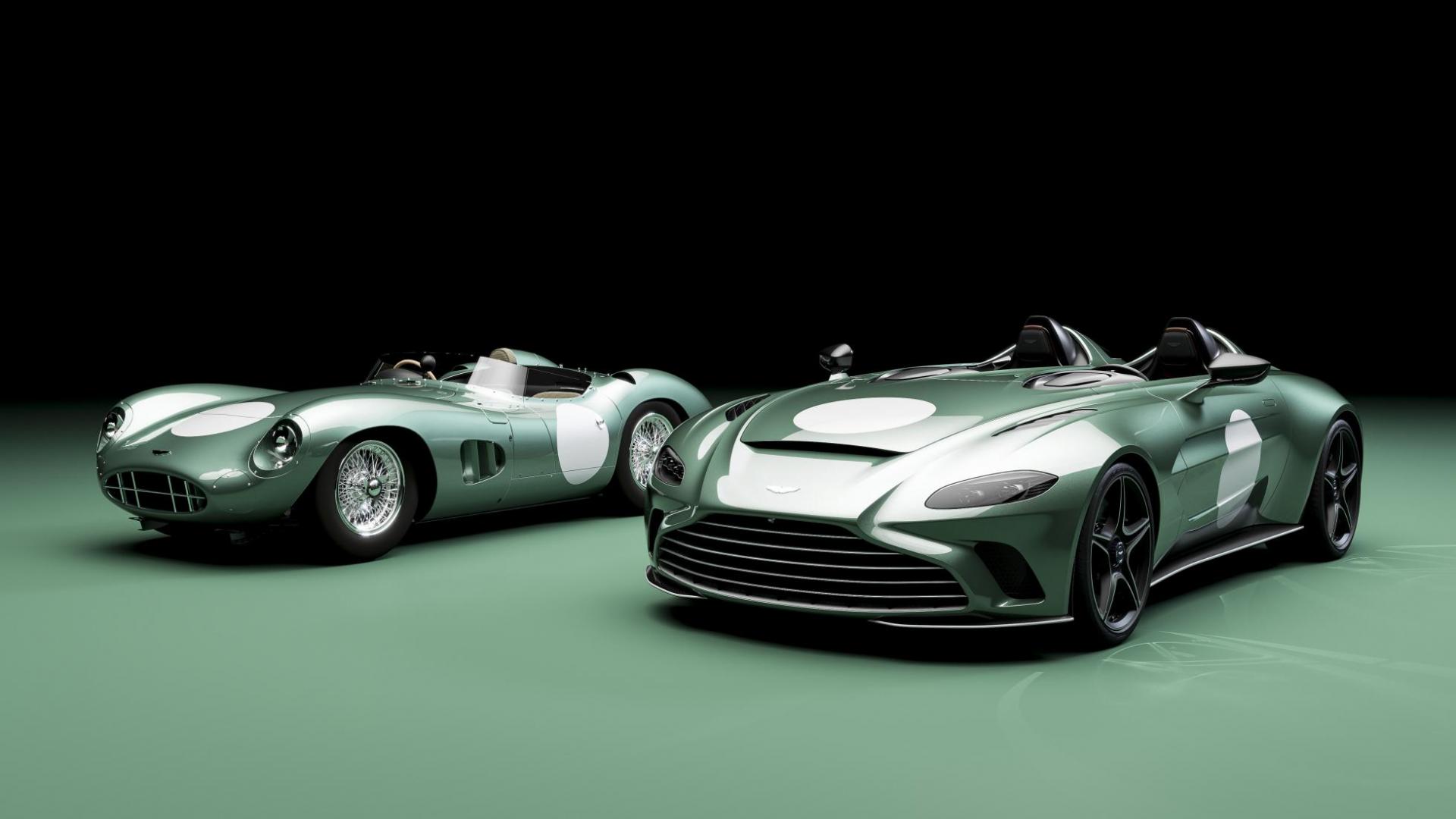 Aston reveals custom DBR1-spec livery for the V12 Speedster
The Aston Martin V12 Speedster is a roofless, two-door, V12-engined road rocket. Now, it is available in a new livery that pays homage to a roofless, two-door, straight-six-engined racing rocket.
Aston reveals custom DBR1-spec livery for the V12 Speedster
Aston is offering a bespoke new livery for customers of the V12 Speedster that references the gorgeous DBR1 racing car from the 1950s. Which means a classic Aston 'Racing Green' paintjob, a silver anodised grille, and those all-important white roundels on the bonnet and doors. As any good decal enthusiast will tell you, those roundels add at least 1,000 extra horsepower. Possibly.
Sadly, the references don't extend to side-exit exhausts and wire wheels as expertly deployed on the original DBR1 (you get 21in satin black centre-lock items instead). Both driver and passenger get bespoke green helmets proudly displayed under transparent windows though, while inside there's brushed aluminium switchgear, gloss carbon fibre and 'Conker' saddle leather.
Even further inside is Aston's own 5.2-litre twin-turbo V12 as seen in the DB11 and DBS, here producing 691bhp and 555lb ft of torque. Enough, says Aston, for the V12 Speedster to complete 0-62mph in 3.4s and on to a top speed of 198mph. Best utilise the whole tube of hair glue for this one.
Prices for the V12 Speedster start at £765,000, and this DBR1 spec is now available to order. Aston is only building 88 Speedsters (they're nearly all sold out), and reckons on getting cars into owners' hands and hearts later this year.