Bugatti Chiron Super Sport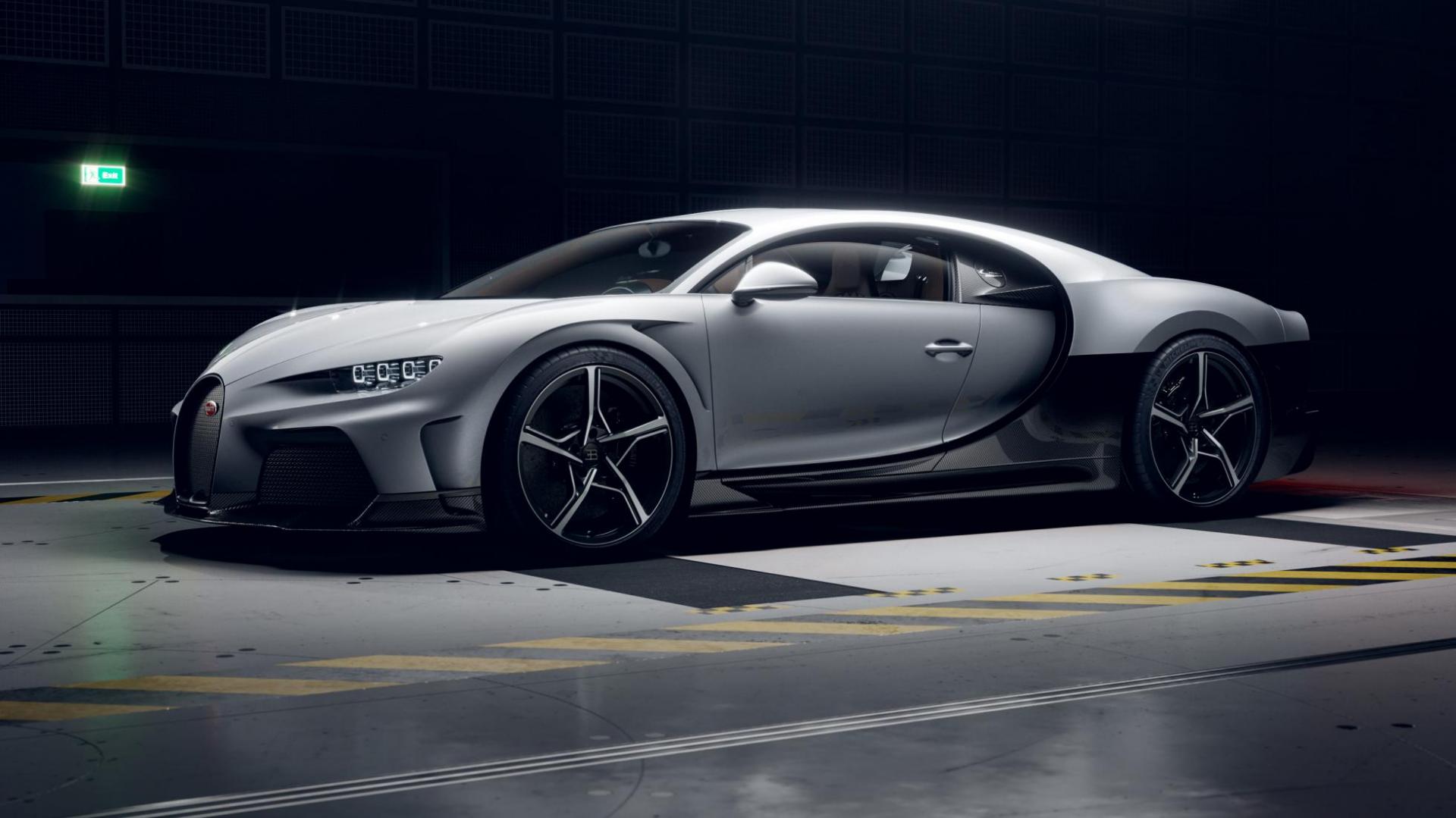 Bugatti Chiron Super Sport
The Bugatti Chiron Super Sport is a 25-centimeter-longer, slicker, lighter, and more powerful Chiron that looks... eerily identical, don't you think?
Bugatti Chiron Super Sport
You've seen this automobile before, right?
It resembles the world-record-breaking long-tail Chiron.
In 2019, Andy Wallace used to achieve (and exceed) 300 mph, and Bugatti indicated it would construct 30 road-going Chiron "Super Sport 300+" cars to commemorate the milestone.

It's unclear whether the new Super Sport is mechanically different from the limited-edition Super Sport 300+.
That doesn't appear to be the case.
The Super Sport's 8.0-litre W16 engine produces 1,578bhp, the same as the 300+, owing to bigger turbochargers and upgrades to the oil pump(s) and cylinder head.
It boasts a greater redline than a standard Chiron, up 300rpm to 7,100rpm, as well as a wider torque distribution.
The seventh gear is 3.6 percent longer than the sixth.

It takes 5.8 seconds to get from 0 to 124 mph (0 to 200 km/h), and 12.1 seconds to get from 0 to 186 mph (0 to 300 km/h).
Bugatti doesn't specify how fast the Super Sport accelerates from 0-248mph (0-400km/h) — only that it's 7% faster than a standard Chiron.
The highest speed of the Super Sport is "up to 273mph" - the same as the 300+.
New Michelin Pilot Sport Cup 2 tyres, as well as specifically calibrated steering and suspension, allow the Super Sport to "consistently drive speeds up to 500km/h" (311mph).
The Super Sport, according to Bugatti President Stephan Winkelmann, is "the ultimate grand tourer"; if you want corners, get a Chiron Pur Sport instead.
The body of the Super Sport is 25cm longer than that of a standard Chiron.
The exhausts have been moved to allow the diffuser more area to work, and there have been a slew of other minor aero changes to help the Super Sport cut through the air more cleanly at high speeds.
Look at the openings on the front wings that let air out of the wheel arches, which are a tribute to the EB110.

The Super Sport's wheels are new and distinctive, but you may choose for the Pur Sport's magnesium wheels instead.

Before options, the price is €3.2 million (£2.75 million).
Or, we're guessing, taxation.
Even still, it's a bargain compared to the £4.2 million 300+.
Early next year, deliveries will begin.