For £13,000, you can transform your McLaren 720S into a Senna GTR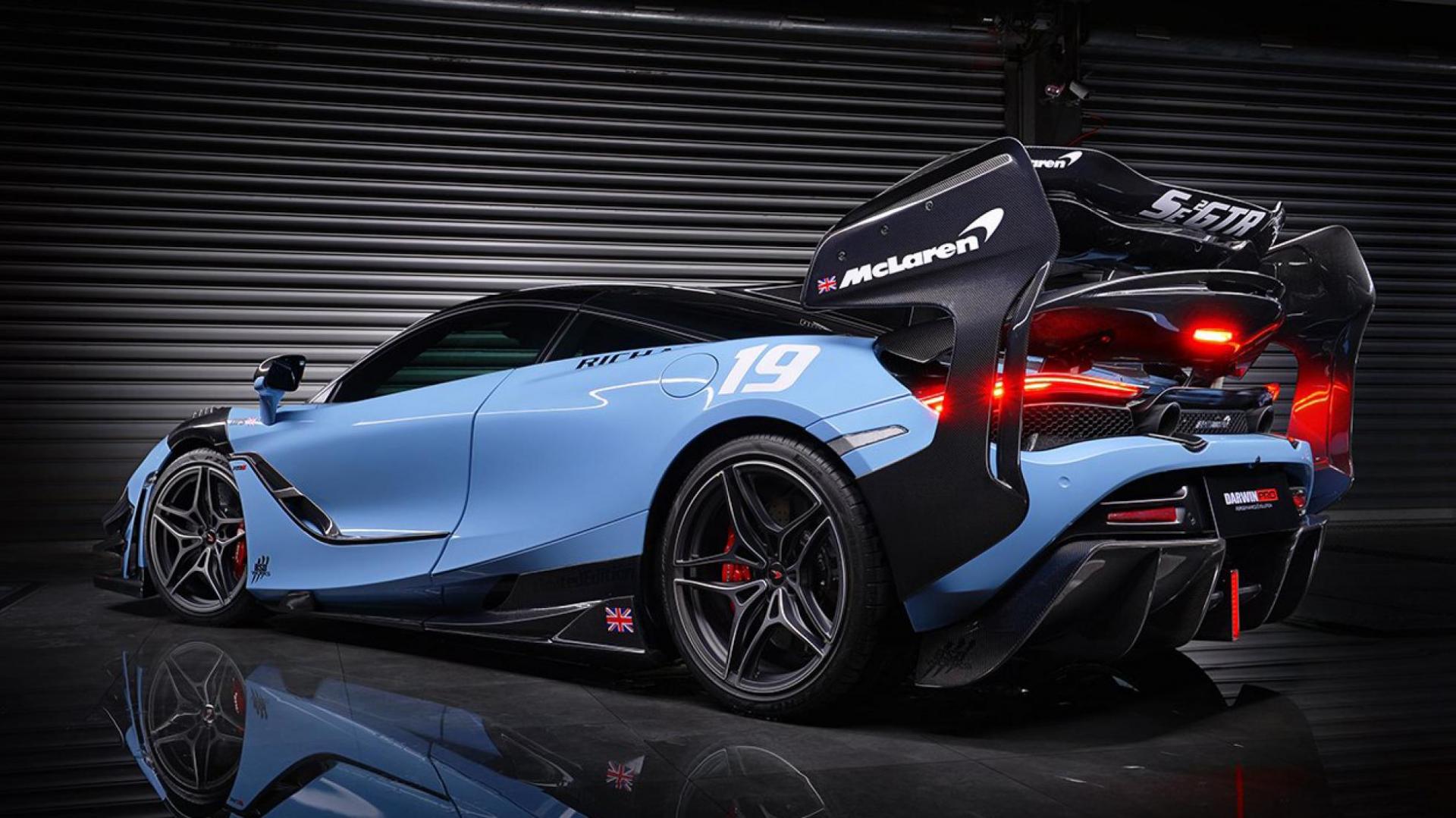 For £13,000, you can transform your McLaren 720S into a Senna GTR
What should you do if you urgently want a McLaren Senna GTR but can't afford the £1.3 million asking price? It's an often requested question.
For £13,000, you can transform your McLaren 720S into a Senna GTR
So, we've had a response now.
You phone DarwinPro in the United States and place an order for one of their new £13,000 720s Se2GTR body kits.

Yes, below all of that exposed carbon fibre and that massive back wing is an ordinary McLaren 720S – albeit "normal" here still means 710bhp, 568lb ft of torque, and a 0-62mph speed of 2.9 seconds.
It's not sluggish, and you could mislead a few people into believing you've made the 825bhp GTR road-legal...
Well, perhaps.
As long as they don't look too closely and don't notice the lack of a roof scoop or the enormous vents in front of the genuine GTR's rear wheels, that is.
Okay, so you're probably not going to deceive anyone, but it's still a show-stopper, right?
Video: $18K Senna GTR Bodykit For McLaren 720S Looks Sick

Please leave your thoughts in the comments section below.

DarwinPro (images)