Richard Rawlings Shows This Powerful Lambo Huracan At The 24 Hours Of Daytona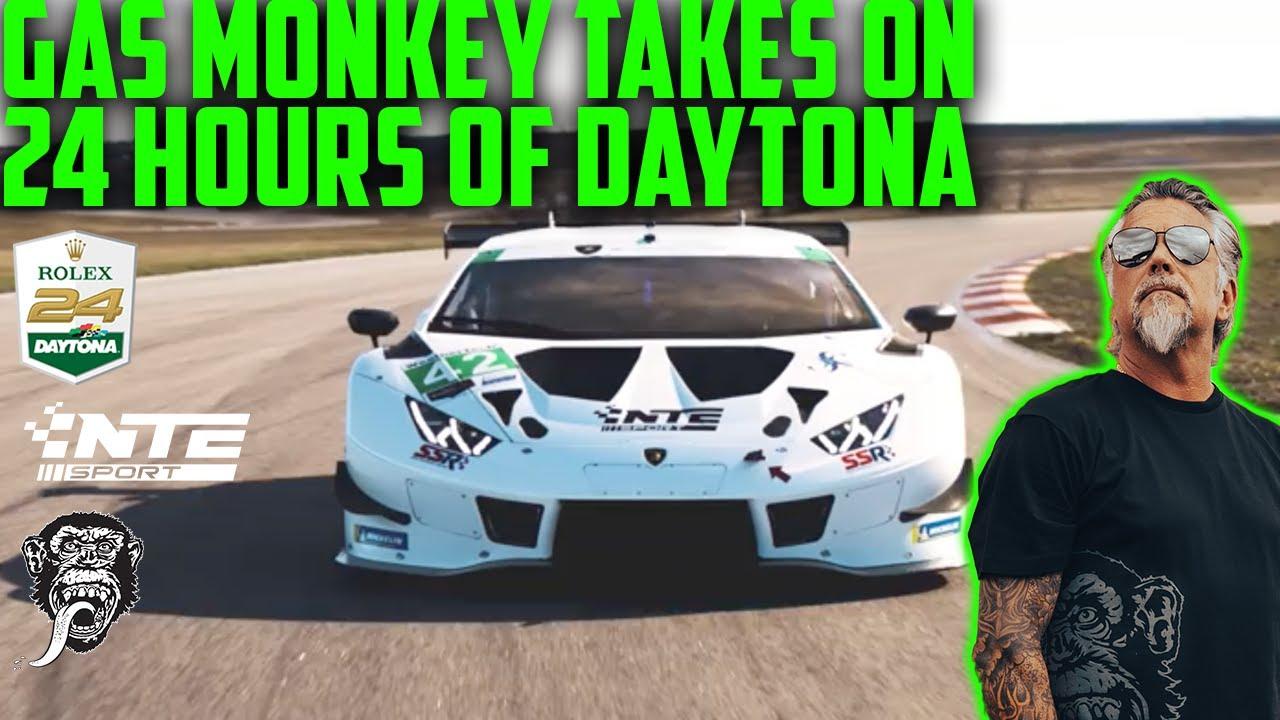 Richard Rawlings Shows This Powerful Lambo Huracan At The 24 Hours Of Daytona
The NTE Sport Lamborghini Huracan, which will compete in the 24 Hours of Daytona competition later this month, has just been featured on YouTube channel Gas Monkey Garage.
There are several drivers on the team, one of them is relatively young yet really skilled.
Gas Monkey Garage will take part in the race for the first time, and will compete in the physical race.
NTE Sport is now borrowing the car from another racing team, rather than owning it.
Gas Monkey Garage has its own racing teams, which include drag racing and monster trucks.
The video does an excellent job of showcasing this magnificent Lamborghini and provides insight into the NTE Sport racing team's dynamics.

The modified Lamborghini Huracan, which will compete in the 24 Hours of Daytona later this month, is the video's main attraction.
The base of this beast is a Lamborghini Huracan from 2022, but the car has been heavily modified to make it a track weapon.
That is not to disparage the ordinary Huracan; rather, the beast in the video represents a whole new level of performance.
The car is far from stock, according to the racing crew, with only the engine, chassis, taillights, and headlights remaining in their original state.
The car's whole body is made of carbon fibre, including the seats and dash, which helps to reduce weight without losing strength and longevity.
New suspension and brakes have also been installed on the vehicle.
However, there are no additional details in the video.
In addition, the automobile is featured in one of the photos on the NTE Sport Instagram page, so check it out for additional details.

While a Lamborghini may appear to be a completely ridiculous supercar to race, keep in mind that NTE Sport previously raced an Audi R8.
Meet The Team Of Daring Drivers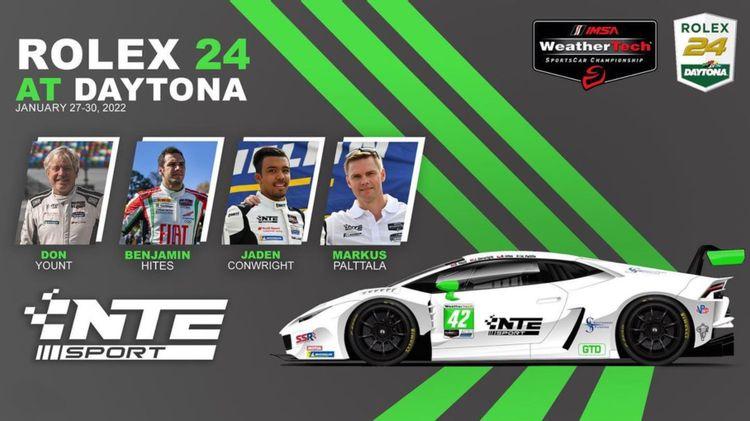 NTE Sport has four key drivers that will compete in the 24 Hours of Daytona in a bespoke Lamborghini Huracán.

Surprisingly, Jaden Conwright, the youngest driver, is only 22 years old.
When you're 22, an automobile like this is a blast to drive.
Jaden began his driving career with go-karts and immediately learned that he not only enjoys but also excels at it.
He's recently qualified for a number of races in second and third place.