For 2021, these are the top ten biggest car shows and best motoring events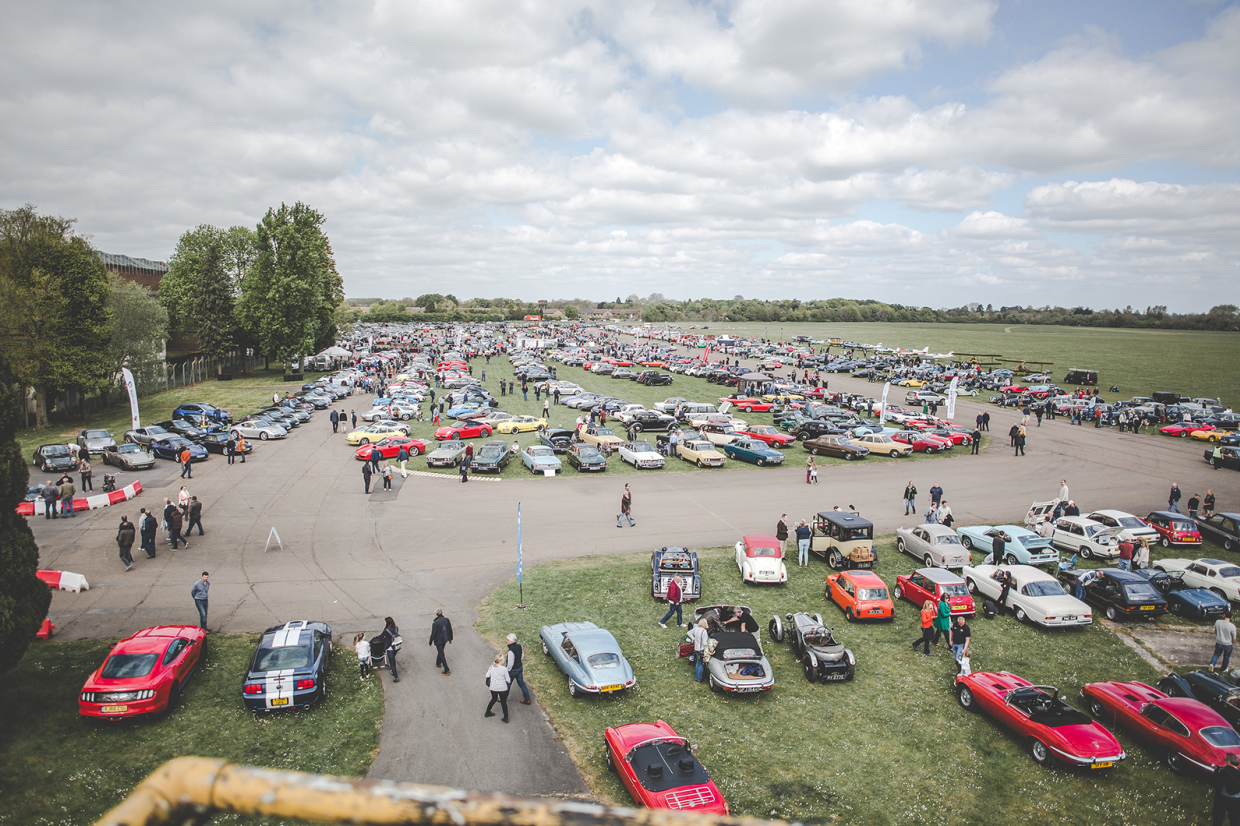 For 2021, these are the top ten biggest car shows and best motoring events
Nothing brings like-minded people together like a shared passion for cars. It's no surprise that thousands of vehicle enthusiasts visit auto events and festivals each year.
For 2021, these are the top ten biggest car shows and best motoring events
The events are a terrific chance to get up up and personal with amazing vehicles and motorcycles. You can watch adrenaline-pumping races with the world's top drivers or preview the new releases and revisit old favourites.
We anticipate a great entertainment line-up and even larger turnout for these motorsport shows in 2021, owing to the issues encountered by the events business in 2020, which resulted in enormous cancellations.

Whether you're interested in modified cars, supercars, motorcycles, or motorsport, there's something for everyone here.
In 2021, check out the top 9 automobile and motorcycle exhibits and festivals throughout the world, as well as racing and motorsport highlights.
1. Geneva Motor Show
Every year, the Geneva Motor Show is one of the major international motor events, and it serves as the launchpad for a number of new automobiles.
It has grown tremendously since its inception in 1905, with 200 exhibitors from 30 nations and 130 automobile and product debuts last year.
Visitors may examine new vehicles and models, parts and accessories, technology and future advances, and meet with automobile manufacturers from all around the globe at the 90th international motor show.
Find out which automobile takes home the prestigious "Car of the Year" award.
Regrettably, the Committee and the Foundation Board have decided not to have a meeting in 2021:
A majority of GIMS exhibitors who responded to a poll said they would likely not attend the 2021 edition and would prefer to attend the 2022 edition.
Cancelled.
Next show in 2022, TBC.
2. London Motor Show
The biggest automobile exhibition in the UK is returning!
In the summer, visit Evolution Battersea Park in London to experience a wide range of vehicles and learn about the newest technological advancements.
Carl Cox Motor Sport is also showcasing a selection of automobiles from his own collection alongside all of the major automobile manufacturers, as well as an amazing collection of antique and legendary automobiles.
The inclusion of spaces dedicated to motorsport and motorcycles to the London Motor Show in 2021 is also a welcome development.
16 – 18 July 2021. Buy tickets here.
3. London Classic Car Show
The 7th annual London Classic Car Show will take place in 2021 in a new COVID-compliant location in Syon Park, allowing guests to indulge their automotive interests in beautiful settings.
There will be almost 500 spectacular antique vehicles on exhibit, as well as a plethora of other attractions to engage and inspire showgoers of all ages.
The show's main subject in 2021 will be "The Evolution of Design."
16 – 18 April 2021. Buy tickets here.
4. Le Mans 24 Hour Race
The 89th iteration of the world's most famous endurance event will take place at La Sarthe on the iconic circuit in 2021.
It's the pinnacle of sports car racing, with the greatest vehicles and notable drivers competing over the course of a gruelling 24-hour race.
The event starts at 3 p.m. on Saturday and finishes at 3 p.m. on Sunday.
Enjoy a fantastic motorsport experience from the grandstand.
12 – 13 June 2021. Buy tickets here.
5. Formula 1 British Grand Prix
The Formula One season returns to Silverstone racetrack, and you can watch the British Grand Prix live.
The three-day weekend event is a racing extravaganza, with some of the world's top vehicles and drivers taking to the track.
There are a variety of ticket packages available, ranging from grandstand seats to exclusive access to the T1 Enclosure.
16 – 18 July 2021. Buy tickets here.
6. Goodwood Festival of Speed
The Festival of Speed bills itself as the world's largest and most well-known automotive exhibition.
The Festival is an event to commemorate motorsport, from Edwardian vintage vehicles to cutting-edge supercars and F1 replicas, held over a long summer weekend at Goodwood Estate in Chichester.
For a dose of speed, check out the legendary Hillclimb and supercar run, as well as the FOS Future Lab for a glimpse into the future of driving.
8 – 11 July 2021. Buy tickets here.
7. Carfest Retro, North and South
Chris Evans' all-encompassing automobile exhibition will be held in three sites in 2021: Retro in Bicester, North in Cheshire, and South in Hampshire.
It's a full automobile festival, complete with vehicle exhibitions and races, as well as live music stages, food and beverage places, and carnival attractions.
Retro CarFest, which debuted this year, celebrates old and legendary vehicles in a truly'retro' atmosphere, complete with a roller dance, vinyl fair, and performances by some of the best tribute bands money can buy.
Additionally, all earnings benefit Children In Need.
Retro: 18 – 20 June 2021; North 23 – 35 July 2021; South 27 – 29 August 2021. Buy tickets here.
8. IAA - International Motor Show - former Frankfurt Motor Show
The newly renovated IAA, previously known as the Frankfurt Motor Show, will now be hosted in Munich.
Many carmakers exhibit their latest ideas and models at the fall exhibition.
Explore the newest concept automobiles and technical innovations as well as highlights from Germany's outstanding automotive sector.
The IAA is expected to continue to transform from a motor show to a mobility platform where visitors can gain a glimpse into technical advancements and the future of mobility with the support of the Bavarian capital.
7th - 12th September 2021. Buy tickets here.
9. The British Motors Show
The British Motor Show, which is returning in 2021, includes historic, present, and future vehicle material across four days.
Brands will be showing their latest automobiles at Farnborough International Expo Centre, and you can even get a glimpse of notable industry personalities on The Live Stage.
Stunt performances, pro-drifting, passenger rides with the Sporting Bears, supercars, motorsport, historic vehicles, monster trucks, and The Technology Hall featuring the newest automotive technology are among the attractions.
The Virtual Motor Show will provide the latest news, car launches, and expert advice ahead of the main event.
19 – 22 August 2021. Buy tickets here.
10. Motorcycle Live
Get on two wheels and head to the NEC Birmingham for the UK's largest motorcycle event.
View stunning motorcycle exhibits and ask manufacturers any questions you have.
You can also test out the greatest accessories and items by sitting on the motorcycles.
Stunt demonstrations, a wheel challenge, a show of strength, and a Question of Bikes quiz are among the live activities.
20 – 28 November 2021. Buy tickets here.