How to fit a splitter kit to your car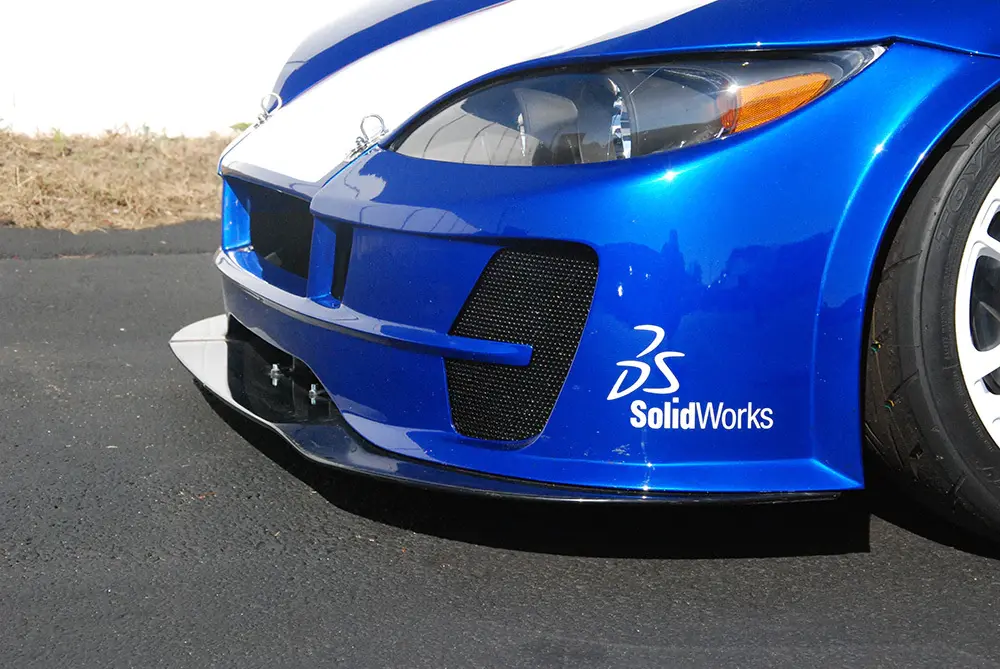 How to fit a splitter kit to your car
In this modified car guide we show you how to fit a splitter kit to your car. Fitting splitters on your car.
How to fit a splitter kit to my car ?
There are lots of after market splitters that can be fitted to your car that can improve the looks and change the style of your modified car. You can find lots of modified car accessories out there, some car accessories are parts or components that you can attach to the engine or exhaust system. Others, such as car splitters, are parts you build into the frame of the vehicle i.e your front bumper, rear bumper or side skirts of your vehicle. Engine modifications, such as turbochargers, are straightforward, but what about car splitters? What exactly are they, and how do they work?
Well in this modified car guide we will show you how!
Here is a video of someone fitting a splitter kit to their car.
What is a car splitter ?
A car splitter is a modification to the body of the car that is usually attached to the bottom of the front bumper, rear bumper of side skirts. Splitters look like a flat piece of plastic that extends out from the bottom of the front of the car which adds style to your car.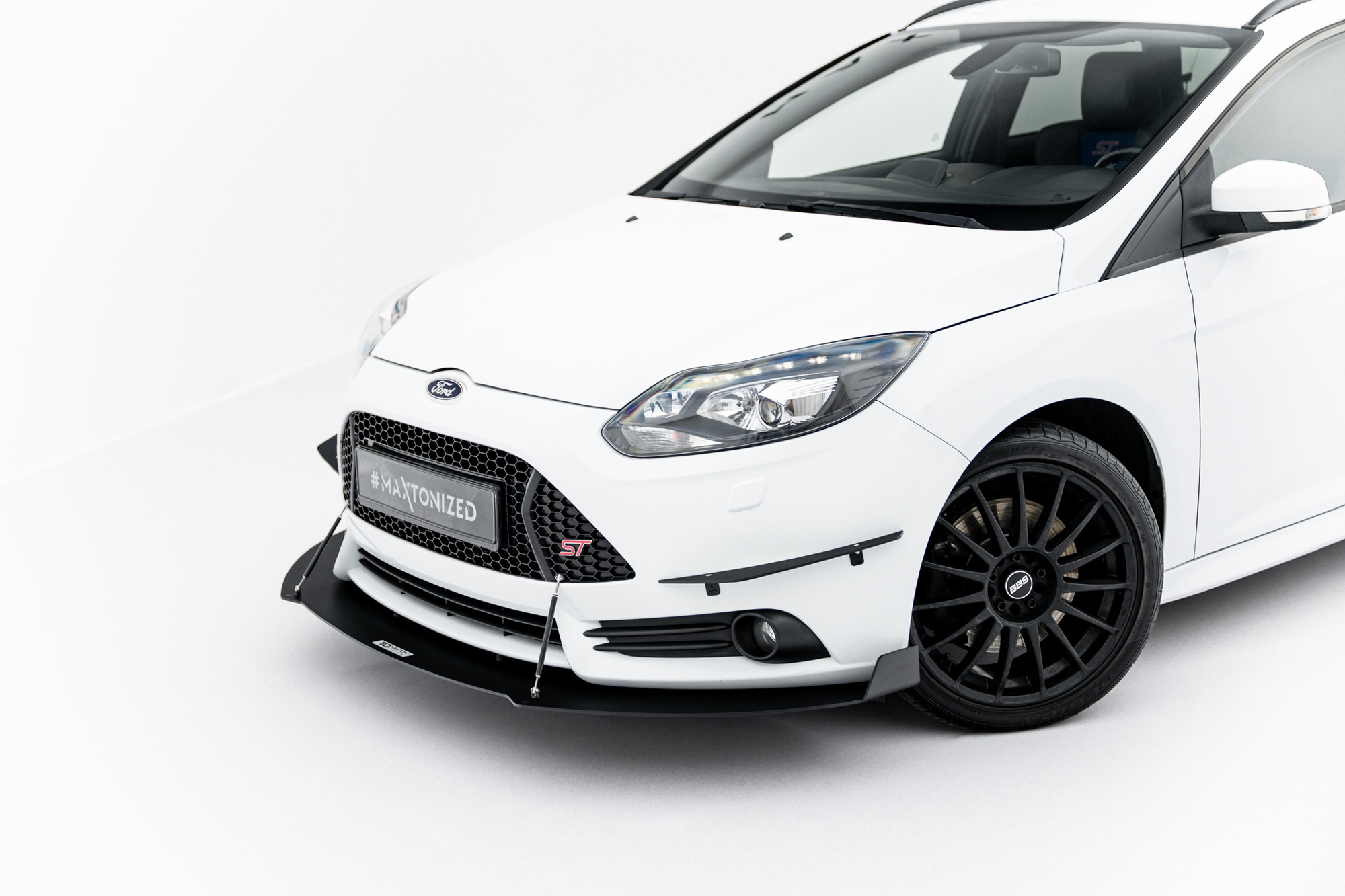 Car splitters are often made from carbon fibre or other similar materials. Splitters can sometimes have support rods that are attached between the splitter and the bumper to help keep it attached to your vehicle and helps keep the splitter parallel to the ground.
How does a Car Splitter Work?
A car splitter acts as a knife edge at the front of your car. This forces the high-pressure air upwards where it migrates up and over your car to help improve car aerodynamics. Therefore, the air pressure is forced over your vehicle, with low-pressure air passing underneath the car and high-pressure air moving over the car, it helps to keep your car on the ground.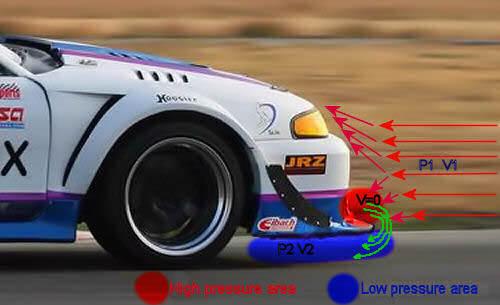 A car splitter forces the high pressure air upwards and over the car. The high speed, low pressure air passes underneath the car. Combined, this reduces vehicle lift and results in a net positive downforce helping to keep your car on the ground. This gives your car more traction as it hugs the ground. Many drivers combine a splitter with a front air ram or front bumper openings that direct the extra air into the brake ducts or radiator for cooling.
We have included a manual below that you can download in pdf format that you can download for free from Maxton Design to help you fit your car splitter.
Download a full MAXTON DESIGN FITTING MANUAL
If this has helped you fit your splitter, then please share this article with your friends.