Genuine 1985 Formula One engine from Niki Lauda's has been placed in this modified Porsche 911
Genuine 1985 Formula One engine from Niki Lauda's has been placed in this modified Porsche 911
What results from breeding a ferocious F1 V6 engine with a vintage Porsche 911?
Porsche 911 powered by an actual 1985 F1 engine
It's a '930' Porsche 911 Turbo powered by a genuine 1.5-liter TAG-Porsche V6 Formula One engine. Instead of a V6 engine designed to mimic that one, use one of the original models created in the early 1980s that helped Niki Lauda, Alain Prost, and McLaren rule the 1984 and 1985 Formula One seasons.
McLaren teamed up with TAG and Porsche in the early 1980s to develop a turbocharged F1 engine because it was eager to ride the turbo V6 train and compete with Renault's championship-winning engine from 1982. Hans Mezger, a renowned Porsche engineer who designed some of the best performance engines ever made, was the brains behind this device.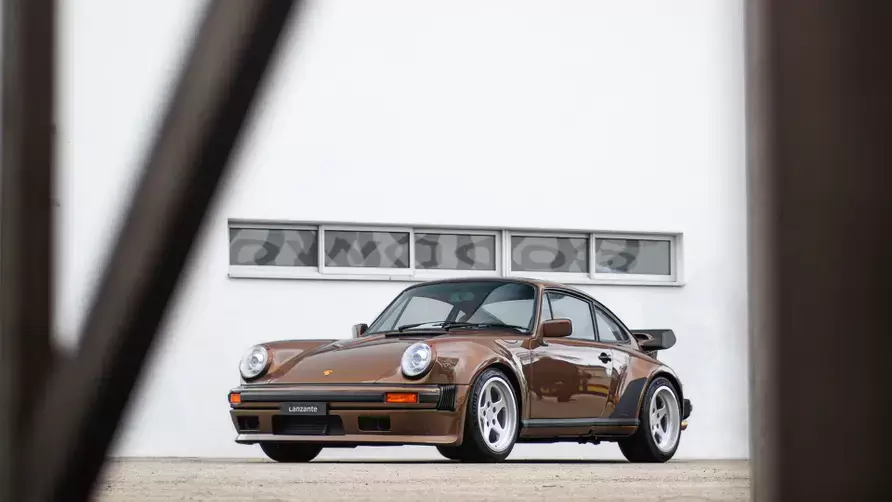 Despite refusing to sell Lanzante the original engine, McLaren did manage to sell all 11 of the remaining units for the season. That indicates that Lanzante and the crew have started a project to build 11 customised 930s, each equipped with a special, F1-raced engine.
They are all completely new constructions. In order to fit the 1.5-liter V6 into the body of a 930, Lanzante collaborated with Cosworth. However, it has clearly been drastically reduced from its blazing 1,000 horsepower F1 heights to a more road-legally acceptable 503 bhp. There is 310lb ft of torque available, a redline of 9,000 rpm, and a peak speed of over 200 mph.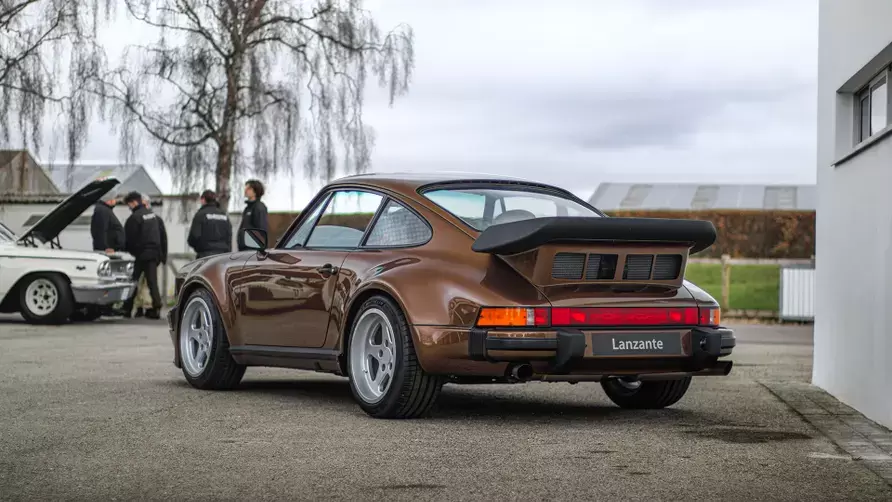 Naturally, it took a lot of effort to manage the F1 unit. Cosworth changed the fuel-to-air ratio to make lower speeds more comfortable, added a new crankcase, and used smaller turbos to improve drivability and reliability. The six-speed gearbox also has bespoke ratios, a limited slip differential, and new crankcases.
The original air-cooled cooling system is replaced by a new water-based one that includes a distinctive front-mounted radiator. New coilovers and carbon brakes are also included, although traction control is absent.
The Lanzante 930 rides on 17-inch Ruf wheels (as opposed to the Turbo's Fuchs rims), and although though you can't tell without lifting the bonnet, the base construction is lighter by 200 kg thanks to a heady mixture of aluminium and carbon fibre.
The interior will be preserved as authentically as possible by Lanzante. There are certain limitations on what buyers may specify, even though each of the 11 samples will be completely unique. Porsche's original paint schemes and upholstery options will be available.
Of course, there are unnoticed amenities like USB ports, and Porsche Classic has contributed by offering some vintage media options.
Video
F1-Engined Porsche spotted in London!