As a race car, the Honda Civic looks awesome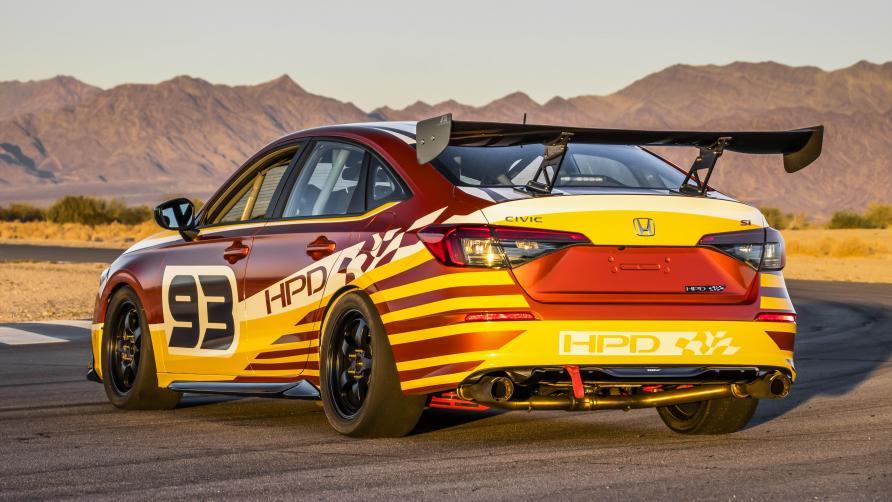 As a race car, the Honda Civic looks awesome
You've seen the new Honda Civic in'sedan' trim in the United States. The new Honda Civic has also been spotted in its more traditional hatchback configuration. You've already seen half of the new Civic in full-fat, disguised Type R configuration, and now you can see it in complete racing car spec.
This is a US-spec Civic that will be offered for purchase as a turn-key race vehicle for the TC America Series (exactly what it says on the tin; touring cars in America), as well as amateur touring car series, club racing, and track days.
Baller.
It's made by Honda Performance Development and comes with a turbocharged engine (likely the 1.5-litre four-cylinder from the road-going Si) and a six-speed manual transmission.
Because this is still a prototype, no power estimates have been released, but the inside has been stripped to save weight and a roll cage has been installed.
You'll agree that it's a fantastic looking object.
A limited-slip differential, a retuned ECU, a new exhaust system, Bilstein dampers, Eibach springs, Wilwood brakes, and a large APR rear wing are all included.
That's a long list.
The wheels are Momo Etna masterpieces.

What are your thoughts, Internet?
Modified Honda Civic Race Car modified cars