Modified 1993 Honda Civic DX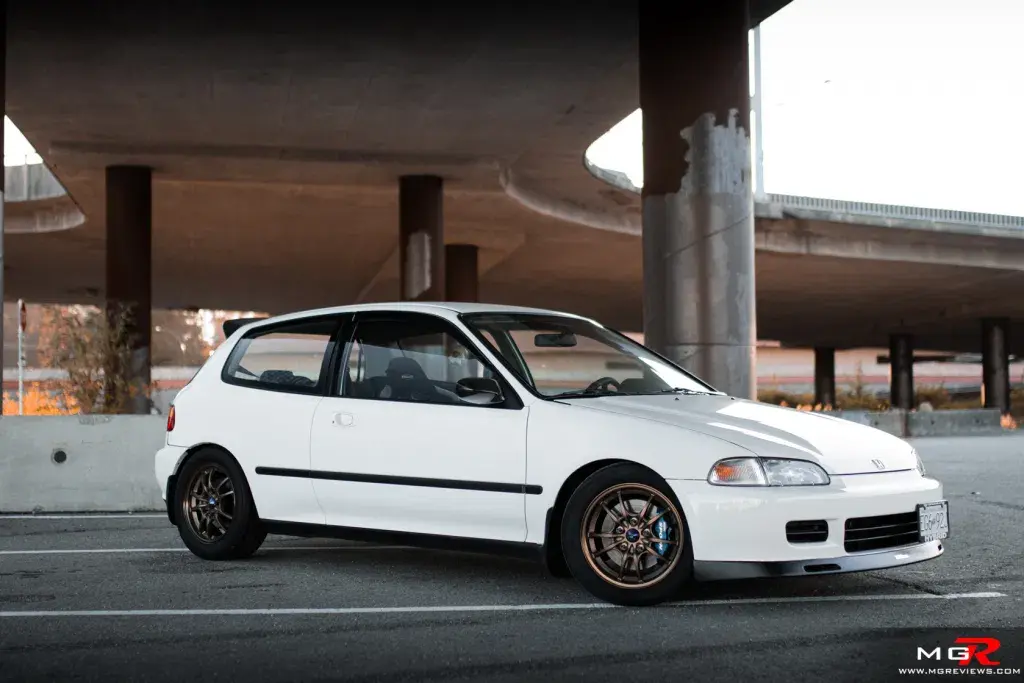 Modified 1993 Honda Civic DX
Do not adjust your eyes. On the face of it this appears to be a run-of-the-mill Honda Civic with some fancy wheels.
Modified 1993 Honda Civic DX
The engine is a B18C5 that has been bored & stroked to 2.0L and upgraded with forged pistons, rods, and crankshaft. Mated to the engine is a Civic Type-R (EK9) manual transmission with an ATS 1.5-way limited slip differential. Spoon N1 coilovers keep the Mugen MF10 & Pirelli Trofeo R wheel/tire combo glued to the road while Spoon Twinblock calipers stop the car on a dime.
Let us know what you think in the comments.
Credit: mgreviews