Modified Alfa Romeo 4C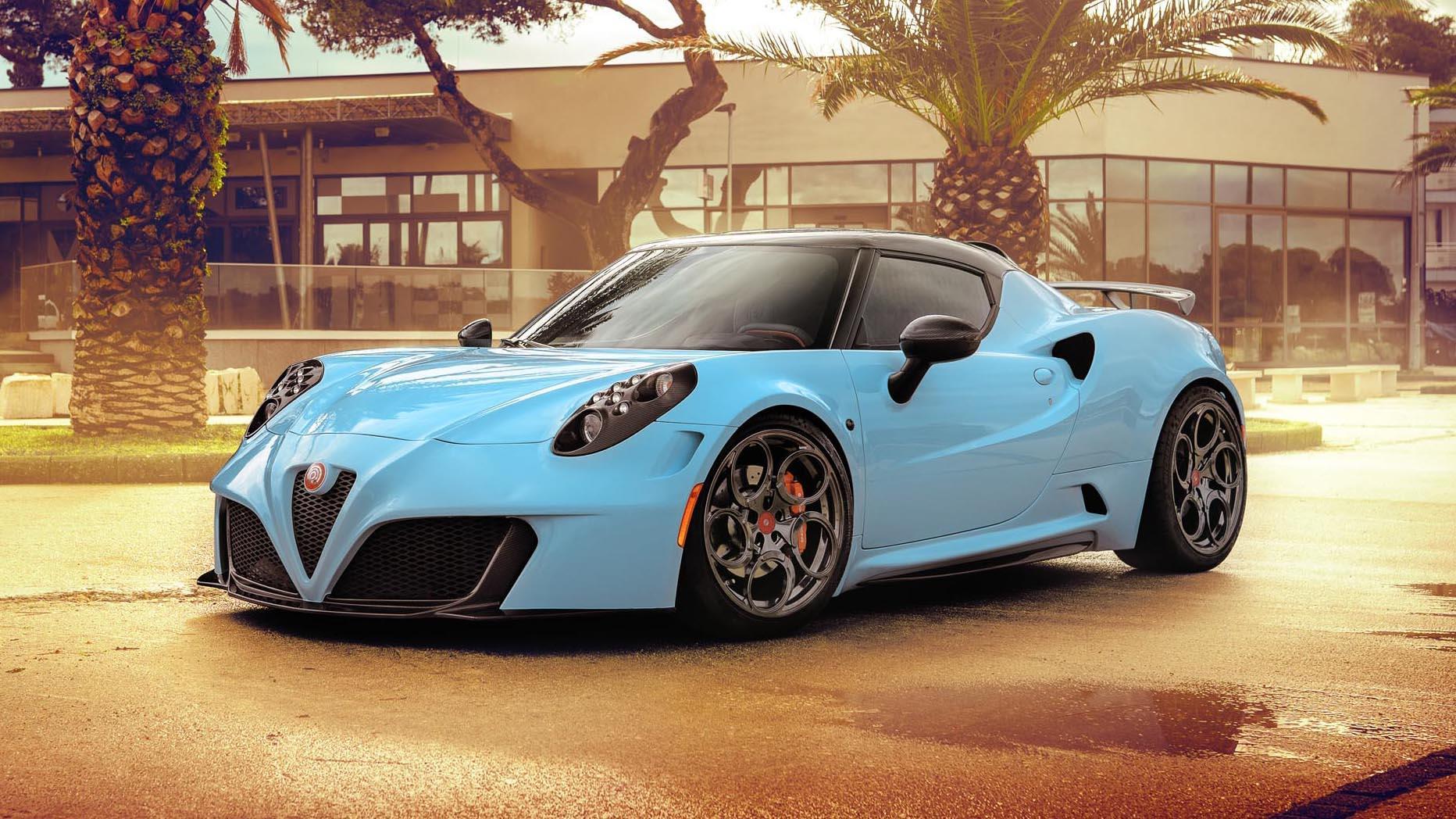 Modified Alfa Romeo 4C
Welcome to the modified Alfa Romeo 4C by German tuner Pogea Racing.
It's named the 'Zeus,' and only ten of them will ever be made, three of which have already been sold for €50,100. (plus a standard 4C to which Pogea can bolt all the bits).
Modified Alfa Romeo 4C
You get a lot more for your €50,000 than just a bodykit.
Even if the bodykit in question is constructed of carbon fibre and promises aero, weight, and cooling benefits above the factory bodywork, it's still lovely.
The mandatory software tweaks, as well as a reworked turbocharger and improved fuel system, boost power to 351bhp.
The gearbox features a ceramic clutch and updated software for faster shifts, and the exhaust has been replaced with a Monster "acoustically spectacular" piece.
The acceleration from zero to sixty miles per hour takes 1.1 seconds less than usual – 3.4 seconds instead of 4.5 seconds – and the highest speed is 189 miles per hour.
At 160 mph, the normal automobile runs out of gas.
Pogea's unique adjustable coilover suspension sits beneath, lowering the 4C's already low center-of-gravity by another 50mm, according to the company.
For clearing speedbumps and other obstacles, there's a front-axle lifting device.
Michelin Pilot Sport 4S tyres are mounted on 18-inch forged alloys in the front and 19-inch forged alloys in the back.
With a full tank of fuel, the Zeus weighs in about 1007kg.
Now, the typical car has never been as enjoyable to drive as its appearance and specifications suggest.
Pogea's mods could be as popular as Alfaworks'.
Thoughts ?