The 1970 Plymouth Cuda is up for auction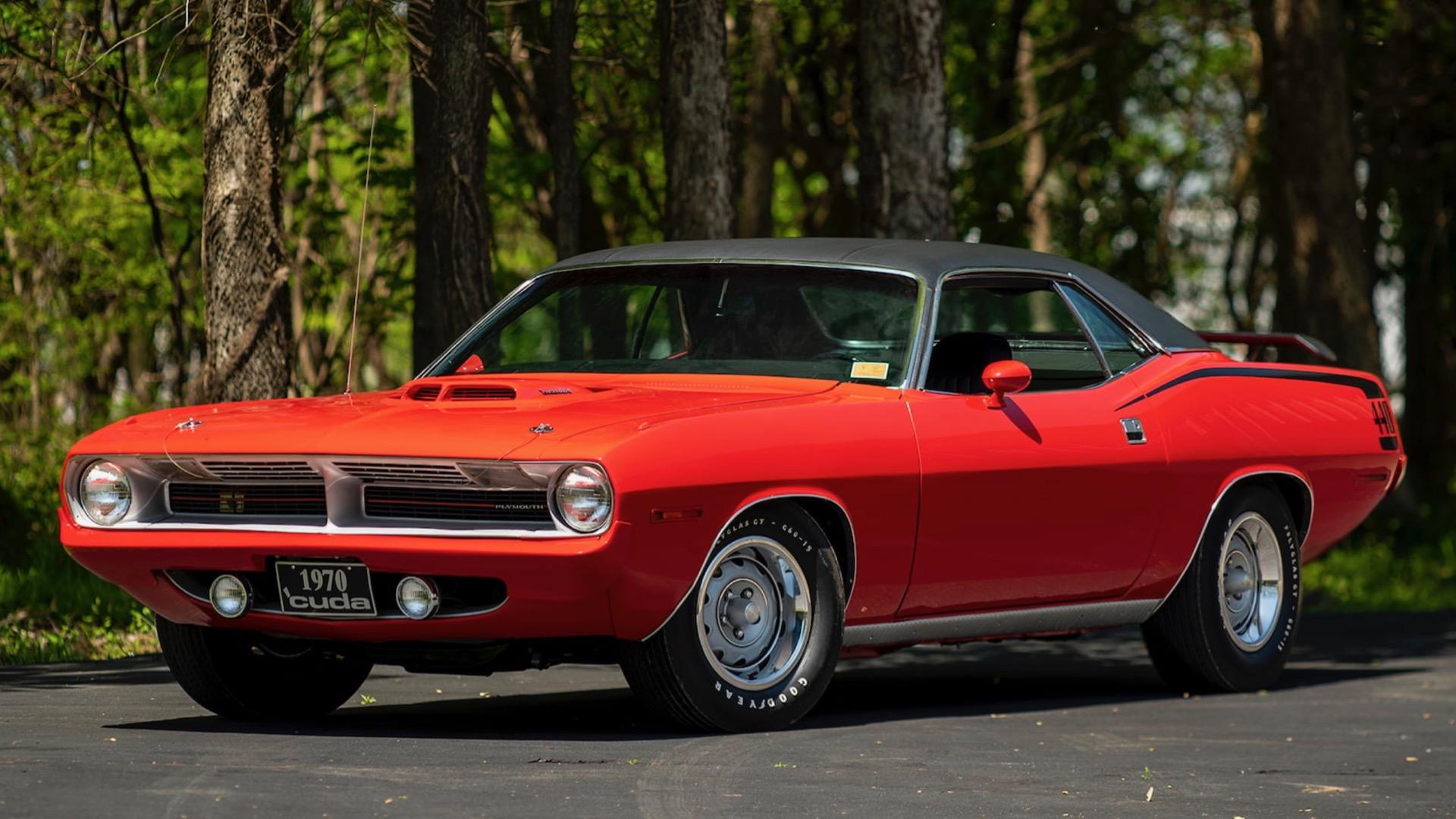 The 1970 Plymouth Cuda is up for auction
Mecum Auctions' Tulsa, Oklahoma, sale, which takes place June 11-12, will feature a rare 1970 Plymouth 'Cuda. Despite the fact that it lacks a Hemi, this 'Cuda is nonetheless highly collectable.
The 1970 Plymouth Cuda is up for auction
The engine is a 440-cubic-inch V-8 with 6-barrel carburetion, or "440-6" in Mopar speak.
It has a factory-rated 390 horsepower and is connected to the rear wheels via a 3-speed automated transmission.
According to the ad, this car was utilised as a dealer demonstrator.
Power steering, power brakes, a Shaker hood, and the A36 Performance Axle Package are among the many options.
According to the advertisement, the setup adds value, as does the extensive documentation, which includes two window stickers and four binders of information.
Although it debuted immediately before the Ford Mustang, the Plymouth Barracuda (performance versions gained the abbreviated 'Cuda designation beginning in 1970) was a competitor.
The Mustang, on the other hand, made the concept stay, which is why we still refer to automobiles like these as pony cars rather than fish cars.
The 1970 model year saw the introduction of a new Barracuda/'Cuda body type, which was designed to complement the first-generation Dodge Challenger.
The Barracuda was discontinued after the 1974 model year, hence this was the final generation.
Rumors of a Barracuda revival swirl from time to time, but with the Plymouth brand being gone, it seems improbable.
The 'Cuda is now one of the most valuable muscle vehicles on the market, with mint examples often commanding millions of dollars at auction.
Mecum doesn't give an estimate for how much this car will sell for, so it'll be fascinating to see what the ultimate price is.