A very pink 454bhp classic Ford Bronco
A very pink 454bhp classic Ford Bronco
The most recent production from Velocity Modern Classics, a company that specialises in hand-restoring vintage Broncos, has been unveiled.
Velocity Modern Classics 454bhp classic Ford Bronco
With a very healthy 454 horsepower and 420 pound-feet of torque from that engine and custom intake and exhaust, it can accelerate from 0 to 60 miles per hour in just five seconds.
It's paired with a new front and back axle, Bilstein shocks, and Wilwood discs all around, as well as an automated gearbox. A custom frame and restored body with new arches, steel wheels, a four-point roll-cage, new seals, and LED headlights house all of this customised goodies. According to what is said, the team manually restores each Bronco on a full scale production line.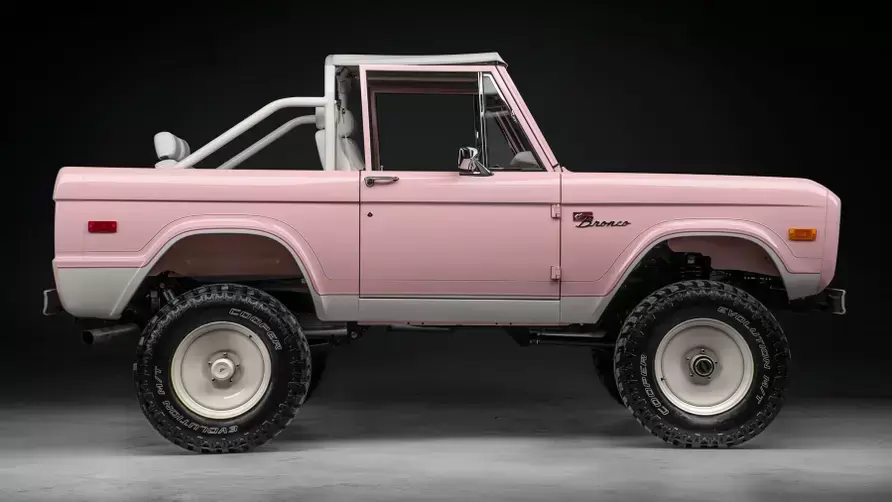 The "Ranger Edition" trim for the inside features front high-back chairs and rear fold-and-tumble seats that are both exquisitely constructed with pink stitching and neutral fabric. Drivers can stream music through the Kicker audio system using Bluetooth because the driving gauges and head unit have been digitalized.
For those who are over the moon with this custom design, there is even air conditioning and a package of improvements.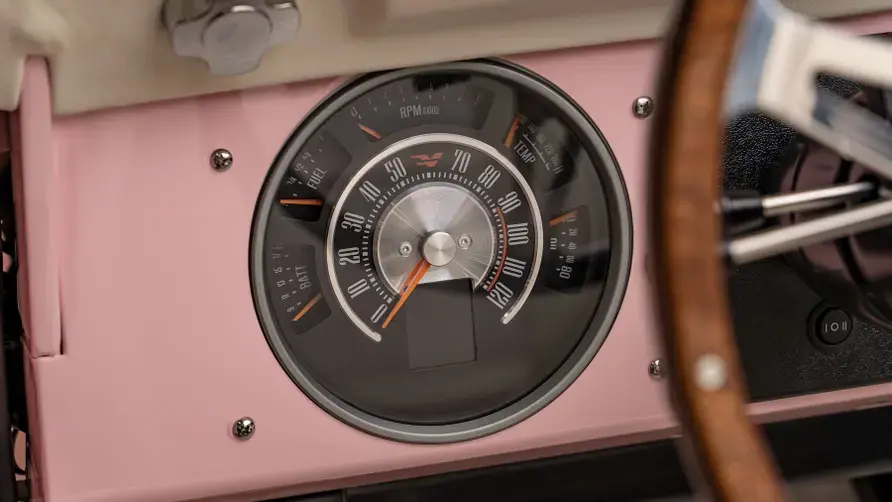 Let us know your thoughts in the comments section below.