Singer builds a wild safari style 911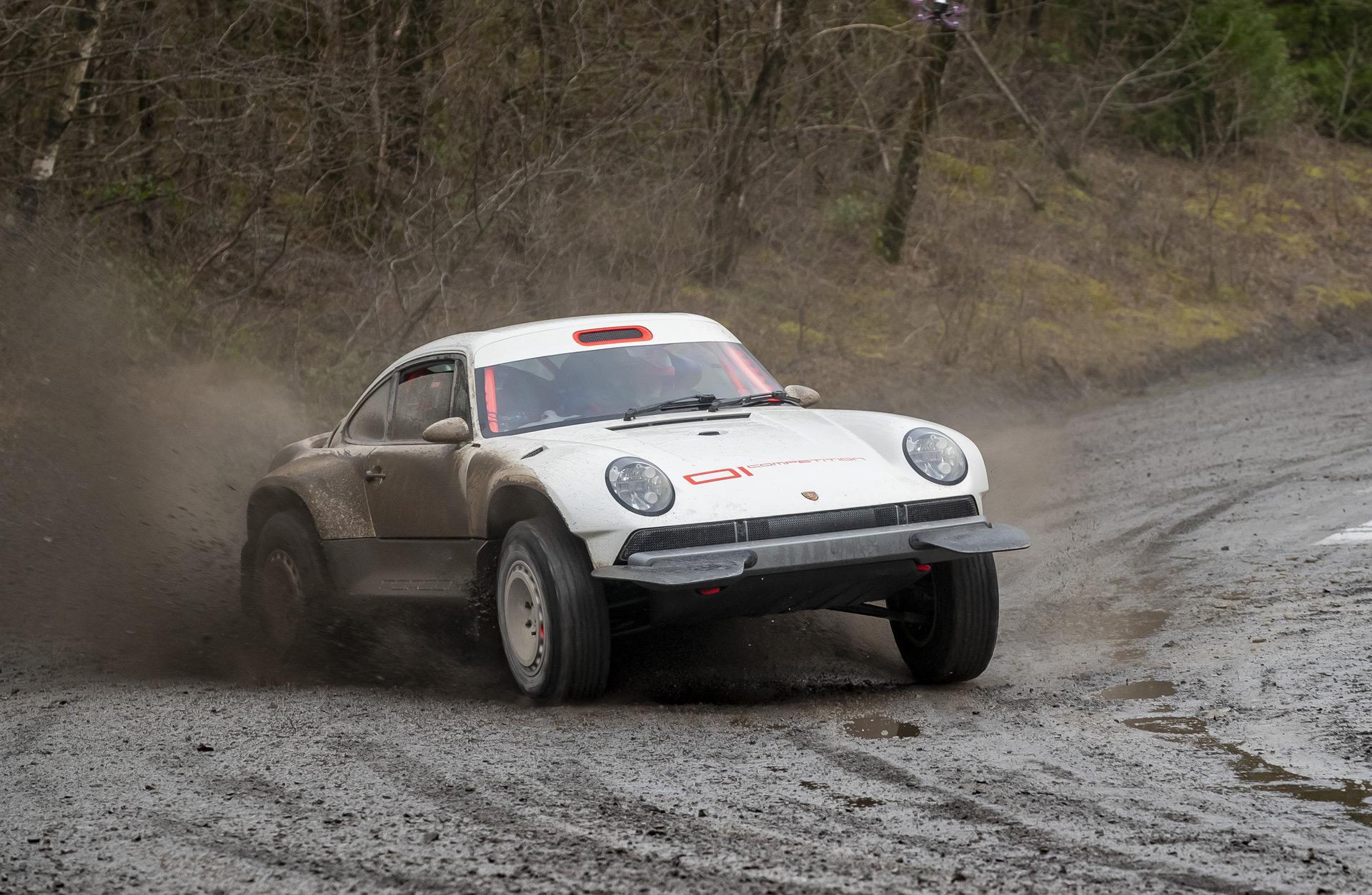 Singer builds a wild safari style 911
Singer Vehicle Design is known across the world for their customised Porsche 911s, yet despite its great reputation in the 911 tuning scene, the California firm never stops pushing the envelope.
Singer builds a wild safari style 911
Singer's latest reinvented 911, for example, is a wild off-roader inspired on the 1970s Porsche 911 SC Safari rally vehicle.
The Singer All-Terrain Competition Study (ACS) is more than simply a garage queen.
Singer's first competition-ready vehicle, in fact, was commissioned by its owner to go racing.
Tuthill Porsche of the United Kingdom, a specialist in converting historic 911s into rally cars, aided in this endeavour.
The ACS, like all Singers, is built on a 964-generation 911, but it has aspects that harken back to the historic 959 racing cars that competed in and won the Dakar Rally in the 1980s, such as the big rear wing.
It has a 3.6-liter twin-turbocharged flat-6 engine that produces roughly 450 horsepower and 420 pound-feet of torque and is air-cooled.
A 5-speed sequential transmission with front, centre, and rear differentials provide drive to all four wheels.
The iconic body of the 911 has been replicated in carbon fibre for the ACS, and the panels have been engineered to be easily removable for access to the interiors.
A 16-inch forged aluminium wheel wrapped in BF Goodrich All-Terrain rubber is mounted to each hub, and the suspension is a unique long-travel configuration with five-way adjustable dampers.
The inside is race-ready, with a roll cage and a pair of FIA-approved bucket seats.
A GPS system for cross-country travel is also included, as well as a computerised instrument cluster that glows red to indicate shift positions.
Study of the Singer All-Terrain Competition (ACS)

The owner of the ACS has ordered a second example, which will be completed in red.
The red example will be set up for track driving, although it will retain the higher stance seen above.

The price hasn't been revealed, but Singer works are usually in the seven-figure range.
The business has stated that it is willing to create more ACS models for any buyers who are interested.
Racing and maintenance support packages are also available.
In recent years, there has been a lot of interest in Safari-style 911s, with Lehman Keen appearing to have started the present trend with his Keen Project Safari modification programme in 2013.
Since then, well-known Porsche tuners Gemballa and RUF have teased their own versions, and Porsche itself appears to be working on one.