Lamborghini Huracán STO The Time Chaser_111100
Lamborghini Huracán STO The Time Chaser_111100
In Super Cars
A special edition of the Huracán STO that Lamborghini unveiled truly wears its history.
A special edition of the Huracán STO Lamborghini
A Japanese artist created a unique work of art called "Time Chaser 111100" to commemorate Lambo's 60th birthday.
Ikeuchi, the designer, used authentic components from other anniversary models made by Lamborghini, such as the Countach 25th Anniversary, Diablo SE30, Murciélago 40th, and Aventador LP 720-4 50th.
We don't know what these components are exactly, but we can see that the opera unica (unique) STO is wearing a highly distinctive... module?
Yeah, module, over the engine cover that features the four predecessors' launch colours.
Ikeuchi draws inspiration from cyberpunk and robot anime, which accounts for this module's unusual appearance on top of the V10.
Ikeuchi may have made the right decision by leaving the STO's drivetrain alone, resulting in a lightweight body (1,339 kg, or 43 kg less than a conventional Huracán) with a powerful 631 bhp/416 lb ft 5.2-liter V10 and lots of downforce.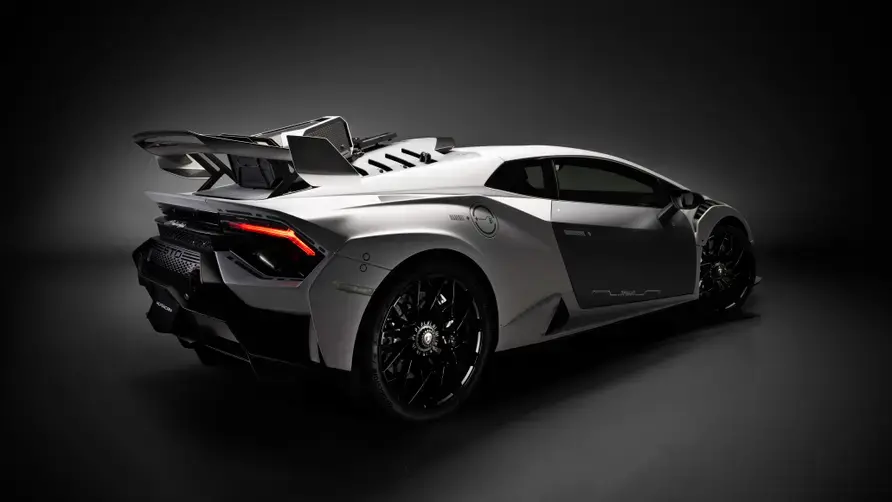 To portray his idea of "history, present, and future through the lens of Lamborghini's evolution," Ikeuchi also created the "Time Gazer," a sort of simulator model made out of genuine Lamborghini components, such as intakes, engine covers, switchgear, a wheel, and so on. The subdued grey and black colour scheme makes sense given his affinity for cyberpunk, but any contemplative Lambo model ought to be full lairy orange, right?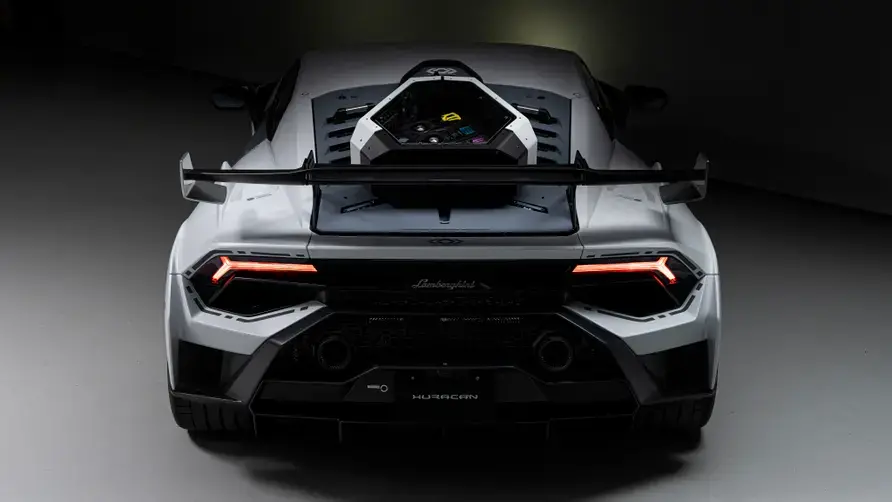 The Time Gazer and the Time Chaser, which Ikeuchi described as a celebration of Lamborghini's history from the very beginning with the hope of living longer in the future, were made using authentic pieces from previous anniversary models.
Of course, we are aware of how Lamborghini plans to help people "live longer in the future."
Video
Lamborghini Huracán STO Time Chaser 111100 IKEUCHI