The Ultimate Guide to Car Modifications
The Ultimate Guide to Car Modifications
In Car Guides
When preparing to improve and alter a vehicle, it is critical to have a purpose in mind.
Choices will determine which changes you should concentrate on right now.
Stanced
If you want to position your car so that a typical driver assumes it's broken, start saving your coins in the "my air suspension" jar.
Your main attention will be on a fantastic suspension and wheel configuration.
Combine those two primary alterations with external modifications to accentuate your car's curves and shapes, as well as engine tuning if you want a little extra power.
Performance Focused
You could want a car that looks more like a track monster. If this is the path you want to take, you'll want to squeeze every ounce of performance out of your engine configuration. If your engine is NA, you'll need to add a turbo and an intercooler. Invest in a nice pair of tyres and firm up that suspension.
Before we start modifying cars
Here, we'll go through some of the most frequent changes made by automobile modders.
Not everything will be relevant to you, and you do not have to finish them in the sequence listed below.
With that in mind, let's get that old ratchet set out!
Air Intake System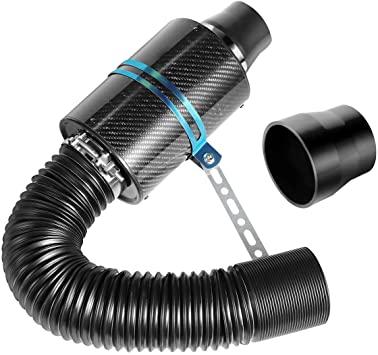 Installing an intake system, or a performance air filter if a new kit is out of your price range, is one of the simplest methods to boost some horse power.

This is due to the fact that the science underlying it is quite basic.
Power is generated by combining fuel and air; the more of each is used, the more power is generated.
Simple... in a way!!
Replacing your normal air filter (most likely paper) with a performance air filter from K&N can improve air flow marginally, but not much.
You'll receive a slight performance boost, but the big advantage is that you'll hear more engine noise when you hit that loud pedal!
Great!
So should I get a performance air filter?
Sure, if you don't need the extra power and just want a little more volume.
Additionally, installing one does not need ninja skills!
Look for a Short Ram Intake or a Cold Air Intake if you want extra power.
Short Ram Intakes & Induction Kits
You may spend extra money on an induction kit or a Short Ram Intake, which often includes new pipe work and a cone-shaped air filter.
This air box is a direct replacement for your OEM air box.
This will undoubtedly give you a little boost in horsepower, but not by much.
The major issue is that the new induction system suctions air from your heated engine compartment.
The chilly air doesn't start to pour in until you get your automobile up to speed.
Cold air intakes are useful in this situation.
Cold Air Intake
Short Ram Intakes have shorter piping and take air from a different area of the engine bay, away from the heat. Cold Air Intakes have longer pipework and take air from a different portion of the engine bay, away from the heat.
This can happen anywhere between the ground and the front bumper.
Because the intake is always drawing in cooler air, greater power is created across a wider speed range.
They do, however, come at a cost.
The price will be greater than a Short Ram Intake due to the additional piping and the fact that they are typically more difficult to instal.
Short Ram Intake vs Cold Air Intake
We usually prefer a cold air intake if both of these intake systems are offered at a comparable price.
However, if your car isn't currently turbocharged and you want to add one, we don't recommend installing a new induction system.
This is due to the fact that many turbo kits have their own intake system.
Exhaust System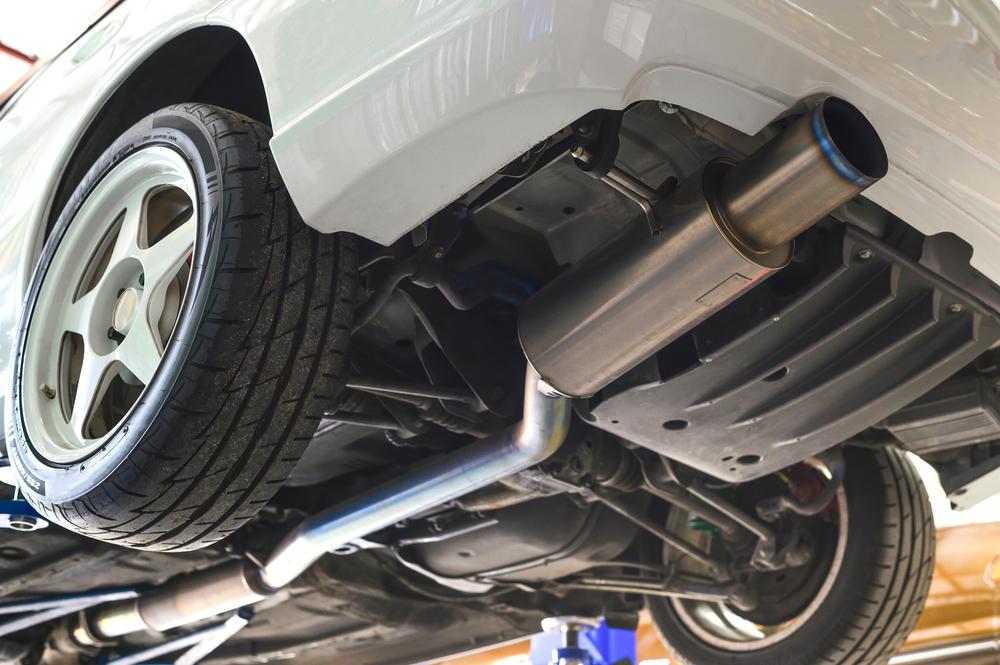 Your Exhaust is another frequent alteration.
There's so much noise!
If you want to go for loudness and size, like we mentioned in the opening, make sure you purchase the right exhaust for your engine.
One common misconception is that bigger exhausts result in a reduction of back pressure, which has a detrimental impact on performance.
This isn't completely accurate.
Resonator Delete vs Muffler Delete
If you want to reduce noise, you can remove the muffler or resonator and replace it with a straight pipe.

If you delete your Resonator, you will gain some noise, but if you maintain your muffler stock, you will not gain much.
If you remove the resonator, be wary of the dreaded droning at steady rpm ranges.

Consider a muffler deletion or a custom muffler construction if you want additional loudness while keeping drone to a minimum.
More noise is released when the muffler is removed than when the resonator is used alone.
Should I Upgrade My Downpipe
If you have a turbocharged vehicle, installing a performance down pipe may be quite useful.
This is because you want the turbo's exhaust pipe to be as unrestrictive as possible.
Your standard down pipe most likely has several bends, many of which are restricted crushing bends.
Installing a mandrel bent down pipe with a greater diameter helps increase air flow.
Installing a Turbo Kit
If your car doesn't have a turbo and you want to add one, we don't advocate making any engine changes until the turbo kit is installed.
You may start building after the turbo is turned on.
Most turbo systems come with a high-performance intake, and you can free up more air flow by adding a turbo back exhaust afterwards.
Cars with a stock turbo
If your car already has a turbo, either standard or from a previous owner, the changes are simple.
Check that air inlet and replace it with a cold air intake.
Add a big mandrel bent exhaust system and a high-flow down pipe.
The engine may then be tuned to provide greater power and boost.
Tuning and Re-Mapping
The most significant performance improvement you can make to your automobile is remapping it.
To appeal to certain markets and target audiences, most manufacturers reduce the power of their vehicles.
As a result, most motors may be re-mapped to take use of the additional power that the manufacturer had turned off.
Picking a reputed tuner is the most crucial piece of advice here.
A poor tuner can cause engine harm, so make sure you do your homework!
Suspension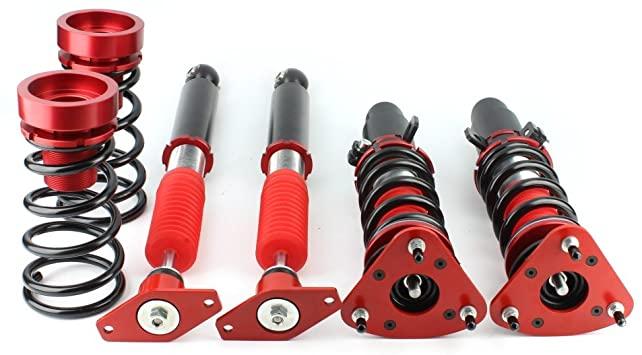 This is one of those situations in which you have to question what your automobile looks like and performance goals are.
You have a variety of alternatives depending on what you're looking for.
You may buy performance springs or lowering springs if you desire a bit smaller arch gap and a stiffer ride.
This will help you lose a few millimetres and reduce body roll.
When you combine a decent set of springs with performance dampers, you'll get a powerful ride with a lot more aggressive stance.
Should I always buy new dampers when I upgrade the springs?
No, but yeah. But yes.
However, the increased spring rate will cause your standard dampers to deteriorate at an accelerated pace.
This may imply you are going to pay again to replace the blown shocks a few months after you've paid this mechanic to instal your springs.
Why not purchase a quality set of dampers to accompany your new springs to avoid the extra labour costs?
Lowering Springs vs Coilovers
Coilovers are the way to go if you want greater control over your ride height and are track minded.
They produce a better handling vehicle than a spring and damper combination.
Coilovers also allow you to modify the ride height, making your vehicle's setup much more adaptable.
Ideal for track events.
If you want maximum performance, coilovers are the way to go.
So wouldn't coilovers always be recommended?
The trade-off would be that coilovers are more expensive.
When compared to springs and shocks, the price point is greater because of the adjustability and total configuration.
What the heck is air suspension?
That's exactly what air suspension is.
The hollow suspension is filled with air by an electric air pump, which lifts the automobile off the ground.
We won't go into detail about this one, but it's a fantastic alternative for people who want their car to have a highly stanced appearance.
You can select several height settings, allowing your automobile to sit higher or lower at the press of a button.
Wheels and Tires
One of the greatest aesthetic upgrades to start with is after market wheels.
They offer any OEM ride a powerful appearance and may instantly set your car apart from the crowd once mounted.
After market wheels frequently advertise their lightness in order to fulfil the desire to lose weight in return for improved performance.
Nobody can truly advise you on the wheels to put on your bike because it is such a personal decision.
After all, you have to look at them every day.
The ideal option is to get the lightest wheels you can find that you like.
If you're going to instal a large brake package, be sure there's enough area for the disc and callipers.

Another item to consider is the wheel offset, which determines how near the wheel's body is to the vehicle.
In severe situations, getting too near might cause your wheel to collide with your suspension.
They'll stick out for the arches if they go too far.
There are some excellent online tools for calculating offset and visual comparisons between your old and new wheel setups.

We constantly double-check our new wheel configurations on http://www.willtheyfit.com/.
And after all of that information about modifications…
Right.
There is a lot of information here.
We intended to cover a wide range of topics, from performance to aesthetics, and now it's up to you to decide what you want to construct.
Planning is one of the greatest and most essential elements for us.
You may let your imagination run wild at this point, costing everything you want to do and scouring those specialised forums for ideas.
Modifying your automobile is enjoyable and should not be intimidating to those who are new to the process.
You'll almost never achieve the perfect configuration the first time, and you'll almost certainly have to replace parts throughout the life of your ownership.
Importantly, set a goal for yourself and work toward it.