Modified Datsun 240Z just sold for over $120,000
Modified Datsun 240Z just sold for over $120,000
In Classic Cars
A 240Z charity sale was Bring a Trailer's 100,000th listing, and it sold for a significant sum of money.
Bring a Trailer, an American auction site, just celebrated its 100,000th listing
by offering one of the staff's "event cars" for sale.
The staff runaround was a 1973 Datsun 240Z, which may sound very unremarkable for such a significant milestone until you realise how cleverly adapted it was.
Oh yes. It seems unlikely that a group operating in that sector would travel in a fleet of standard crossovers.
Additionally, it appears that the 240Z was well-liked by buyers because it was sold for a staggering $124,240 following intense bidding.
Indeed, we did state that it had been updated, so let's move on. Even though the engine is an exact replica, it has been bored and stroked from 2.4 to 2.7 litres.
Also, it has three Weber side-draft carburetors with K&N filters installed, and a dyno test indicates that it produces 203 horsepower and 190 lb-ft of torque.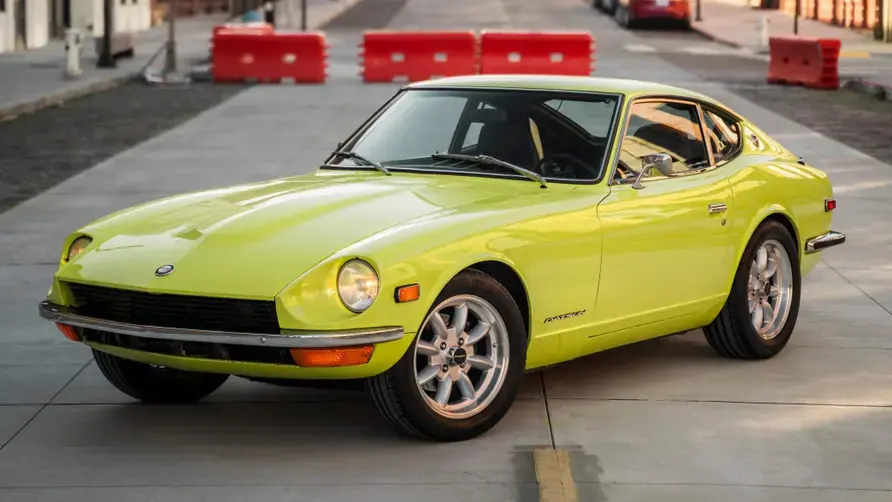 There are Tokico Illumina adjustable struts, Eibach springs, a huge brake package from Z Car Garage, and a five-speed manual gearbox from a later 280ZX.
A limited-slip differential, an Alpine audio system, and an aftermarket exhaust are all included. Oh, and the wheels are 16-inch Panasports, and the paint was supposedly repainted in Lime Yellow in 2005.
Although the advertising did mention that "total mileage is unknown," we're told that Bring a Trailer workers used the Datsun for rallies, road trips, and presentations. The odometer is currently reading slightly over 44,000 miles. But it still seems very wonderful, doesn't it? Also, the Piston Foundation, a nonprofit that assists students in developing the skills they need to succeed in the collector vehicle market, will receive 100% of the proceeds from the sale.
What do you think will be the 200,000th listing, people?
How much will that sell for exactly?
Check them out: Bring a Trailer
Related Video
8 Modified Datsun 240Z | MODIF EIGHT