20 Grand Duesenberg makes a stop at Jay Lenos' garage
20 Grand Duesenberg makes a stop at Jay Lenos' garage
In Classic Cars
The Duesenberg featured in this "Jay Leno's Garage" and it stands out from the rest.
The 20 Grand Duesenberg
This four-door was created as a display vehicle for the 1933 Chicago World's Fair, where its $20,000 price tag earned it the nickname "Twenty Grand" Duesenberg.
In the video, Leno mentions that at the time, the typical American house cost less than $2,000, and the typical car cost less than $1,000.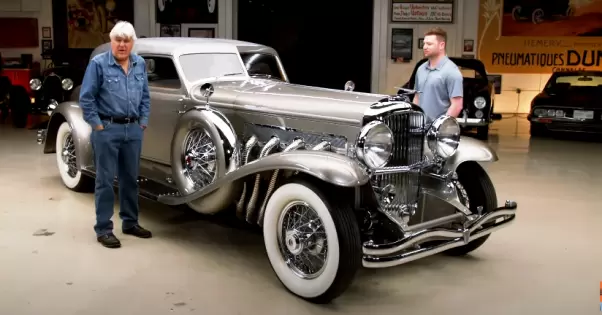 The 1934 Duesenberg Walker Coupe cost $25,000 new, so the one-off Twenty Grand wasn't the most expensive Duesenberg ever made, but it was too pricey to find a customer the first time around.

Duesenberg repainted it black and took it back to Chicago in 1934, where it was eventually sold to a wealthy buyer.

It is currently on exhibit alongside other vintage vehicles from illustrious companies like Bugatti and Hispano-Suiza in California's Nethercutt Collection.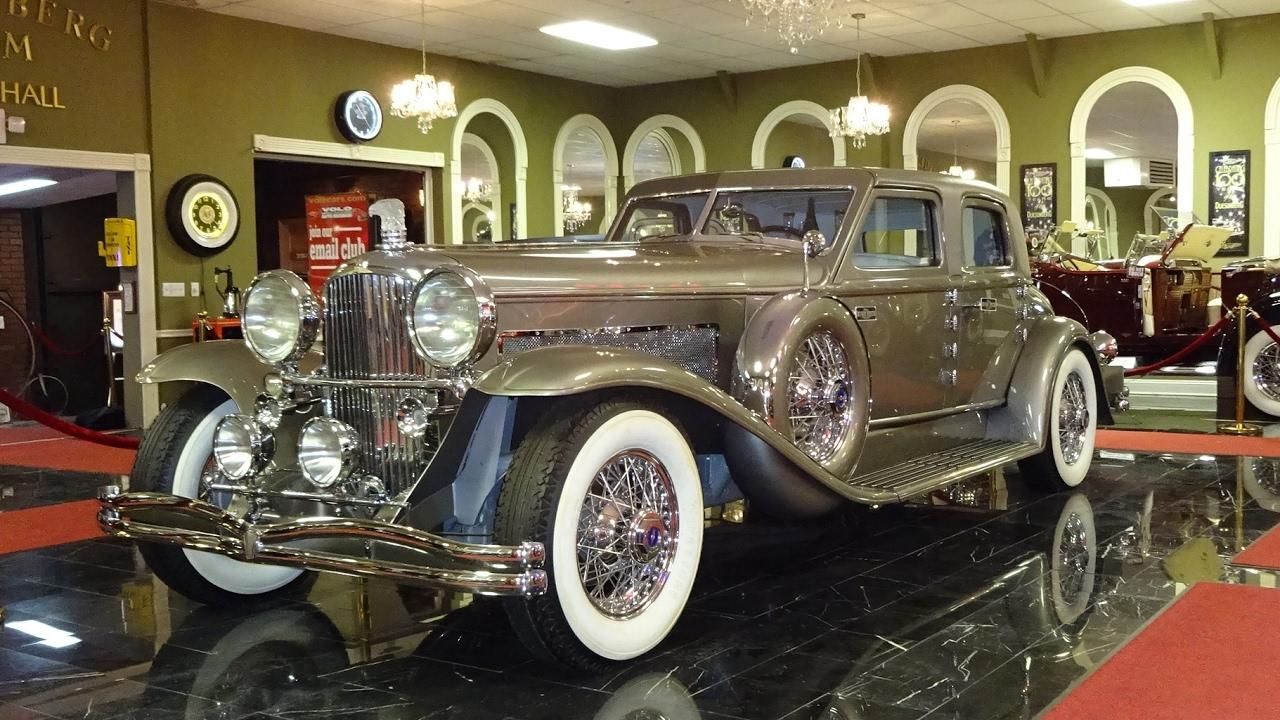 The Twenty Grand's straight-8 engine, like those in earlier Duesenbergs, is based on those used in the Indianapolis 500 race.
This vehicle's supercharged, 421 cubic inch engine has 320 horsepower.

That was a staggering sum in the 1930s, just like the price of the car.
Duesenbergs were regarded as driver's cars in their day because of the performance and race-bred engine they had, but this particular vehicle was also intended to be valet driven. A barrier and a full set of instruments are included in its distinctive coachbuilt body for the rear-seat passengers' use in keeping an eye on the driver. It gives "back-seat driver" a whole new meaning.
The vehicle was repaired in 1979 and has since been displayed extensively, albeit it is no longer driven frequently due to its high value.
As a result, the driving in this video is confined to a brief amount of taxiing around an airport apron. Nonetheless, it's unusual to see this unusual Duesenberg in action at all.
Video
The Most Famous Duesenberg of All Time