400bhp 964 Porsche 911 by Theon Design
400bhp 964 Porsche 911 by Theon Design
An old Porsche 911 was modified by Oxfordshire-based company Theon Design for a brand-new customer in Italy.
Theon Design 400bhp 964 Porsche 911
It uses the 964 as its foundation.
According to what is known, the source car was completely disassembled down to its bare metal before being extensively restored and refilled with a full carbon body. For a flawless fit, each panel was in fact digitalized and 3D-modeled.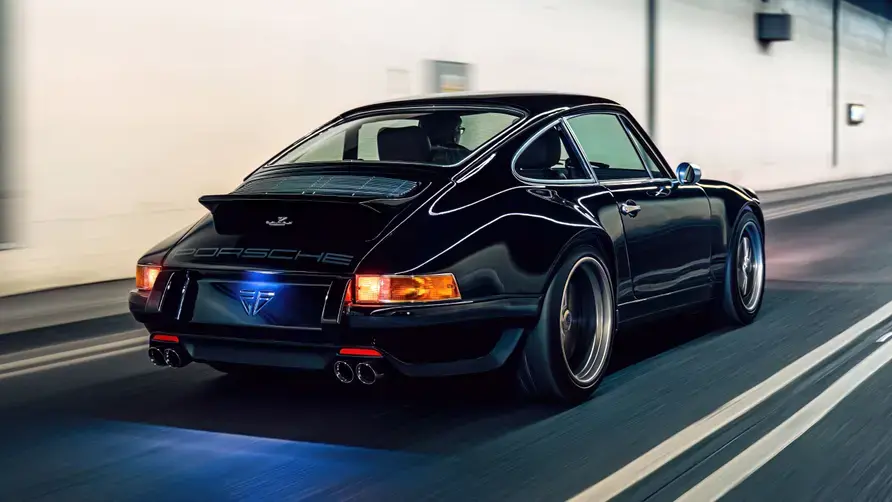 Proper weight is also the result.
The ITA001 weights just 1,152kg, or about the same as an entirely loaded American breakfast, according to TD.
It follows that the modified 4.0-liter air-cooled flat-six should destroy the GP at stoplights.
A drive-by-wire throttle system that promises a "razor-sharp response" has been added to the flat-six engine, along with independent throttle bodies, a high-performance intake plenum taken from the 997 GT3, and a dual mass flywheel for a tiny hint of decency.
As a result, the vehicle generates a powerful 400 horsepower and 315 pound-feet of torque, which are sent to the rear wheels through a limited slip differential made specifically for the 993 RS and a six-speed transmission.
Theon has added five-stage adaptive dampers, a hydraulic nose-lift system to enable the Italian 964 get over kerbs, "aerospace-grade" wiring looms, contemporary air-conditioning compressors, and a new electric power-steering pump to the vehicle.
Inside, there are "tobacco" brown leather and Recaro "touring" seats up front and the back bucket seats for the Porsche 928. It is completed in black and accented by 18-inch Fuchs wheels. Large Bluetooth stereo as well.
There is no indication of the actual cost because it is a clearly unique item made to order, but we do know that Theon Design's commissions normally start at £380,000, or what you might simply refer to as huge.
Video
THEON Design CHI001 | Bespoke Air-Cooled Porsche Commission