ABT's modified Mk8 Golf R with 379bhp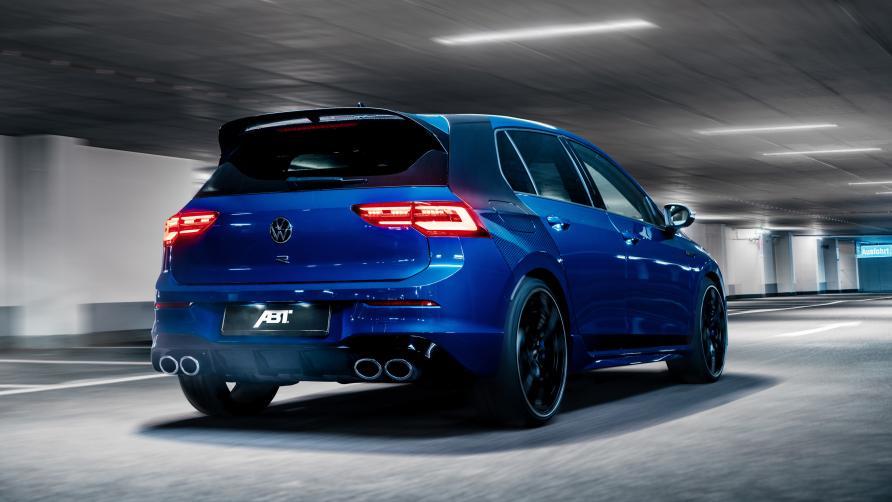 ABT's modified Mk8 Golf R with 379bhp
Have you received your brand-new Mk8 Golf R but are dissatisfied with the 316bhp, 310lb ft of torque, and 4.7-second 0-62mph time?
Given that we clocked an old Golf R DSG at 4.5secs, that last one is probably undersold anyhow.
Even yet, if you feel the urge to go even faster, ABT is here to help.
Its new ABT Engine Control unit can now be fitted to any of the fast Golfs (including the GTD seen below), delivering 379bhp and 325lb ft of torque in the top-spec R.
Certainly not a minor improvement.
For the Mk8 R, ABT claims it will soon provide even sportier suspension and a custom-built exhaust system, as well as new 19- or 20-inch wheels.
Isn't there a nice tiny graphic on the back three-quarter panel as well?
With a similar control module fitted to the GTD, its power increases from 197bhp and 295lb ft of torque to 227bhp and 325lb ft.
Thoughts, Internet?