Honda S2000 engine in an E30 BMW 3 Series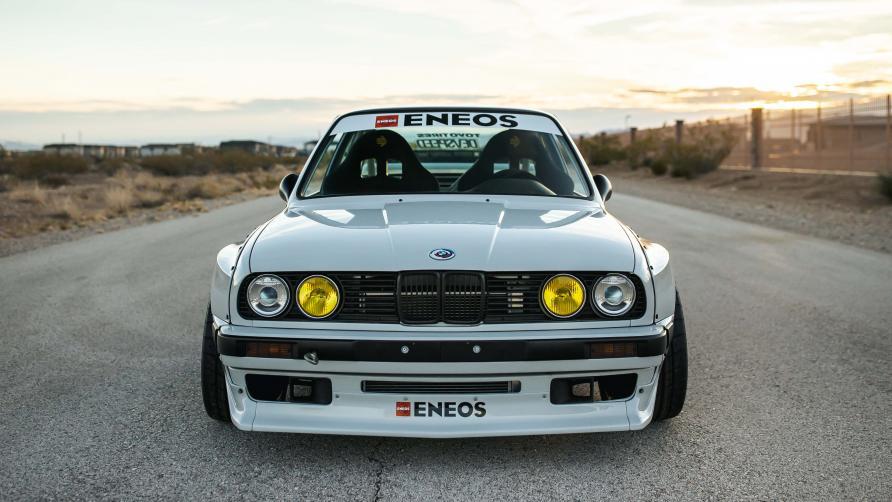 Honda S2000 engine in an E30 BMW 3 Series
The builds from SEMA 2021 continue to pour in. Although not all of them attract our attention for the appropriate reasons, every now and then something stands out.
Today's car is a customised 1985 E30 BMW 318i created by Faruk Kugay, a pro drifter and owner of DevSpeed Motorsports.
The Pandem widebody package, excellent 17-inch Rotiform IGS wheels, and the E30 M3 rear wing with its DTM-style carbon addition are the most noticeable improvements.
However, there's a less obvious option beneath the hood: the Honda S2000's F20C 2.0-litre four-cylinder engine.
We like it because it's rogue.
Kugay hasn't gone for maximum power however; with a California-legal air intake and Borla Performance stainless steel exhaust, the lightweight naturally aspirated engine produces 240bhp.
It's also linked to the Honda's original six-speed manual transmission, as well as a BMW limited-slip differential.
The suspension is a KW adjustable arrangement, and the brakes are from a BMW E36 M3.
Oh, and there's a carbon fibre roof panel for those who want to feel like they're driving a current M3.
Inside, Kugay has installed a number of MOMO parts as well as a genuine motorsport-inspired bare dash.

What are your thoughts, Internet?
Modified modified cars BMW E30