A normally aspirated V10 Toyota Supra with 750 bhp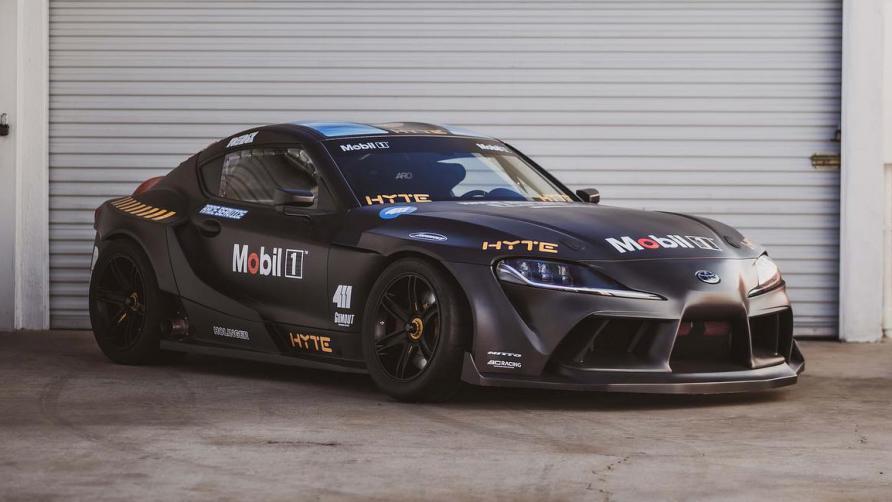 A normally aspirated V10 Toyota Supra with 750 bhp
Ryan Tuerck, a professional tyre antagonist and Formula Drift champion, has shown his next project: a Toyota Supra with a race V10 engine.
Tuerck's passion for stripping rear-drive Toyota sportscars and installing ridiculous engines up front has resulted in the 'Formula Supra.'
The V8 from the magnificent Ferrari 458 in the nose of a GT86 was his most recent indulgence.
He's raised the stakes for this year-long project by installing a 4.0-liter Judd GV4 V10 in the new A90-generation Supra – the sixth one.
It's a naturally aspirated engine that's won several races across the world.
The V10 produces 750bhp in its current unrestricted version, which seems adequate.
Tuerck has been filming the build process in a series of movies, and in one of them, he describes how the 4.0-litre's almost comically short stroke means it creates power high up in the rev range – probably north of 7,000rpm.
The maximum rev restriction is 11,000 rpm.
If you haven't yet heard a Judd V10 spinning at or near 11,000rpm, hurry over to a prominent video sharing website as soon as possible.
It's also quite light, weighing roughly 145kg and measuring just 24in in height.
It's mated to a sequential six-speed transmission, which sends all of the Judd's horsepower backwards for a full-on smoke machine.
Naturally, much was removed from the underlying Supra, leaving a plethora of motorsport addenda in its stead.
Tuerck has great ambitions for this small vehicle, which includes drifting, time attack courses, and even hill climbs. The body is completely carbon fibre and bespoke, and Tuerck has enormous hopes for it.

And you thought your lockdown was successful?
Modified modified cars Toyota Supra