Your next Hot Wheels toy is a bespoke Volvo drag car built by a British guy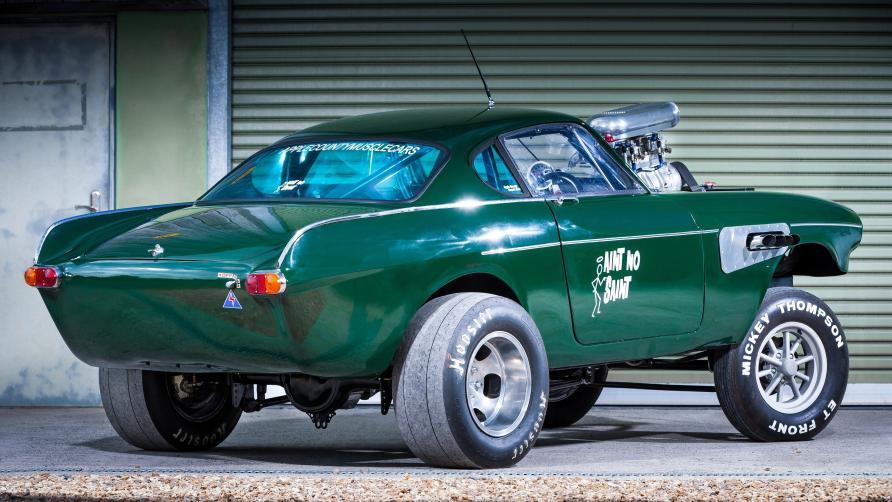 Your next Hot Wheels toy is a bespoke Volvo drag car built by a British guy
Having your own personalised automobile turned into a Hot Wheels toy is a dream come true.
Isn't it like something out of a dream? Especially if your bespoke ride has received so much attention (and money) that you are afraid to take it out for a spin.
Meet the 71-year-old technician Lee Johnstone's Volvo P1800 'Ain't No Saint' Gasser.
He bought the P1800 as a rusted rolling shell and completely overhauled it before converting it into a quarter-mile drag vehicle.
So, yes, his bespoke car still gets out to play in the real world.
"Its new power plant has a Chevrolet 454 large block, a 671 GMC supercharger, and twin four-barrel carburetors," we're informed.
"It's a genuine culmination of more than 50 years of 'race it, break it, make it better' experience, finished in a suitable shade of Volvo green."

Lee drives the automobile with his three children, Eleanor, Sarah, and Victoria, and his wife Sue as a passenger.
"I'm thrilled that my car has been turned into a Hot Wheels die-cast toy and that I'll be able to share my passion project in 1:64 scale with the rest of the globe," Lee adds.
"It's incredible to be the first champion from the United Kingdom."

"The Volvo Gasser is a beautiful embodiment of authenticity, originality, and, most importantly, garage spirit," says Ted Wu, director of design at Hot Wheels.
"We're excited to welcome Lee Johnstone and his 1969 Volvo P1800 into the Hot Wheels family and unveil our newest Hot Wheels Legends Tour die-cast vehicle to the globe."

Will you be on the lookout for anything at the supermarket?