Mansory's 868bhp concept for a hybrid sedan
Mansory's 868bhp concept for a hybrid sedan
Mansory adds 1,099 lb ft of torque to the Modified Mercedes-AMG GT 63 SE Performance.
Mansory Modified Mercedes-AMG GT 63 SE
You'd think that the 831 horsepower and 1,084 pound-feet of torque that Mercedes' hybridised AMG GT 4-door already has from its 4.0-liter twin-turbo V8 and electric motor combo would be more than plenty. Mansory obviously disagrees.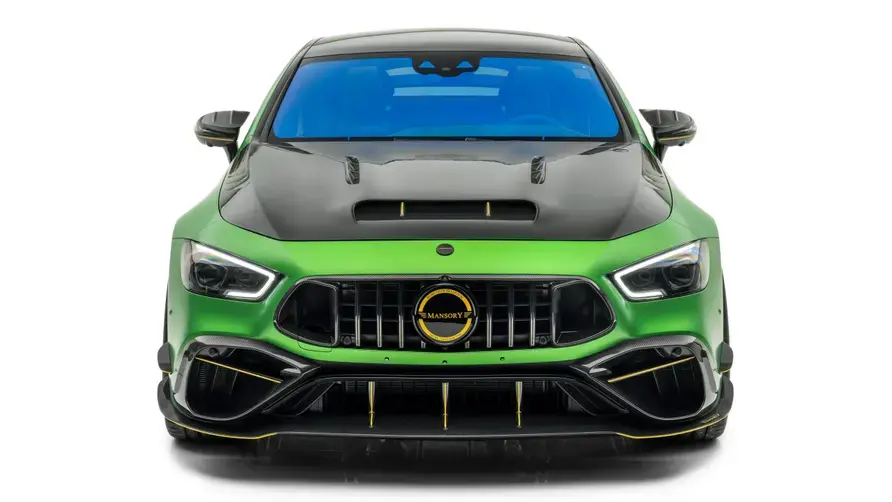 The covertly altered machine you can see above now produces 868 horsepower and a scary 1,099 lb-ft of torque.
Even with its very sizable fixed carbon fibre rear wing, it is claimed that the time from 0 to 62 mph is only 2.8 seconds, and the top speed is slightly higher at 199 mph.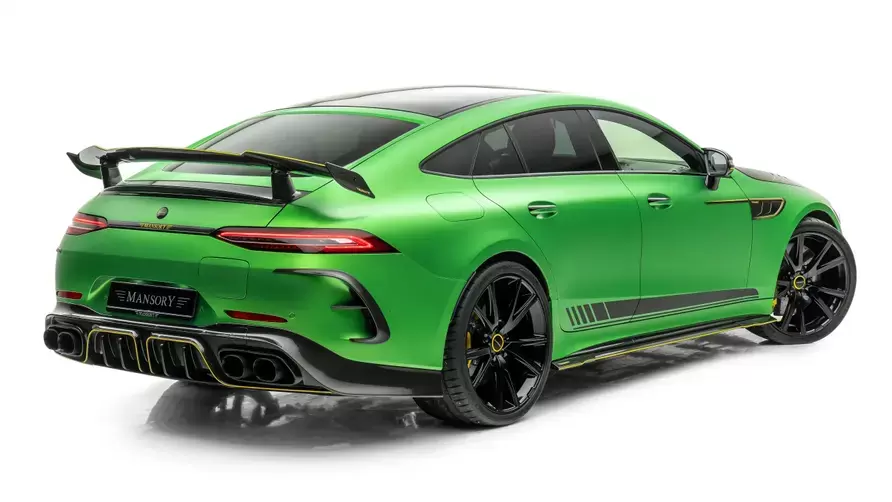 In the rear, there are new exhaust tips and a diffuser in addition to numerous little carbon fibre accents and yellow detailing.
The front is dominated by that enormous carbon bonnet with all of its various air intakes, while the sides are embellished with new skirts and 22-inch wheels.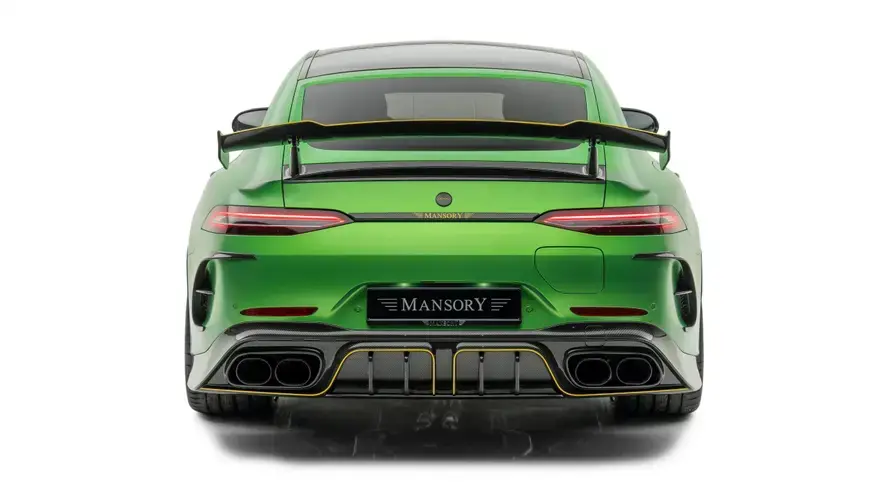 There is a lot more carbon fibre and yellow inside as well. Many pieces of quilted leather, vibrant new seatbelts, new floormats, and a newly retrimmed steering wheel that can be modified "completely according to the customer's requirements" are all present.
Let us know your thoughts in the comments section below.
Video
New Mercedes AMG GT63 S E Performance By Mansory