2024 Ford Mustang Dark Horse
2024 Ford Mustang Dark Horse
In Muscle Cars
The Dark Horse, a new performance muscle car, will sit atop the upcoming seventh-generation Ford Mustang.
2024 Ford Mustang Dark Horse Customization
Ford provided specifics on the trim, colour, and stripe options that would be offered for the pony car with 500 horsepower on Wednesday.
For the Dark Horse, the Blue Oval will use a blue colour scheme. Interior highlights in Indigo Blue, a shift ball made of anodized blue titanium for the 6-speed manual transmission, and Blue Ember metallic paint are all options.
This shift knob will be hollow, in contrast to earlier metal ones, to aid in keeping it cool during warm weather. Customers who choose the 10-speed automatic transmission will receive paddle shifters in anodized silver.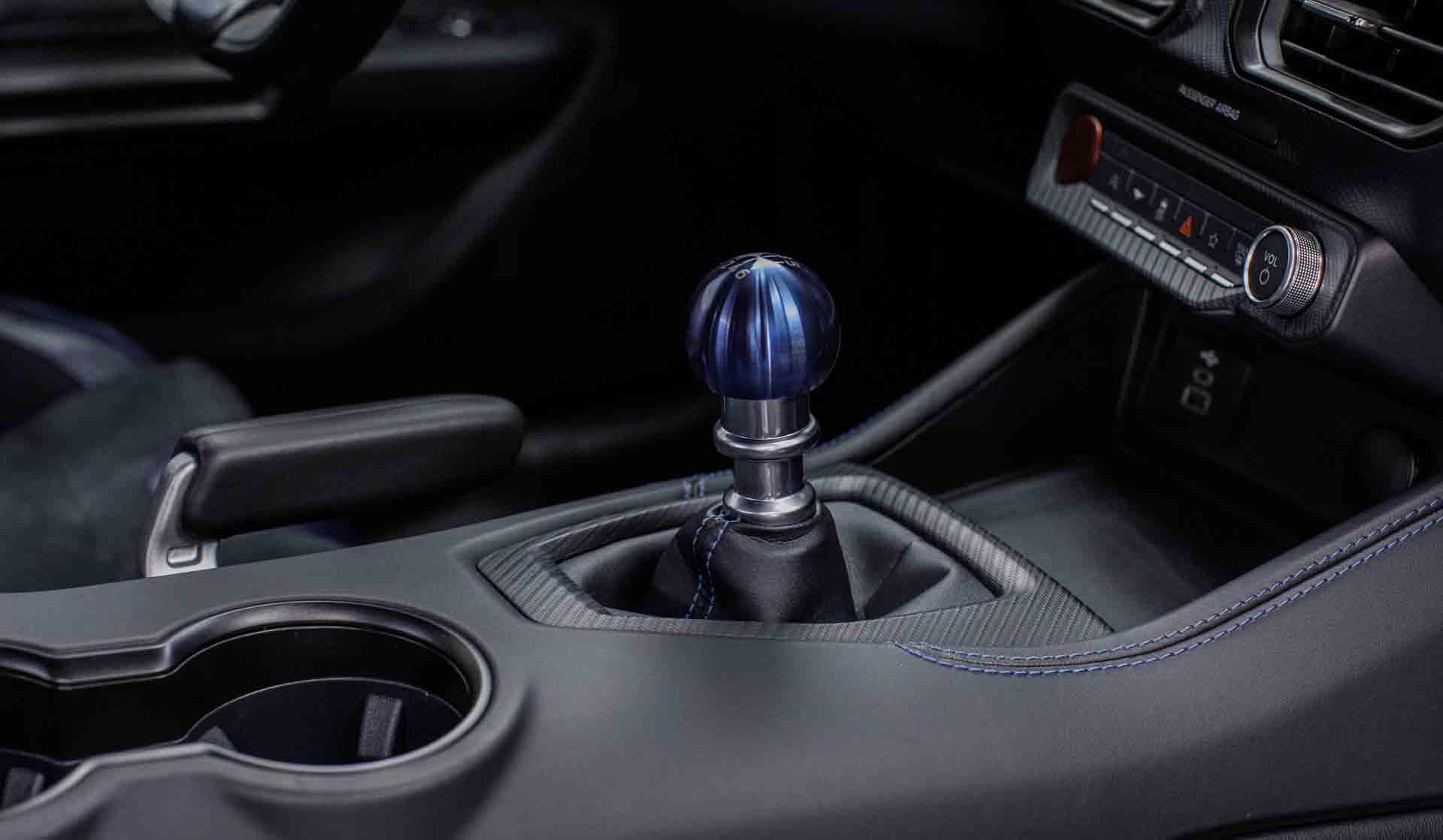 The Dark Horse's interior will also include a flat-bottom, synthetic suede-wrapped steering wheel with buttons to switch between drive modes and operate the instrument panel and 13.2-inch central touchscreen.
The centre console trim and lid, gear shift boot, door panels, seats, instrument panel, and bright indigo blue contrast stitching will all be highlighted.
Drivers can regulate rear wheel spin in Track mode with the optional drift brake's anodised lever to control drifts.
Recaro bucket seats with Deep Indigo Blue bolsters, Brilliant Indigo Blue accent stitching, and synthetic suede inserts are part of the Mustang Dark Horse Appearance Package, which is optional. Deep Indigo Blue is also the colour of the seatbelts.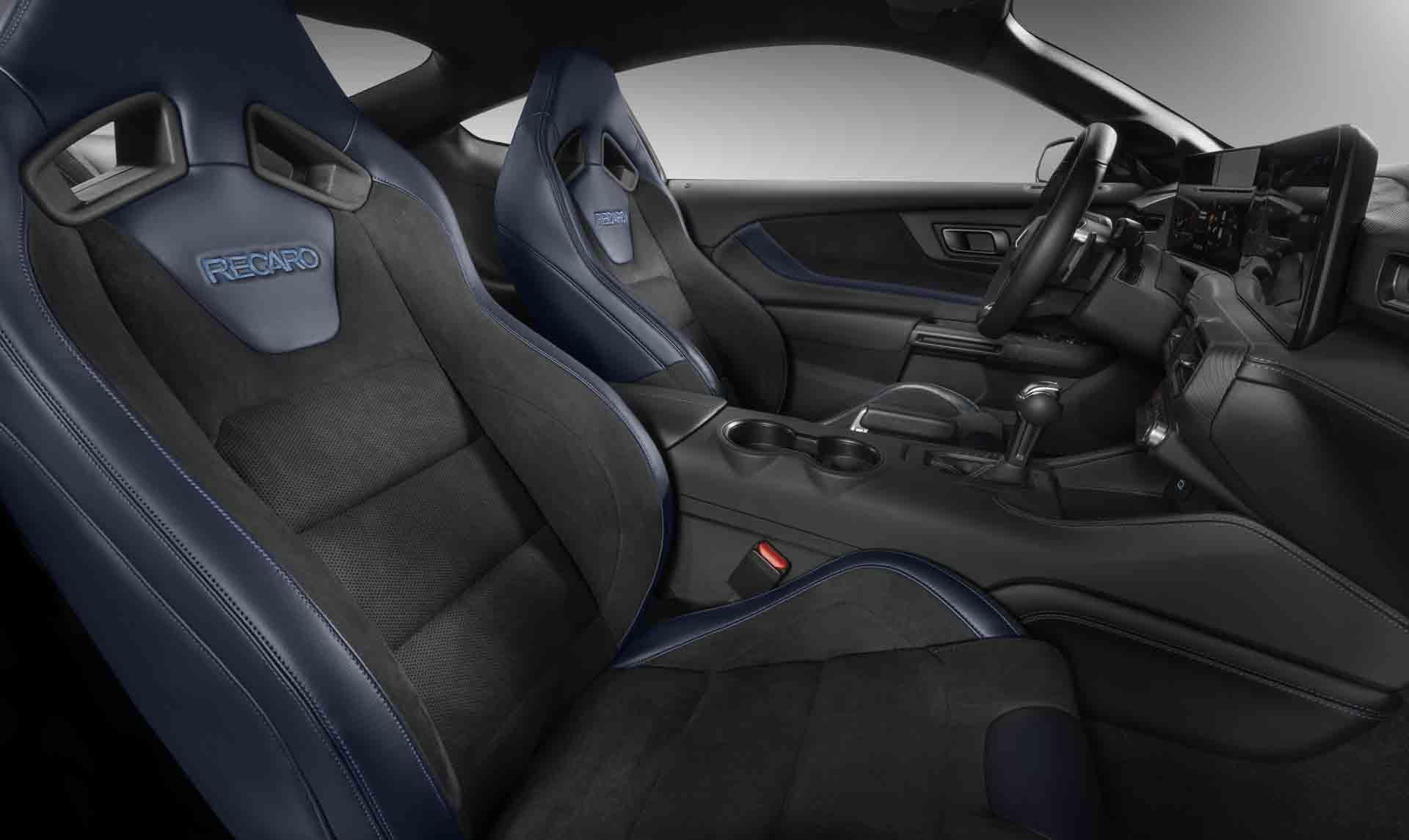 Instead of silver, like in other Mustangs, the bezels and vents will be finished in a dark glossy gloss black shade dubbed Black Alley.
Each Dark Horse will also have an instrument panel emblem with the chassis number, and the instrument panel and door panel trim portions will both have a grain design modelled after carbon fibre.
The Dark Horse will come in vinyl or hand-painted stripe variations, as well as Blue Ember metallic paint for the exterior. The raised centre of the hood is highlighted by the vinyl graphics, which are available in gloss-black, low-gloss black, or low-gloss tarnished dark finishes.
A unique hood vinyl graphic that plays off the black-painted roof is included in the appearance package.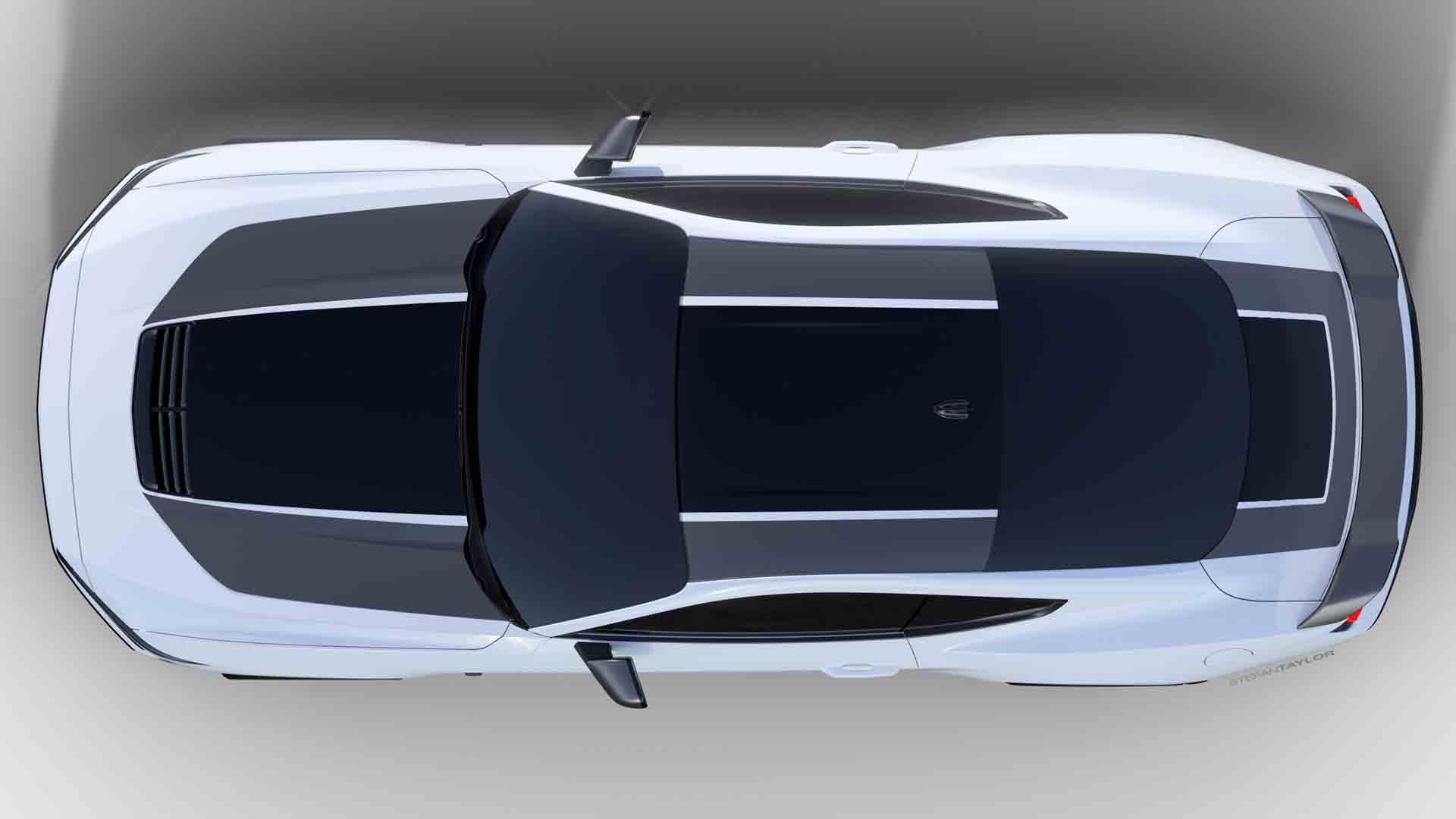 Gloss-black painted stripes with a gloss finish are an option and run from the grille's centre to the hood extractor, continue on the roof, and end at the rear spoiler. Tarnished throughout the whole length of the dark horse, dark finishes surround the centre stripe.
This summer, look for the Dark Horse to enter stores alongside the rest of the 2024 Ford Mustang lineup.
Video
2024 Ford Mustang Dark Horse/Engine Sound 500 HP