A highly unusual Mk1 with a race engine is being built by MST
A highly unusual Mk1 with a race engine is being built by MST
The 370bhp increase is being made by the Welsh expert in Mk1 and Mk2 historic cars.
Mk1 with a race engine is being built by MST
The Mk1 Evolution, MST Cars' most recent and maybe tastiest project, has seen some advancement. These brand-new computer renderings include traditional lines with modern bubble arches encircling some substantial 17-inch rims.
According to what we've been told, the updated carbon fibre wheel arches will be combined with additional carbon fibre components. MST also intends to use the most recent 2.8-liter Millington Diamond engine.
The four-pot race engine's naturally aspirated output is 370 horsepower and 300 pound-feet of torque.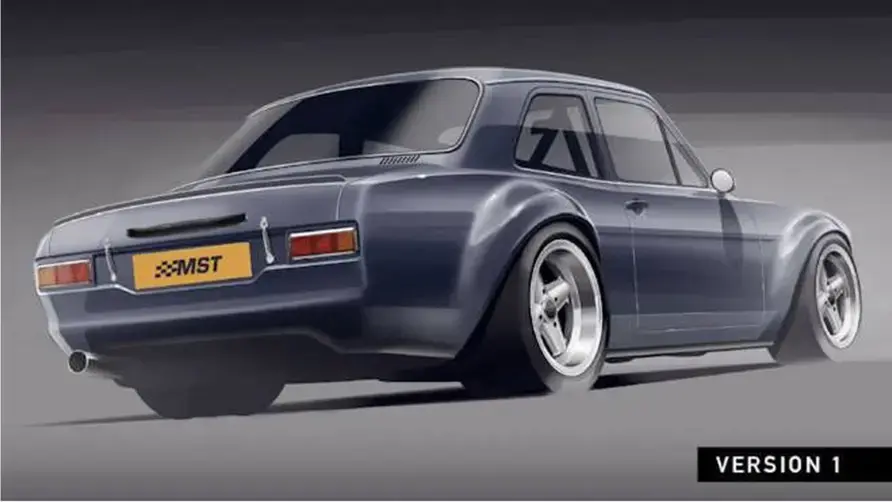 Carwyn Ellis, director of MST, stated this on engine selection when speaking with modifiedrides.net: "We want to keep things British. Additionally, the Millington is the ultimate rally engine. Despite being road-legal, [their engines] have rally car performance. sufficient to convince us.
'The ultimate spec automobile' comes standard with a Millington Diamond engine, although MST, created in 2020, also utilises a 2.5-liter Ford Duratec engine with about 200 bhp. It is also constructing a 6R4. This appears to be quite wonderful.
Mind you, these projects are not inexpensive. A MST Mk1 touring car costs a startling £100,000, which makes your mouth water. Its price for the Mk1 Evo has not yet been made public.
Related Video
New MST mk1 - ultimate 'Escort' exclusive first drive