twin-turbo 1,200bhp Zyrus LP1200 Strada Huracán
twin-turbo 1,200bhp Zyrus LP1200 Strada Huracán
Full TÜV certification is received by a Norwegian company for its wild-bewinged Huracán.
Zyrus LP1200 Strada Huracán
For some time now, Zyrus Engineering has been developing a road-legal version of its insane Huracán race vehicle. In reality, the project was initially brought to our attention in 2019, and it wasn't until 2021 that we got our first look at the road car models.
We finally possess the genuine article. Yes, the Zyrus LP1200 Strada has been fully certified by TÜV Rheinland and is manufactured to these specifications.
It's quite crazy, isn't it? And that's just the exterior, which also features a carbon fibre body, several vents, a splitter a la race car, and a sizable swan neck rear wing. A twin-turbocharged version of the 5.2-liter V10 from the Huracán is found underneath the skin.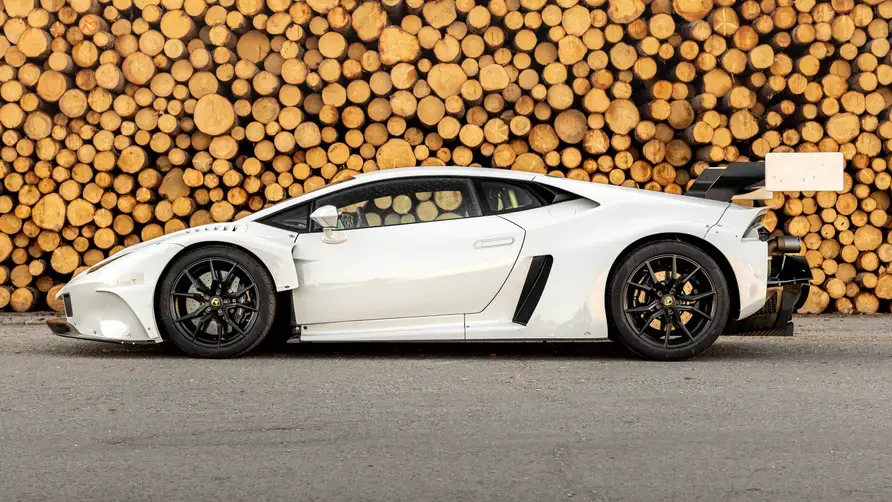 The engine has three switchable maps, offering 700 horsepower in Strada mode, 900 horsepower in Sport mode, and 1,200 horsepower in Corsa mode. All modes are 'TÜV db certified' for usage on roads, but there is also a bespoke Inconel exhaust system.
Additionally, there are carbon ceramic brakes, a custom airlift system, forged wheels measuring 19 inches in the front and 20 inches in the back, and a hlins four-way adjustable suspension below. With new directed top mount fans, the hardworking V10 will also receive additional cooling.
Much leather, carbon fibre, and Alcantara can be found inside, along with a titanium half roll cage, four-point harnesses, and a fire suppression system that meets FIA standards. The Huracán's basic comfort features, including as the 8.4-inch central touchscreen, air conditioning, and reversing camera, are still present. Given the magnitude of that wing, the latter is likely of great value.
A separate display affixed to the steering wheel serves as the control panel for a video and data logging system that provides track information.
The LP1200 has reportedly completed over 11,000 miles of track testing, including a 6m 48s Nürburgring lap time on a track day with other vehicles on the circuit. The AMG One's production vehicle lap record is only 13 seconds away from that.
But all of this is not inexpensive. Although the price of the LP1200 is not AMG One-level, it is nonetheless £762,000 before options. Yikes. Despite the fact that the base price already includes a track day "familiarisation and coaching package," a donor Huracán, and a three-year guarantee.
Video
Zyrus LP1200 Strada launch