MotoGP safety vehicle displays all of the M3 Touring M Performance components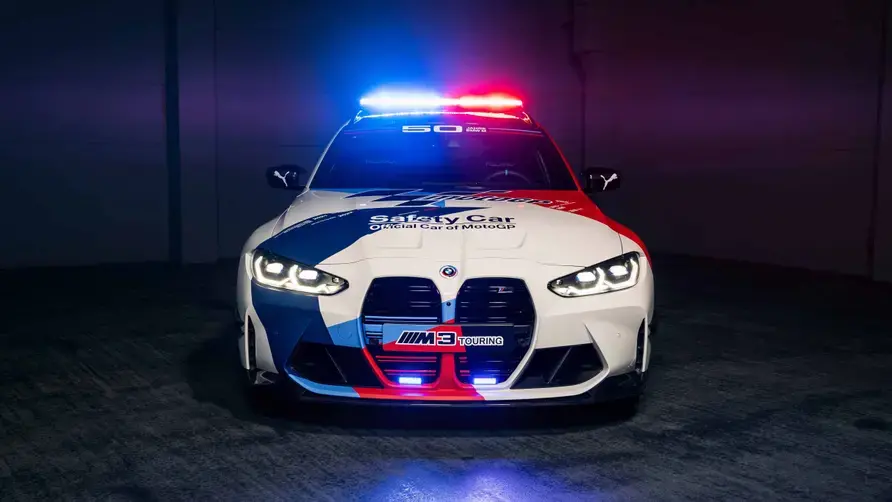 MotoGP safety vehicle displays all of the M3 Touring M Performance components
This M3 Touring is the new MotoGP safety vehicle, as you may have guessed from the stickers, lights, and unique "50 years of M" livery.
The British Grand Prix at Silverstone, where it will make its racing debut in August, also serves as the first opportunity for us to see the optional M Performance Parts catalogue.
The available pieces resemble those seen on the M3 saloon and M4 coupe.
However, the oddly shaped 'M Performance Silencer System' exhaust, tiny front winglets, and projecting sill extensions are all still present.
Would any of those be options for your Touring?
Video:
BMW M2 Safety Car del MotoGP