Your BMW M5 CS can now produce up to 900 horsepower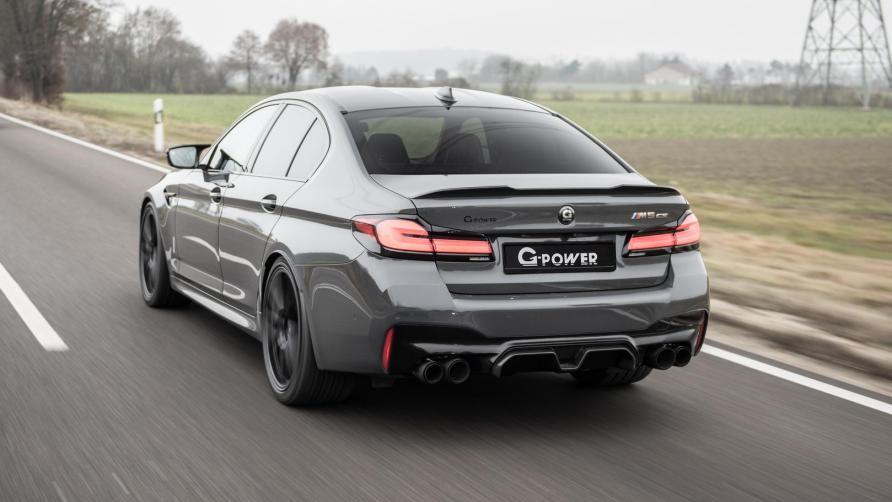 Your BMW M5 CS can now produce up to 900 horsepower
Are you dissatisfied with your new BMW M5 CS, which is the most powerful M vehicle ever produced?
Think 626 horsepower, 553 pound-feet of torque, and a 0-62mph time of 2.9 seconds is a tad slow?
You'll need to visit German tuner G-Power...
With its most recent improvement, you can now increase the power of your CS to 900bhp, with 774lb ft of torque as a bonus.
Oh, my goodness.
Updated turbos, forged engine internals, sports downpipes, and a sinister-sounding DeepTone exhaust system are reportedly included in the GP-900 upgrade.
There's no indication on how the massive power affects the 0-62mph time, but G-Power says you'll only be able to reach a top speed of 207mph.
That's not too shabby.
If you don't need the entire 900bhp, there are also GP-700, GP-740, GP-780, and GP-820 kits available, each with a different metric horsepower output.
G-Power appears to be willing to tone down the gold highlights on your CS if you ask nicely, and we like both of those 21-inch wheel sets.

What are your thoughts, Internet?