Hennessey's 1000-HP Chevy Camaro ZL1
Hennessey's 1000-HP Chevy Camaro ZL1
In Muscle Cars
Hennessey claims that the Exorcist can embarrass any production car off the line.
The 1000-HP Chevrolet Camaro ZL1 Called The Exorcist From Hennessey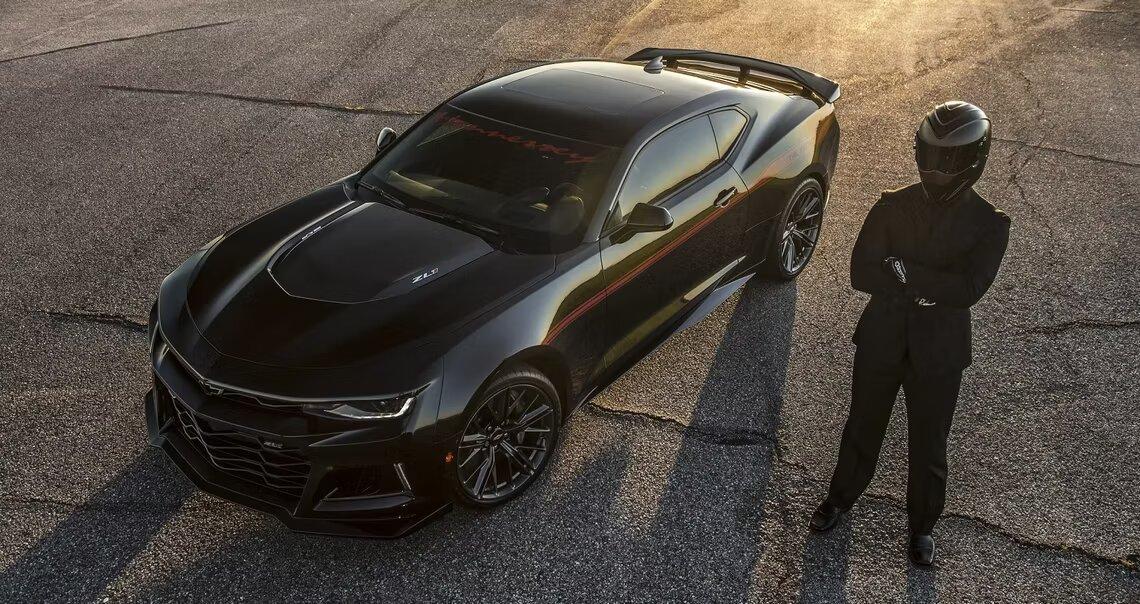 Hennessey wants to shock us – but in a good way – with their 1000-hp Chevy Camaro ZL1 makeover.
They even gave it the nickname "The Exorcist," indicating how seriously it takes its business.
The tuning company Hennessey Performance posted a brief promotional video of the Exorcist Camaro on YouTube. The brand refers to this vehicle as "The epitome of the American muscle car" because of its aggressive and tire-shredding characteristics.
We look at the packages that are available, how much they cost, and how quickly the Exorcist can fight demons like Dodge's own Demon.
The Hennessey Chevrolet Camaro ZL1 Exorcist Will Make Any Car Look Bad Right Out of the Box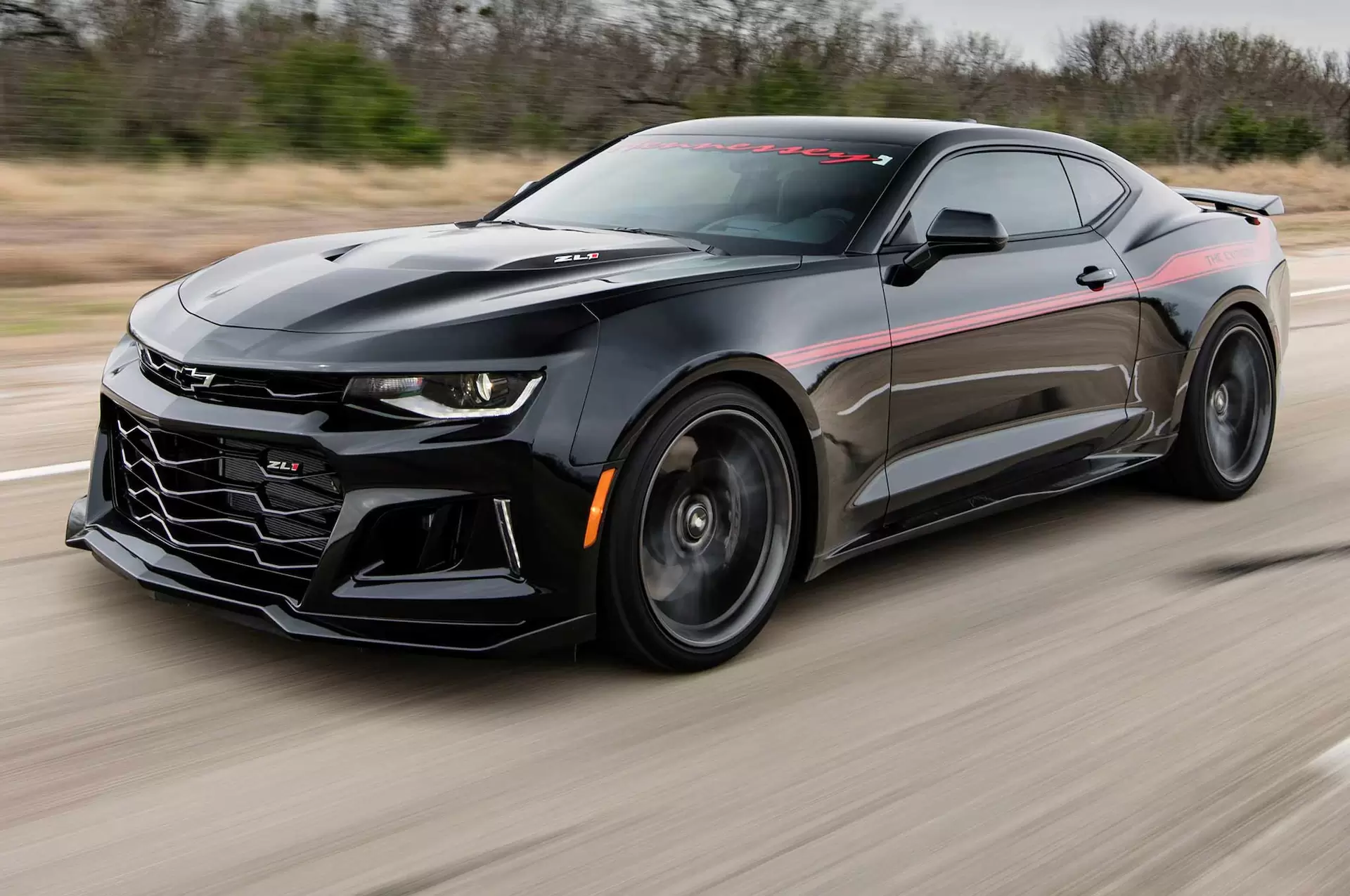 The Exorcist package-equipped the Camaro ZL1 and boasts a top speed of 217 mph and an official 0-60 mph time of 2.1 seconds, making it the fast like the Dodge Demon thanks to its 1000 horsepower and 966 lb-ft of torque, as claimed by the American manufacturer.
Additionally, there is an HPE850 package with, you guessed it, 850 horsepower and 860 pounds of torque; still a significant improvement over the 6.2-liter supercharged LT4 V8 that gave the standard ZL1 650 horsepower and 650 lb-ft of torque.
Upgrades and modifications from the Hennessey include a high-flow supercharger, a high-flow air induction system, a custom HPE camshaft, an upgraded auxiliary fuel system, upgraded valve springs and retainers, and a great deal more to produce that power.
2 years' guarantee gets presented with the Exorcist redesign, which likewise incorporates decals and identifications, making it a vehicle to assist with separating yourself from the lay on the drag strip as well as in the shopping centre part.
Is the Hennessey Exorcist Camaro worth the money?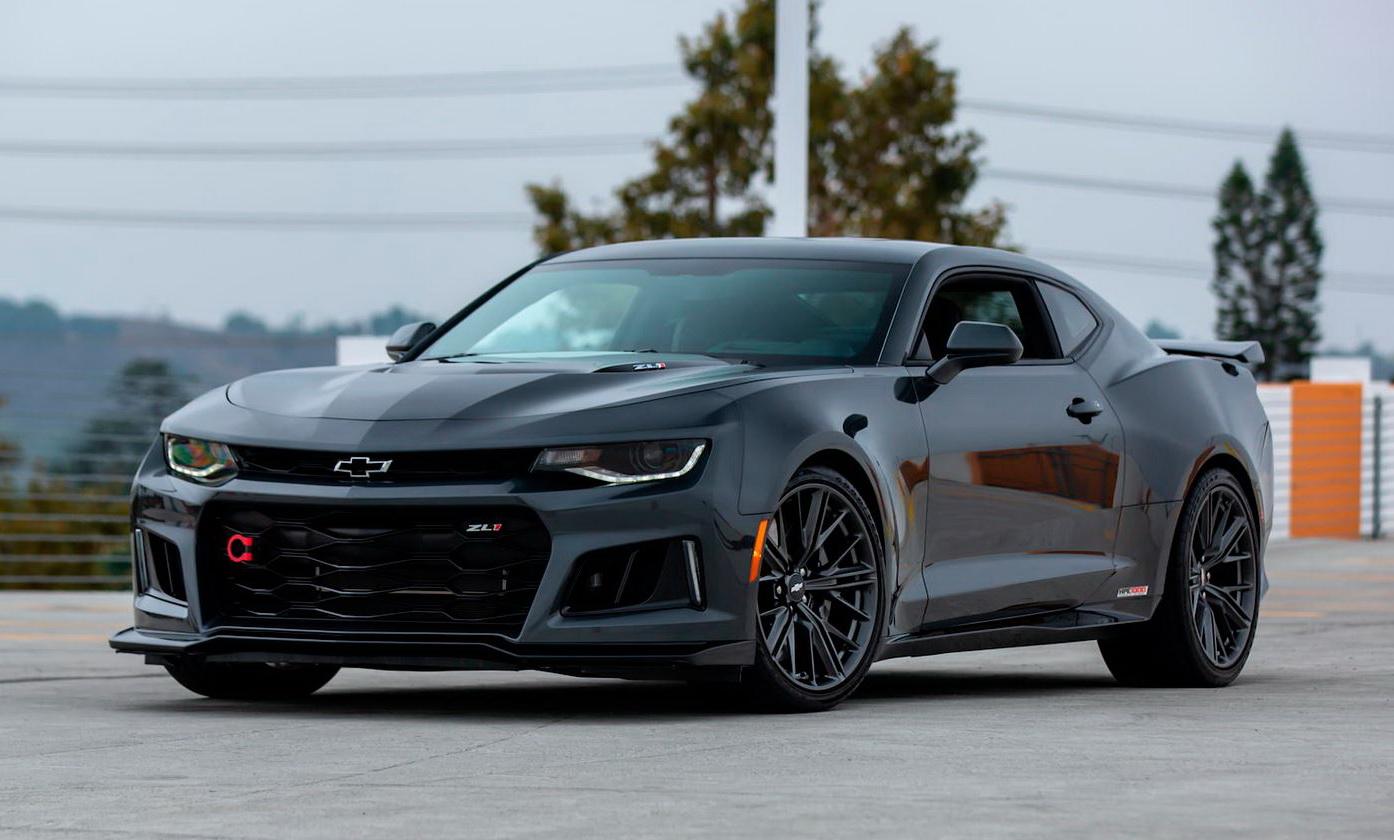 As can be seen in the video, Hennessey's Exorcist is a significant improvement. It also sounds fantastic and appears to travel at warp speed down the deserted road driven by a man who is possessed.
The most expensive Exorcist package from Hennessey will set you back $55,000 more than the donor car for a standard Camaro. The 30th Anniversary edition of Exorcist is new for 2023, and it comes with new badges and an engine bay plaque. A complete 30th Anniversary Exorcist costs around $135,000, and only one hundred will be produced.
It might be well worth the price if you value individuality and the performance that is available. On the other hand, in 2023, the average price of a Dodge Demon will be between $100 and 200,000, indicating how popular these automobiles are.
Video
THE EXORCIST by Hennessey Performance | 1000 HP Camaro ZL1