The 2024 Hummer EV SUV from GMC
The 2024 Hummer EV SUV from GMC
The 2024 GMC Hummer EV SUV, the 9,000-pound beast, can accelerate to 60 mph in just 3.5 seconds.
The 2024 Hummer EV SUV
It has an air suspension that allows for a 9.7-inch adjustment in the ground clearance. It can move diagonally thanks to the Crab Walk function of its rear-wheel steering.
The Earth is still a formidable foe, even for one of the most off-road capable passenger cars in the world.
GMC was unable to demonstrate the full potential of its second and more approachable Hummer EV product, the 2024 GMC Hummer EV SUV, due to record rainfall splashing on the dusty heels of a historic drought in the central coast of California wine country.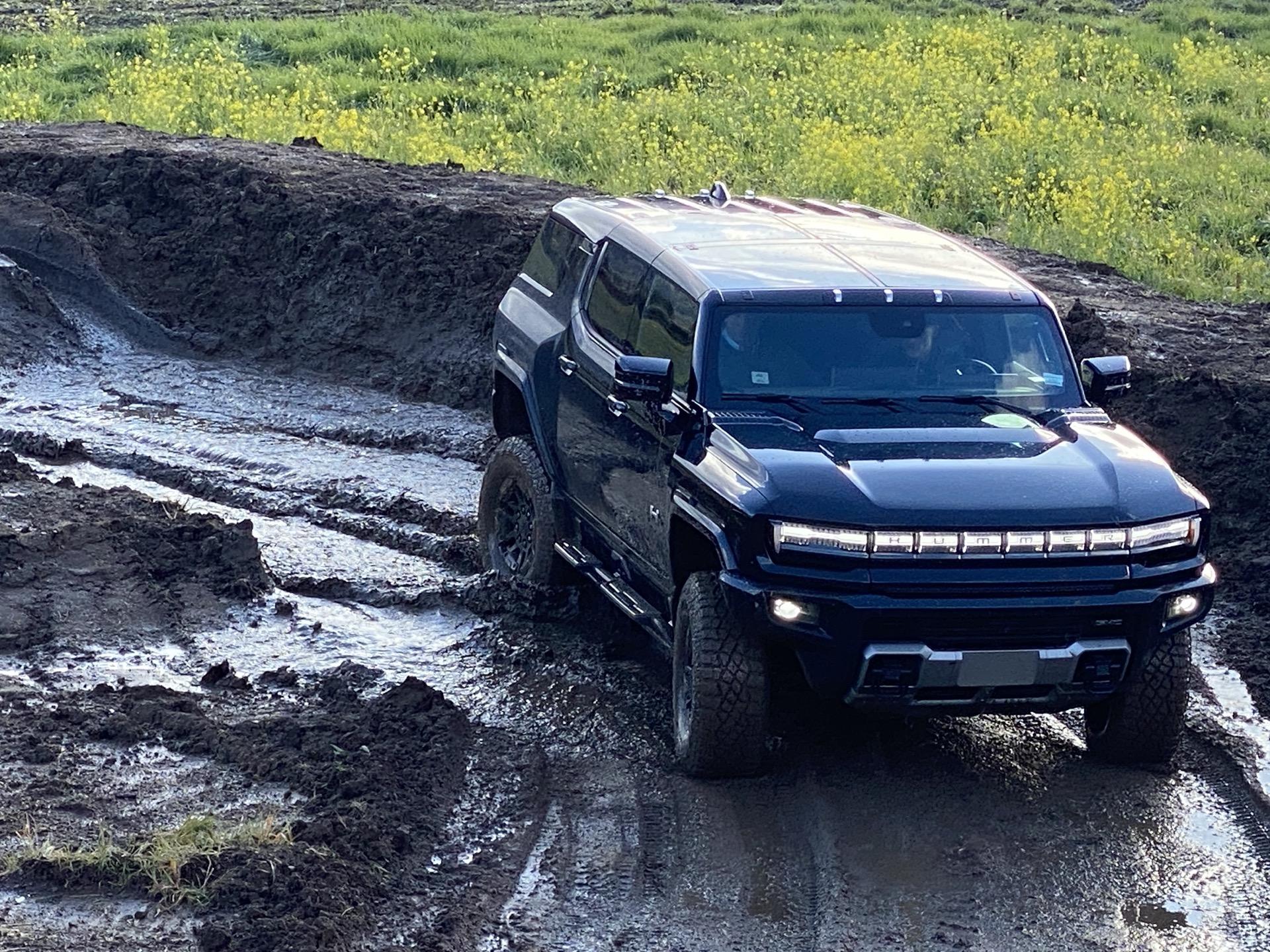 A gas-guzzling tactical military vehicle converted for civilian use has been revived as the halo car as one of the biggest automakers in the world shifts to an all-electric future.
The Hummer EV SUV looks much more like the Hummer H2 that flaunted its excess in the early half of the Millennium than the Hummer EV truck, which was introduced in 2022.
It has brawny fenders that protrude above 22-inch wheels, it's a true American bulldog is what it is.
GMC modified the SUV's back compared to the Hummer EV truck. Its length is 20 inches shorter, while the wheelbase is 8.9 inches shorter.
As a result, the 205-kwh battery pack in the vehicle is reduced to a smaller 170-kwh battery pack with 20 modules stacked 10 and 10 as opposed to its original 24-module configuration.
Video
DRIVEN: 2024 GMC Hummer EV SUV! | Electric Off-Road SUV | Driving Impressions, Interior & More!