Ferrari Roma Spider Revealed Convertible in its lineup
Ferrari Roma Spider Revealed Convertible in its lineup
In Super Cars
The supercar replaces the Portofino M as the entry-level droptop for the manufacturer and features a soft-top roof once again.
Ferrari Roma Spider
It has been more than 50 years since the 365 GTS/4 Daytona, which is thought to have served as the model for the Roma Spider.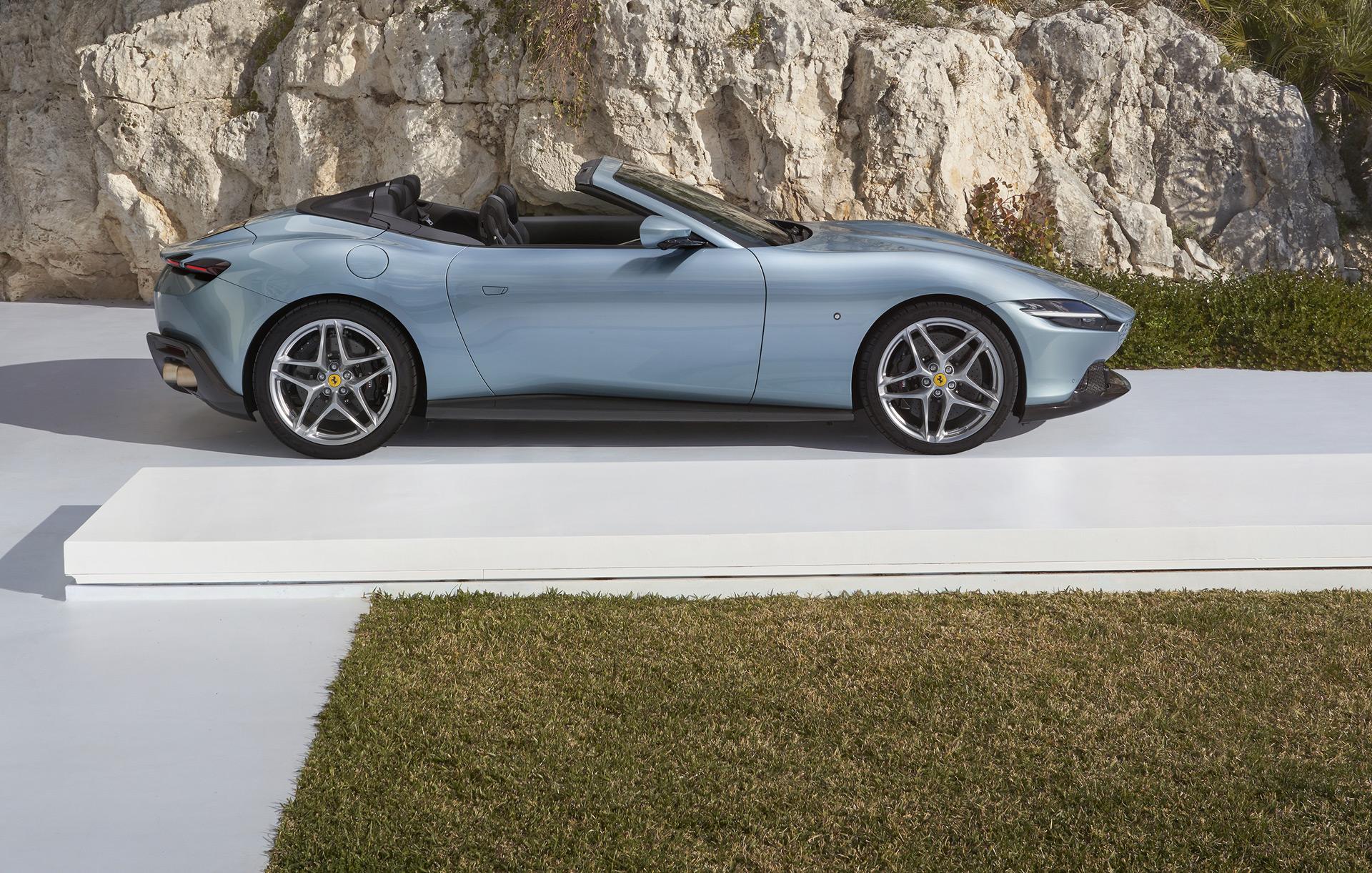 The five-layer fabric roof may be engaged at up to 37 mph and deploys in 13.5 seconds.
Ferrari said that by forgoing the larger retractable hardtop seen on the Portofino M, it was able to give additional trunk space when the roof was retracted. There is around nine cubic feet of storage when it is lifted. Longer objects can be kept in the hatch located between the back seats.
The Roma coupe's design was modified to make room for the new roof by the addition of a strip that matches the body colour around the base of the roof's rear section and extends back to the carbon-fiber active spoiler.
A retractable wind deflector was placed behind the back seats.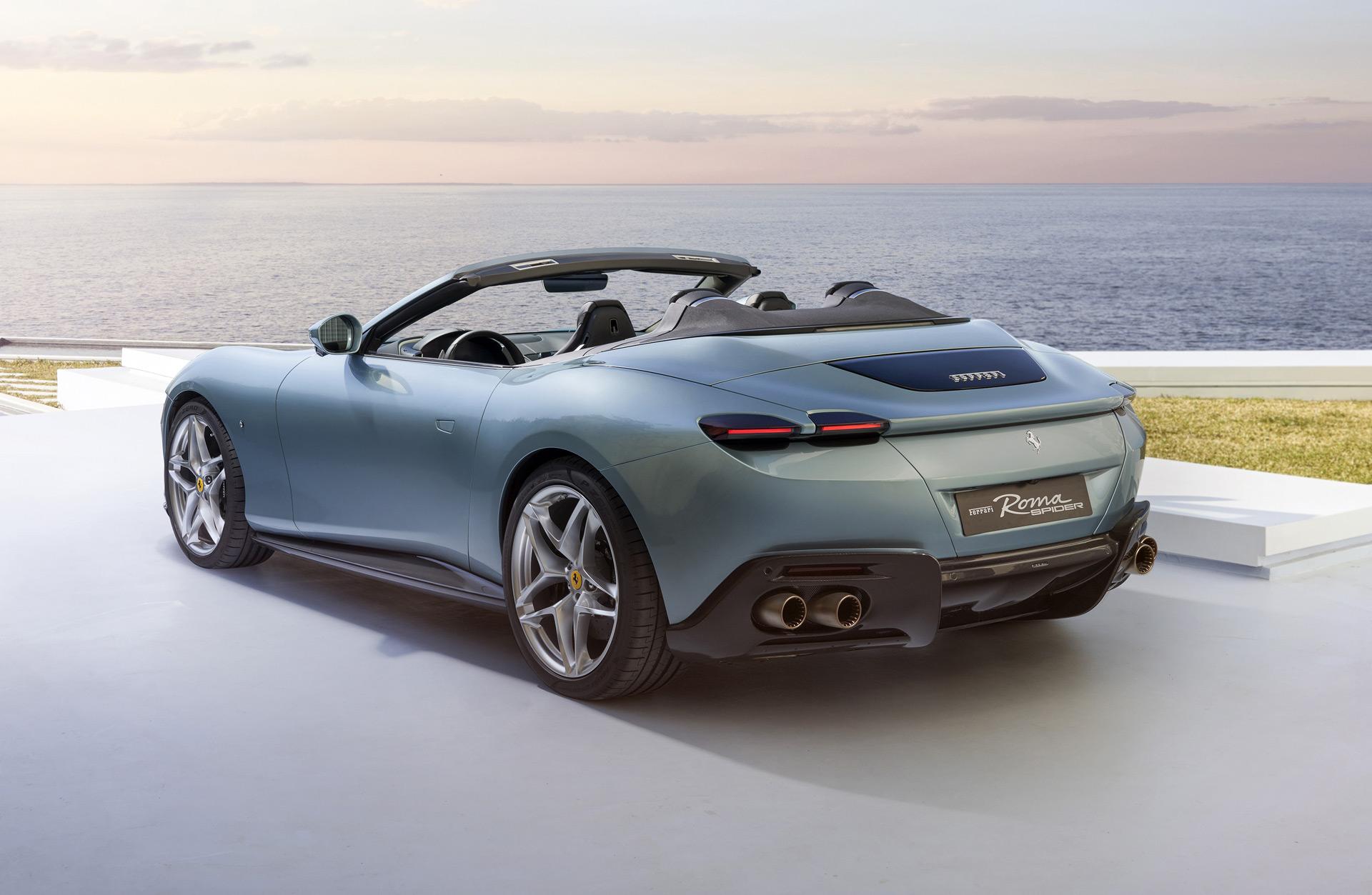 Some chassis adjustments were needed to make up for the absence of a fixed roof. The inclusion of strengthened sills akin to those found on the Portofino M is the main modification.
The Roma coupe's total weight has increased by around 185 pounds, bringing its dry weight to 3,430 pounds.
Although the claimed weight is with the car's optional lightweight options, it isn't exactly light for a convertible sports car, but Ferrari makes up for it with a potent twin-turbo 3.9-liter V-8 engine.
The engine has the same peak output of 612bhp and 561 lb-ft of torque as the Roma coupe. The 8-speed dual-clutch automatic transmission sends power to the rear wheels, and Ferrari claims the super car can accelerate from 0 to 62 mph in just 3.4 seconds. It is stated that the top speed is greater than 199 mph.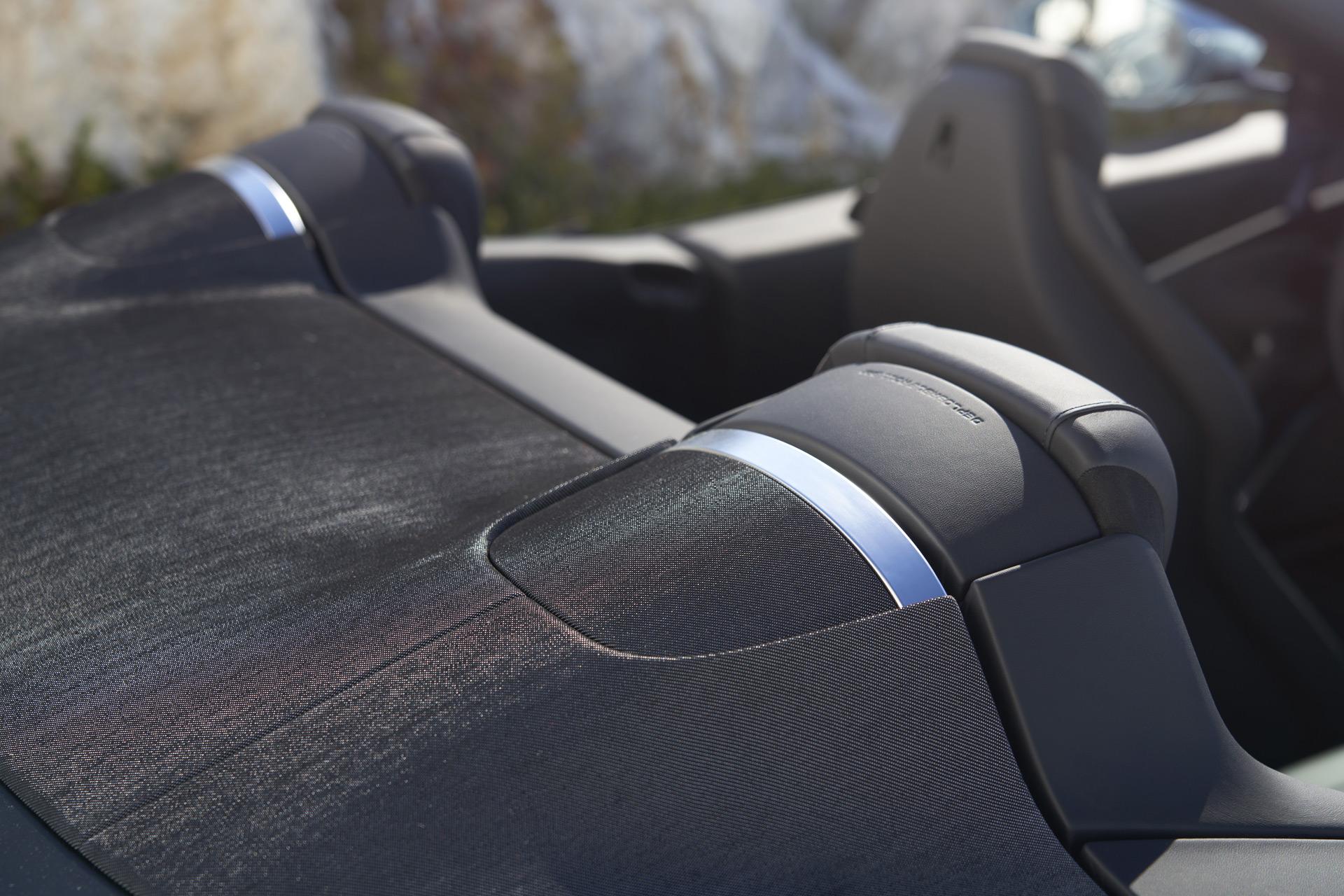 Front seats that can be adjusted in 18 different ways, wireless Apple CarPlay and Android Auto, and digital screens for the infotainment system are all included as standard equipment.
It is possible to add a third screen in front of the passenger. The normal "manettino" drive mode selector for Ferrari has five settings, one of which being racing mode.
The Roma coupe starts at approximately $250,000, and the convertible will almost definitely command a premium, though Ferrari hasn't disclosed price.

Without it, the cabin would typically be filled with wind.
Video
The new Ferrari Roma Spider unveiled